Vegan berry acai soft scoop ice cream
The founder of Qnola has put together this dessert recipe as a healthier alternative to store-bought ice cream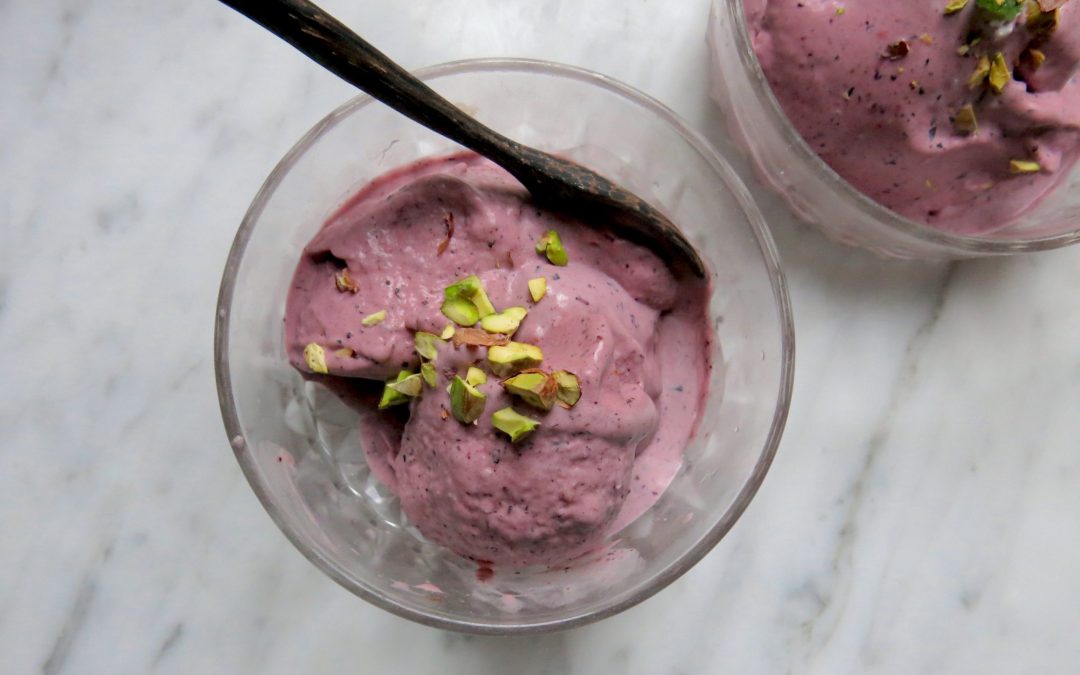 By eliminating refined sugars and adding functional, body-loving ingredients, Danielle Copperman – nutritionist and founder of Qnola – has created healthier alternatives to summer favourites.
Give this recipe for berry acai soft scoop ice cream a try.
Ingredients
200g frozen blueberries and raspberries
1/2 frozen banana (chop before freezing) OR 6 raw medjool dates OR 1 ripe avocado
2 tins coconut milk (solid part only)
1-2 tbsp filtered water
Vanilla seeds from 1 pod OR 1 tsp organic vanilla extract
3 tbsp freeze-dried acai powder
Handful fresh mint
1 tsp fresh grated ginger OR 1 tbsp ground ginger (to taste)
1 tbsp organic aloe vera juice
Optional
Flesh from 1 young Thai coconut
1/2 cup soaked cashews
1 tsp ginseng
1-2 tsp maca
1 tsp baobab
Chopped nuts
Dried fruit Cacao nibs
Instructions
1. Add the frozen berries, banana OR dates OR avocado, coconut milk solids, vanilla, acai powder, superfood powders (if using), mint and spices and a little water to a blender.
2. Blend for 30 second – 1 minutes on a medium to high speed. Work rapidly to taste the mixture and add more herbs, spices or super foods as you desire.
3. Blend until smooth.
4. Stir through any nuts, cacao or chopped/dried fruits of choice quickly before the mixture has time to melt and serve instantly. Alternatively you can pour into an airtight container and store in the freezer until ready to serve.
Tips
If you store in the freezer to enjoy another time, it helps to stir the mixture after about 35-45 minutes after placing it in the freezer, which helps to break up any ice.
Serve alongside a dessert main or serve with raw cacao sauce or fresh or warm poached fruit.
Recipe courtesy of Qnola.