Use herbs for health
Tips when looking at your diet to see where you can make any healthy improvements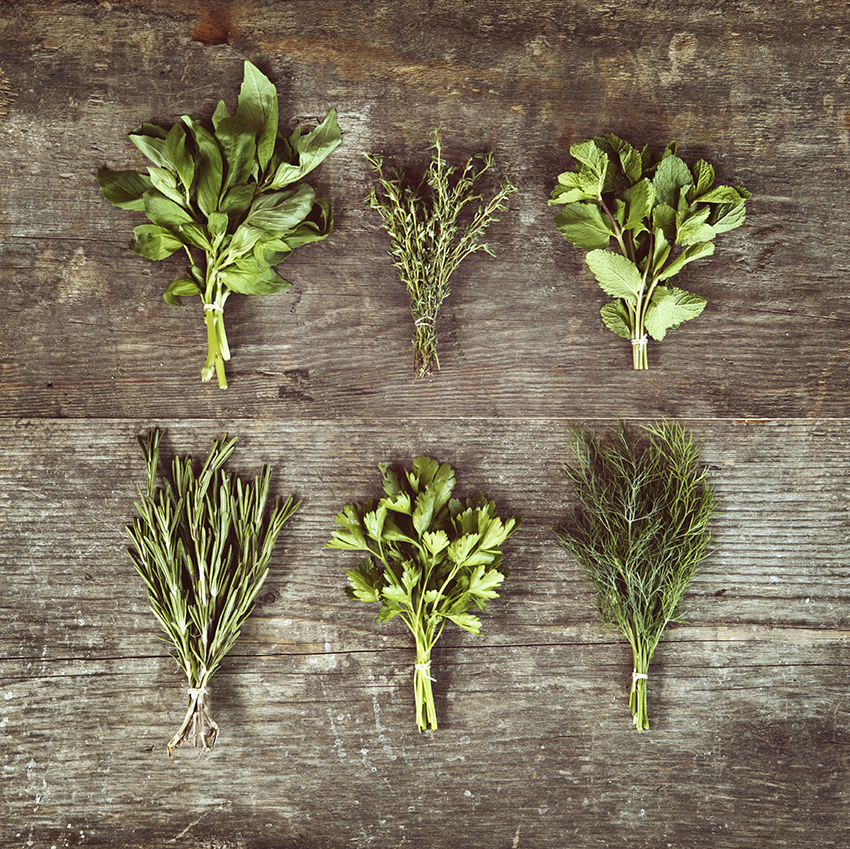 It's so important to give our bodies the best of what nature has to offer, and Sebastian Pole, co-founder and master herbsmith of Pukka Herbs, has recommended his top 10 good-for-you herbs – all of which could all be grown in your own back garden!
1. Thyme Good for stimulating the immune system with its strong antiseptic properties
2. Rosemary Good for stimulating the circulatory and nervous systems, while also enhancing cognitive processes such as memory and concentration
3. Peppermint Good for relieving symptoms of indigestion and congestion
4. Parsley Good for cleansing the body and easing digestive discomfort. Recommended product: Pukka Clean Greens
5. Coriander Good for improving the metabolic and digestive processes. Recommended product: Pukka Detox tea
6. Nettle Good for nourishing the body by getting rid of excess toxins, particularly those that build up with aches and pains and allergic conditions
7. Holy Basil Good for improving concentration, memory and mental clarity
8. Andrographis Good for enhancing the immune system, fighting off infection and fever
9. Brahmi Good for improving cognitive functions, such as memory and concentration, and strengthening the nervous system. Recommended product: Pukka Illuminate
10. Gotu Kola Good for healing the skin and enhancing circulation
Discover more about yourself and your 'dosha' or body-mind type with this quiz from Pukka. You'll then be able to know what helps you thrive the most; what foods to eat, what exercises are best for you and what relationship types of other body-mind types suit you best.
For more on Pukka, visit pukkaherbs.com.
Photograph: iStock