Theatre review: Pressure
Who thought the weather could be so thrilling? We see actor and playwright David Haig's new production called Pressure, based on the true story of weatherman Dr James Stagg, who ensured the success of D-Day in the Second World War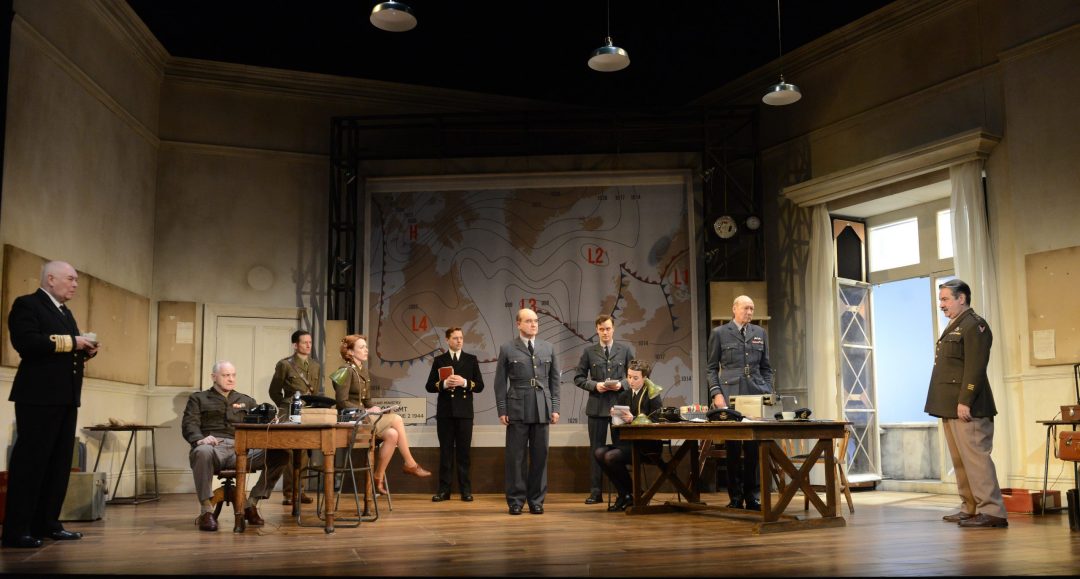 David Haig is well-known for his varied TV, film and theatre roles – as well as being a talented playwright. His first play, My Boy Jack, set during the First World War (the film version also starred Daniel Radcliffe), told the story of Rudyard Kipling who searched for his son in the trenches, and his new play Pressure is also based on real events, this time the Second World War and the story of Dr James Stagg, the weather forecaster for D-Day.
Haig plays the Scottish weatherman who eventually convinces Eisenhower to delay the D-Day invasions because of the likelihood of storms, therby ensuring the success of the campagin and saving Europe. This was against the advice of all the American forecasters however, who thought Stagg was wrong. Haig has described Stagg as, 'a tenacious Scot; he stood his ground and correctly predicted appalling storms on 5 June, probably saving as many as 80,000 lives.' His genius was also in noticing details; he told Eisenhower to launch the campaign predicting an eight-hour window of calmer weather, which the Germans would not have been expecting. Eisenhower believed him and the D-Day landings were a success.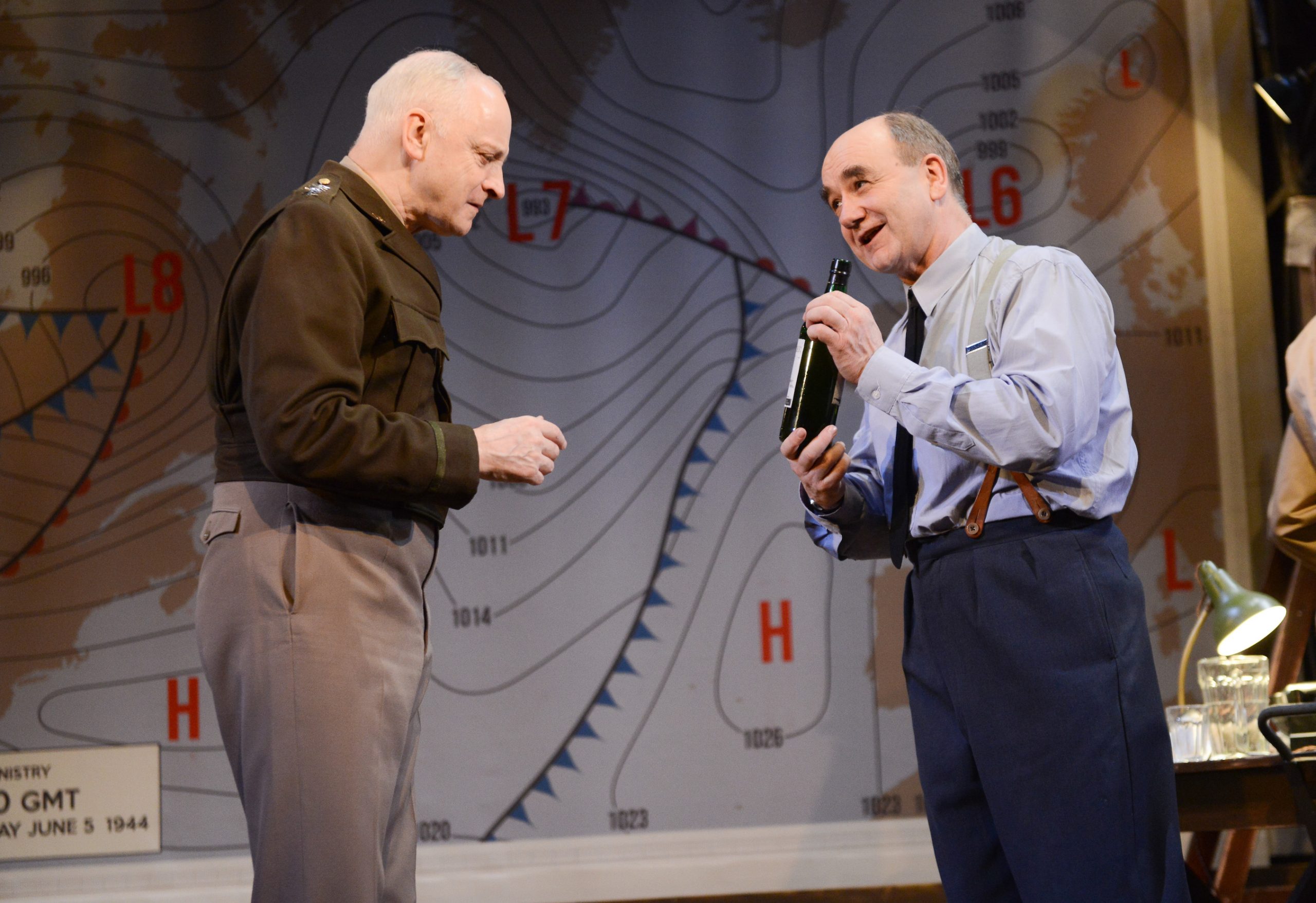 We are shown a glimpse into the busy and pressured war office, in which Dr Stagg has to predict the weather, argue with his US allies, persuade those in charge to listen to him and also have faith in his own ability. Haig portrays him as a fallible and likeable man, with a gruff exterior that hides his own personal worries, and there are moments of hilarity as Stagg clashes with his colleagues, especially when Eisenhower (played by Malcolm Sinclair) loses his temper in true military man style ("you sonofa…") as Stagg honestly admits that he can never be 100% correct.
The tension and stress that Stagg carries throughout the play comes to a crisis point as he receives a phonecall, telling him that his wife is in labour. Lieutenant Kay Summersby (Laura Rogers) gently coaxes the story out of him, breaking down his gruff exterior, and volunteers to leave the base and travel to the hospital to check on his wife, taking the 'pressure' off a bit and allowing him to focus on his work.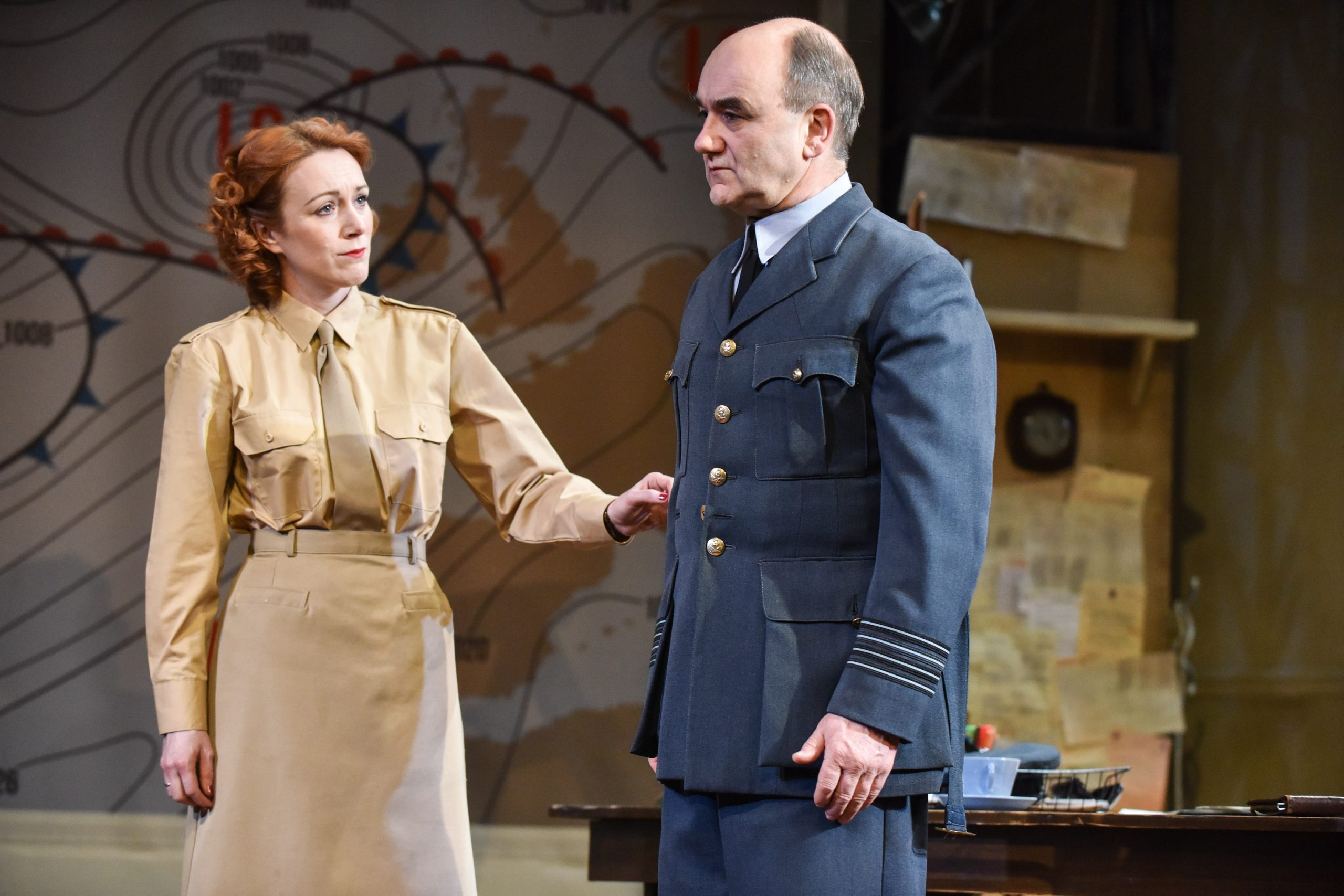 The play is genuinely thrilling; you feel the tension as so many lives hang in the balance – can one man convince the general in charge of the American troops that he is right? There are moments of comedy too, teamed with the heartbreak and futile nature of war, when so many lives hang in the balance. And life still carries on – Stagg's wife gives birth to their second son.
It's an entertaining, polished and brilliant production of one of the untold stories of WWII. As Haig himself says: 'I was interested in the "little man" affecting history apparently from the sidelines, but their contribution being absolutely crucial.' It's a great angle on a vast story, and one that works enjoyably well.
Pressure is at the Ambassadors Theatre, West Street, London WC2H 9ND, until 1 September 2018, tickets start from just £15. Call the box office on 020 7395 5405 or visit pressureplay.co.uk