Theatre review: Buried Child
Disenfranchised America – a timely commentary on the upshot of a generational and political divide. Review by Eminé Rushton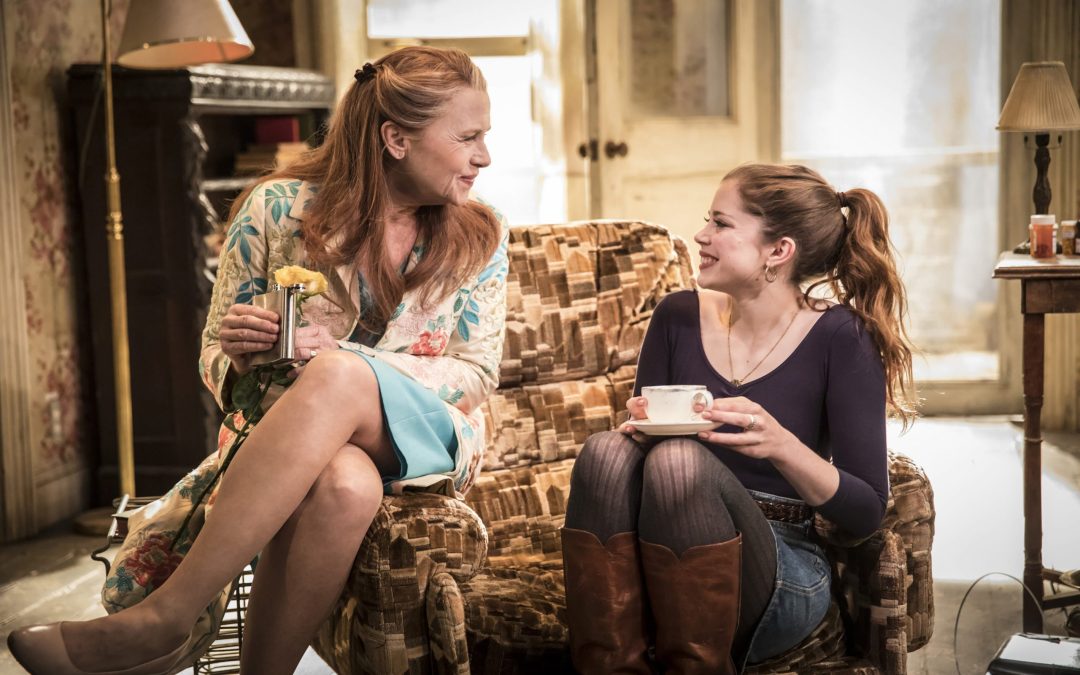 There's a lot of food for thought here, in Sam Shephard's darkly comic reflection on what happens to a farming family when the American Dream goes wrong. There's old man Dodge – the patriarch – immobile, hacking, threadbare, and his fantasist wife, Halie, with her garbled and confused Christianity – a vehicle for hatred and distrust.
The surviving sons, Tilden and Bradley, grown men, with infantile ideas and stunted lives… played out in the same front room, overlooking a barren field that once cropped richly and supported generations, but is now being dug up by Tilden, seeking out answers to the family's buried secrets.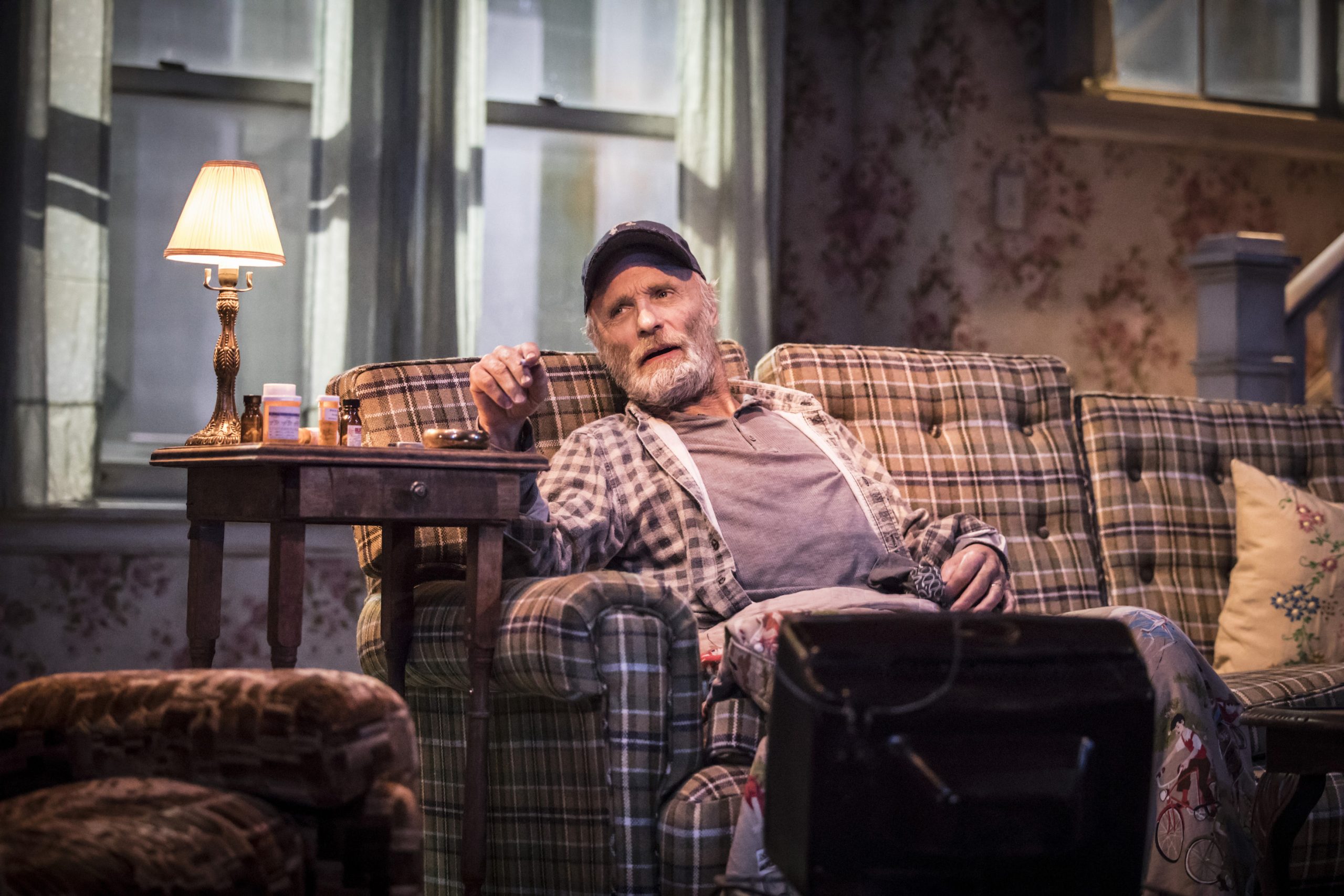 Given news of Trump and Brexit, this comment on social and multi-generational collapse carries more weight than it otherwise might – and when Tilden's forgotten son, Vince, shows up with his smart and progressive girlfriend Shelly (a vegetarian!), the old lies, shadowy secrets, and the bottle, all get held up to daylight… but only partially.
Ed Harris, the main draw on the ticket, is known for performances that keep cards close to the chest, but speak volumes – and his pathetic, but somehow endearing Dodge, is captivating… every word heard, pathos pitched just short of a whisper. Amy Madigan's Halie is insidiously sanctimonious – and borderline maniacial – in the way that only the very soft-spoken and doctrine-spouting can be, while Barnaby Kay's stuttering Tilden hits upon a softer heart, encased in loss, pain, anger and hatred.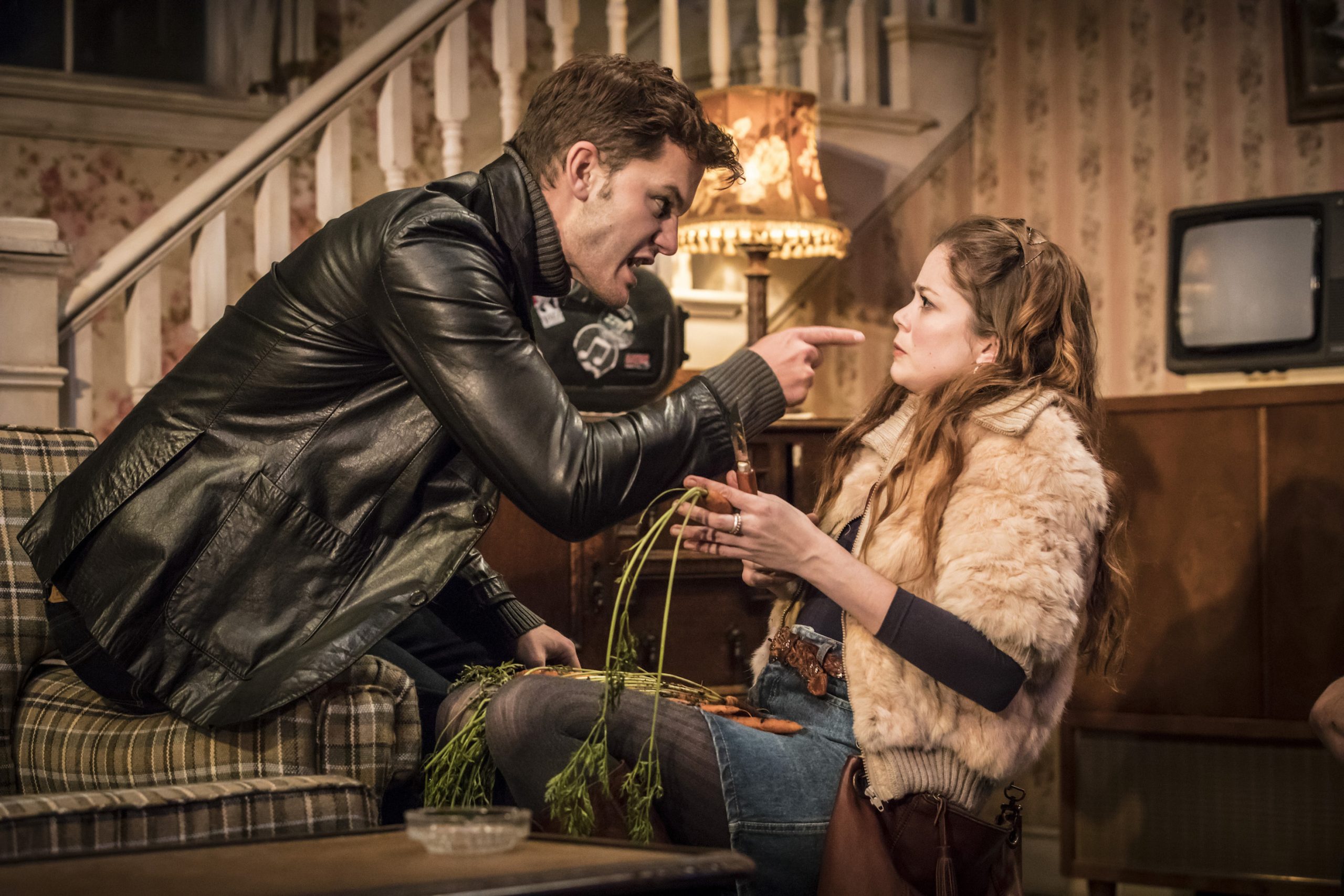 Bradley, played both humorously and menacingly by Gary Shelford, is stuck in an OCD-groove, punishing his father by repeatedly and violently shaving his head while he sleeps, and terrifying the family in ways that you don't quite see coming. It is not until Vince, played by the brilliant Jeremy Irvine, and Shelly, a fantastically strong and commanding Charlotte Hope (who also draws some of the biggest laughs of the night) enter the house, that we see just how deeply a sinking family can bury its only hope of a better future.
Buried Child is on at Trafalgar Theatre.
Images: Johan Persson