The right way to ask for help
Research shows that learning to ask for help can do wonders for our wellbeing. Self-confessed asking-phobic Katy Regan decides it is time to change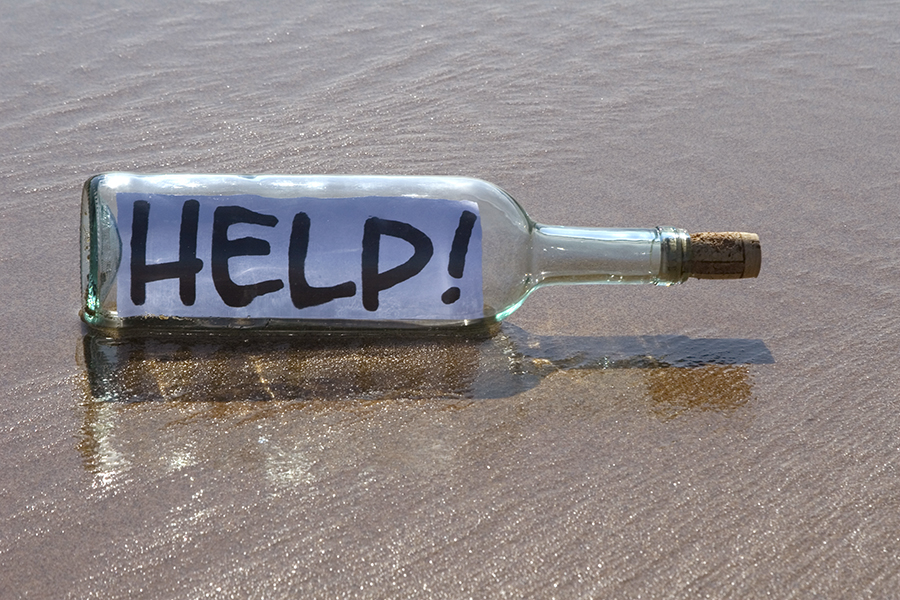 Confession: I hate asking for stuff; I hate asking for people's time, for money, for favours or babysitters or lifts. Most importantly, and perhaps tellingly, I hate asking for emotional help. I could count on one hand the number of times I've called a friend in tears and asked for advice, or even just a soothing ear.
And yet I've lost count of the number of times I've answered such calls. With the exception of one or two emotional vampires, I've been delighted to help, and flattered that they thought they could count on me – so why doesn't it work the other way round?
Psychologist Corinne Sweet believes it's down to your upbringing. 'If you come from a background where you are punished for asking, you're left with a feeling that it's bad,' she says. 'Children who have been forced into premature self-sufficiency – say if their parents were always very busy – or belittled for being needy, also find it hard. It's down to a fear of being vulnerable. That British "stiff upper lip".'
Amanda Palmer, singer and pianist with American rock band The Dresden Dolls and author of a new book, The Art Of Asking (part-memoir about how learning to ask changed her life and part-manifesto about the powers of asking and giving) was also, once, chronically ask-averse.
Things changed when, wanting to fund her music, she began working as a street statue dubbed 'The Eight-Foot Bride' for which she donned a bridal gown, painted herself white and stood still on a box on the streets of Boston, looking directly into the eyes of passers-by; people would give her a dollar for a moment of human inter­action. It turned out to be an education in the art of asking and more importantly, in 'being human'.
'There's something about standing on a box as an eight-foot-tall bride that means you're at the mercy of humanity and you learn so much,' she says. 'In particular, that direct connection (the eye contact, the flower she offered people who stopped), comes from asking, and vice-versa. It's about seeing people – different, she points out, to just looking at people. 'When people feel "seen" and connected, they want to help you, because they care about you.'
So how do we overcome an aversion to asking?
DO try 'Maximum DIY'. With this, the emphasis is on collectivism – you throw the problem out to circles and see what solutions come back. 'Minimum DIY' is when you try and do everything yourself – usually a recipe for resentment.
DO trust the person you're asking. 'When you accept someone's offer of food, money or love, you have to trust the help offered,' says Amanda Palmer. Don't go in the door with your guard up.
DO ask your partner for what you need. Corinne Sweet believes that this is the basis of a loving, healthy relationship: 'Most of us think the other person should read our minds, but it's impossible; you have to ask for what you need and expect the other person to do the same.'
DON'T ask with shame. Asking with shame says, 'You have the power over me,' whereas asking with condescension says, 'I have the power over you'. What you want is asking with gratitude, which says, 'We have the power to help each other.'
DON'T point-score. 'She asked me for this so now it's my turn to ask'. The universe doesn't work like that.
DON'T forget gratitude. In this particular emotional currency, it has the highest value.
The Mindfulness Journal by Corinne Sweet, (Pan Macmillan, £9.99) is out now. For more information on her work, see corinnesweet.com. The Art Of Asking by Amanda Palmer (Piatkus, £13.99) is out now. See amandapalmer.net
Photograph: iStock