The importance of play
Why upping our fun quotient is about more than just having a laugh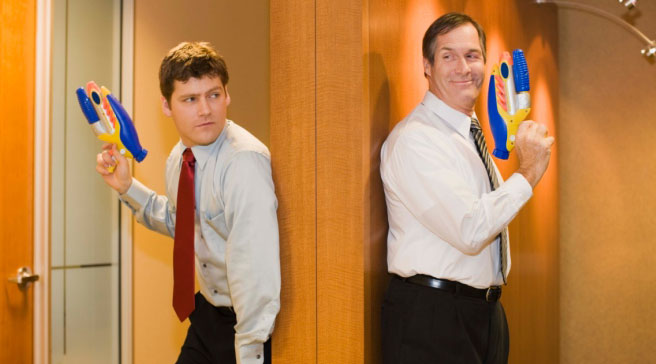 When was the last time you played a game? Not for exercise or as part of an office team-building day — just for fun. Chances are it was a long time ago, as new statistics* show that half of British adults don't find the time to play games simply for fun.
I know what you are thinking — play is at the very bottom of your ever-expanding to do list. But 68 per cent of the adults who took part in this survey believe it's important to have time to play games. And according to research, that 68 per cent are right. Here are 10 reasons why play is good.
1. Play helps sustain intimacy As long as your opponent isn't too competitive on the tennis court, play can help relationships flourish and proved a better balance of give-and-take between couples.
2. You can solve tricky problems with play Tests at NASA found that the most talented engineers were not those who had the best grades at university, but those who had the richest history of object play.
3. Play bonds generations Card games, board games and ball games are all great tools for grandparent bonding.
4. Creativity and innovation flourish with play This is because play is all about trying new behaviours and thoughts.
5. 'People forget play is serious,' said artist David Hockney Play allows you to take risks without dire consequences.
6. A lack of play could cause addictive disorders As well as depression, rigid patterns of thinking and behaviour and even violence, according the Dr Stuart Brown, founder of the National Institute for Play. 7. Humans are social animals Playing is a social activity — everyone can get involved, so it can build happier communities.
8. Play helps you handle stress It gives you a chance to develop a range of emotional responses to life's downbeat moments.
9. Play is hardwired into us Ever wondered why children naturally play? Play is a natural state handed down to us over millions of years of evolutionary development.
10. Play is fun! And we could all do with a bit more of that in our lives.
* 'The Importance Of Play' Report by Dr Stuart Brown, commissioned by Cadbury, June 2010 as part of Spots v Stripes.