Spiced madeleines
Try this recipe for National Afternoon Tea Week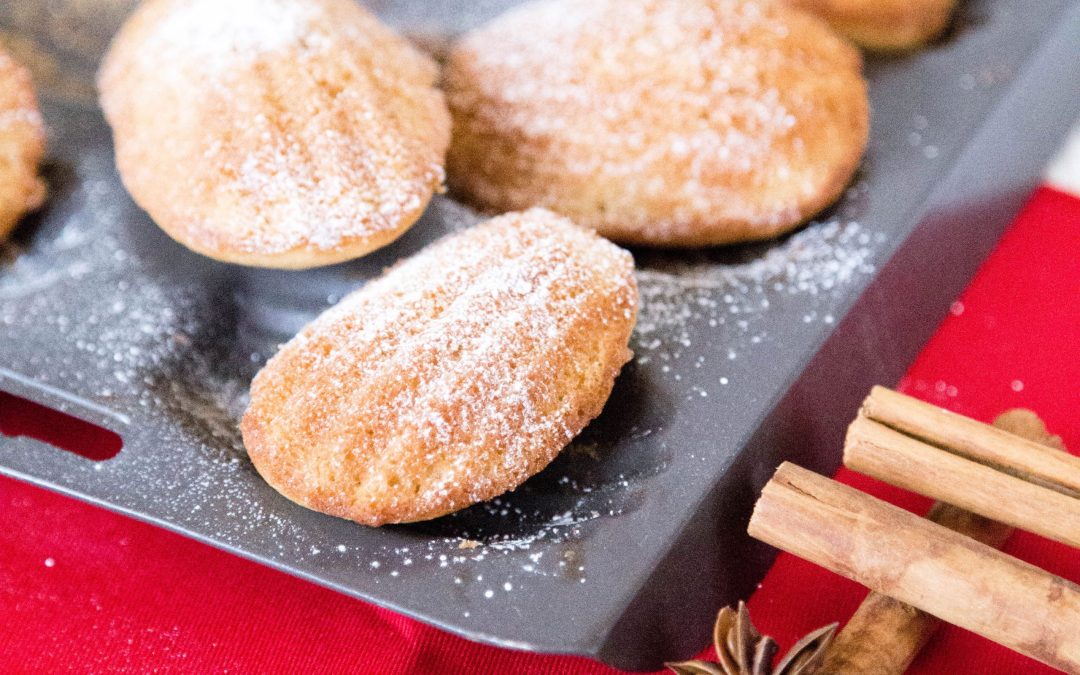 Madeleines are one of those bakes that will always impress and are far easier to make than you might think.
This spiced madeleines recipe is best served warm and fresh from the oven. For the best results, you need to bake the batter from chilled, which means you can do all the preparation up to 48 hours in advance, then simply bake and serve.
This version is lightly spiced and makes about 20.
Ingredients
75g butter – melted and cooled
2 large eggs
90g caster sugar
100g plain flour
1/2 Tsp baking powder
1/2 tsp mixed spice blend
Pinch of salt
1/2 tsp icing sugar – to serve
Method
1. Gently heat the butter until melted, trying not to heat it too much. Allow to cool, but not solidify.
2. Whisk the eggs and sugar together until they have doubled in size and are light and fluffy. Gently fold in the flour, baking powder, spice and salt.
3. Drizzle in the melted butter, gently folding the mixture until you have a foamy batter that is full of air. Once mixed cover the bowl and put in the fridge for at least an hour to cool.
4. Melt a little more butter and brush it onto a madeleine pan, allow to cool and then dust with flour.
5. Heat the oven to 190C/ GM 5. Use a spoon to fill the madeleine pan with the batter so each well is about 1/2 full and bake for 7 – 9 minutes until risen, golden and shrinking away from the edges of the pan.
6. Leave for a few minutes and then turn out. Dust with a little icing sugar and a pinch more spice to serve.
7. The madeleines are best enjoyed when still warm and crisp on the outside. They can be stored for a day but will lose that just cooked crisp outside.
Notes – the batter will keep in the fridge for up to 48 hours. If you don't have a madeleine pan make these in a mini muffin tray.
Helen Best-Shaw is a freelance food and travel writer, and photographer. Her blog Fuss Free Flavours is brimming with easy, affordable, tasty recipes you will make again and again.
Enjoy more of our recipes in our food section.