Seven things you need to know about therapy
Counselling psychologist Jacqui Marson tackles frequently asked questions about what happens in a therapy session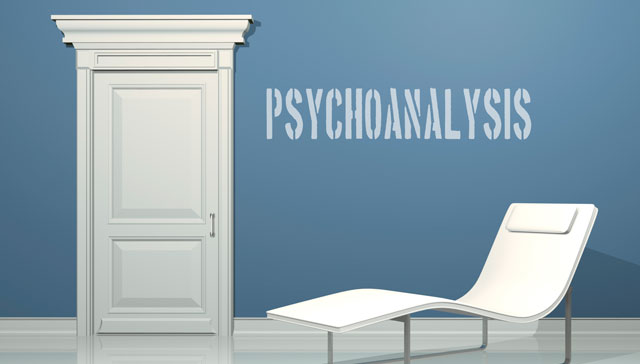 What kind of questions will my therapist ask?
It depends on their theoretical approach. Some therapists won't ask any questions, as they don't want to influence what you talk about. A strict analyst may even sit behind you as you lie on a couch, so you aren't influenced by their facial expressions.
How much will therapy cost?
Costs vary widely, and it's a good idea to find out whether there will be any charges for cancelled appointments or holidays. You may be able to receive free therapy through the NHS, but this is not possible for everyone. The BACP advises that most people can expect to pay anything between £10 and £80 plus for one session.
Is it OK to keep secrets from my therapist?
It is up to you what you choose to reveal and when, but generally, the more you share, the more progress you'll make. How can your therapist help you with something you haven't told her? We are not mind readers, though that is a common fear.
Is it normal to become emotionally dependent on my therapist?
This is a common anxiety. The relationship between client and therapist is not a friendship, yet you'll tell your therapist things you are likely to have told no one. A good therapist will listen with complete attention and what is called accurate empathy, so it is easy to feel understood and to wish the therapist could be your parent or partner. This is called 'transference' and can bring up feelings of dependency that might provoke a range of emotions from claustrophobia to euphoria. It's important to share these feelings with your therapist – even if they feel shameful or embarrassing – because then you can understand what they might mean and how you can use them productively in your 'real' relationships.
Will it help me to talk about my therapy with others?
What you say to your therapist is held in the strictest of confidence. Even the nature of the relationship is confidential, so if you bump into your therapist at the supermarket they will not say hello unless you acknowledge them first. However, the confidentiality is only one-way, so you are free to talk to anyone you like about your sessions. If your pattern has been to feel secretive and isolated around people then it might be a helpful experiment to try sharing information with others you trust. However, clients can act out old patterns of 'ganging up against the wicked authority figure' by bitching about their therapist when things get challenging. It would be more helpful to share your feelings with your therapist so you can explore new ways to express resentment and discontent in a calm, direct manner.
How do I know if therapy is working?
You will begin to think, feel and behave differently. Not immediately, but over time, you will hopefully gain new insights and ways of looking at the world that can help you overcome behaviours and beliefs that have stood in your way before. It can be a very subtle process. I think therapy should be a pleasurable experience. Many people say it is the hardest thing they have ever done, but as long as you feel you are getting something out of it, and can afford to continue, then consider sticking with it.
How will I know when to stop?
You have to go with your instinct. Most therapists will discuss your needs and goals at the beginning and suggest a certain number of sessions. You can then ask to review as often as you like, to assess how you feel you are getting on and whether you want more sessions, or maybe to finish sooner. The choice is always yours. If you feel you've benefited as much as you'd like you can tell the therapist and end accordingly. A good therapist will respect your decision to leave therapy, although they might ask you to examine the reasoning behind it. Be aware that an unethical therapist may attack your decision and seek to keep you in therapy. Don't stay if it's not what you want to do – you're the expert on your life and no one knows better than you.