Rustic walnut & raisin tea bread
This fruit loaf recipe from 'My Family Table' will go beautifully with a cup of tea, or make a great morning toast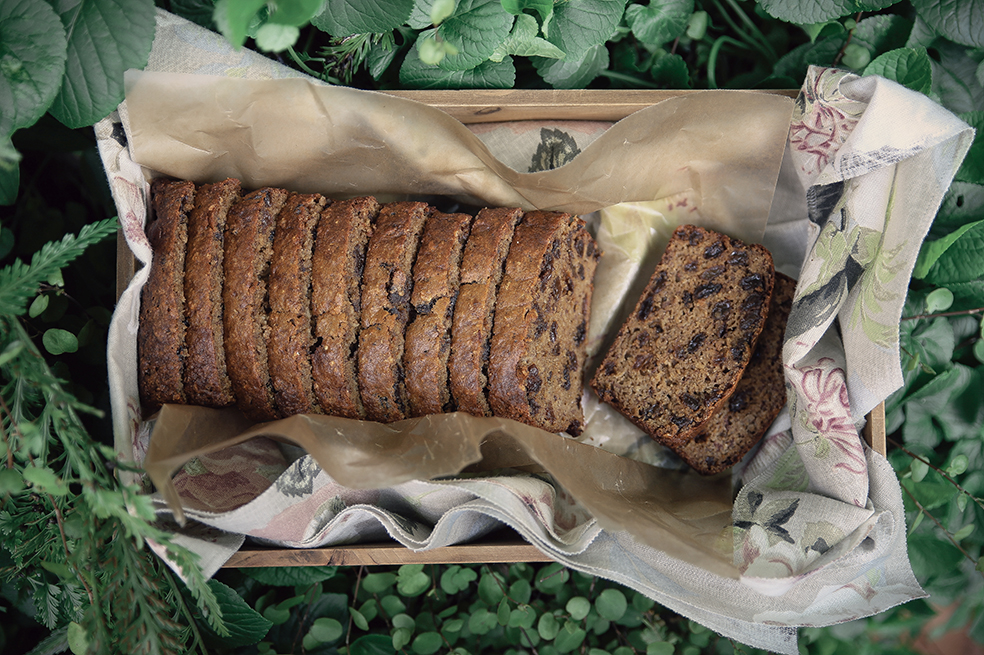 In colder weather, we tend to crave something warm, sweet and filling. Served fresh from the oven, this walnut fruit loaf hits the spot. Filled with soft, juicy raisins, this loaf is naturally sweetened with banana and a little honey. It slices beautifully, and has the most incredible texture.
It also makes a great morning toast, simply smothered with butter, or topped with ricotta cheese and home-made jam. Feel free to add some spices, citrus, zest or dried fruit of your choice.
Makes 1 loaf
Gluten-free, dairy-free (if not butter used), vegetarian
Ingredients:
185g (61/2 oz/11/2 cups) raisins; currants and sultanas (golden raisins) also work well
3 tea bags
230g (8 oz/2 cups) ground walnuts (or other ground nuts of your choice)
5 free-range eggs
1 banana, roughly chopped
2 tbsp honey
1 tbsp coconut oil or butter
1 tbsp apple cider vinegar
1 tbsp bicarbonate of soda (baking soda)
A pinch of sea salt
Method:
1. Preheat the oven to 160°C (315°F). Find a loaf (bar) tin that is about 12cm (41/2 inches) wide, 23cm (9 inches) long and 7cm (23/4 inches) deep. Line it with baking paper.
2. Place the raisins and tea bags in a small saucepan and cover with water. Bring to a soft boil, then leave to simmer for 10-15 minutes, or until almost all of the liquid has cooked off. Discard the tea bags and set aside.
3. Put the remaining ingredients in a food processor and blend until smooth. Fold the raisins through the batter, then pour into the loaf tin, smoothing the surface evenly.
4. Bake for 30-40 minutes, or until a skewer inserted into the middle of the loaf comes out clean. Remove from the oven and leave to cool in the tin.
5. Slice into thick pieces, and enjoy with your favourite spread.
Note: The loaf will keep for 3-4 days in an airtight container, and can be frozen for up to 2 months. For added convenient, slice the loaf before freezing.
My Family Table by Eleanor Ozich (Murdoch Books, £18.99). Photography by Eleanor Ozich