Recipes from Berber & Q
In the August issue of Psychologies, we featured some recipes from inspirational barbecue food cookbook Berber & Q. Here are some extras that were included in the recipes we featured, but that we didn't have space to include in the magazine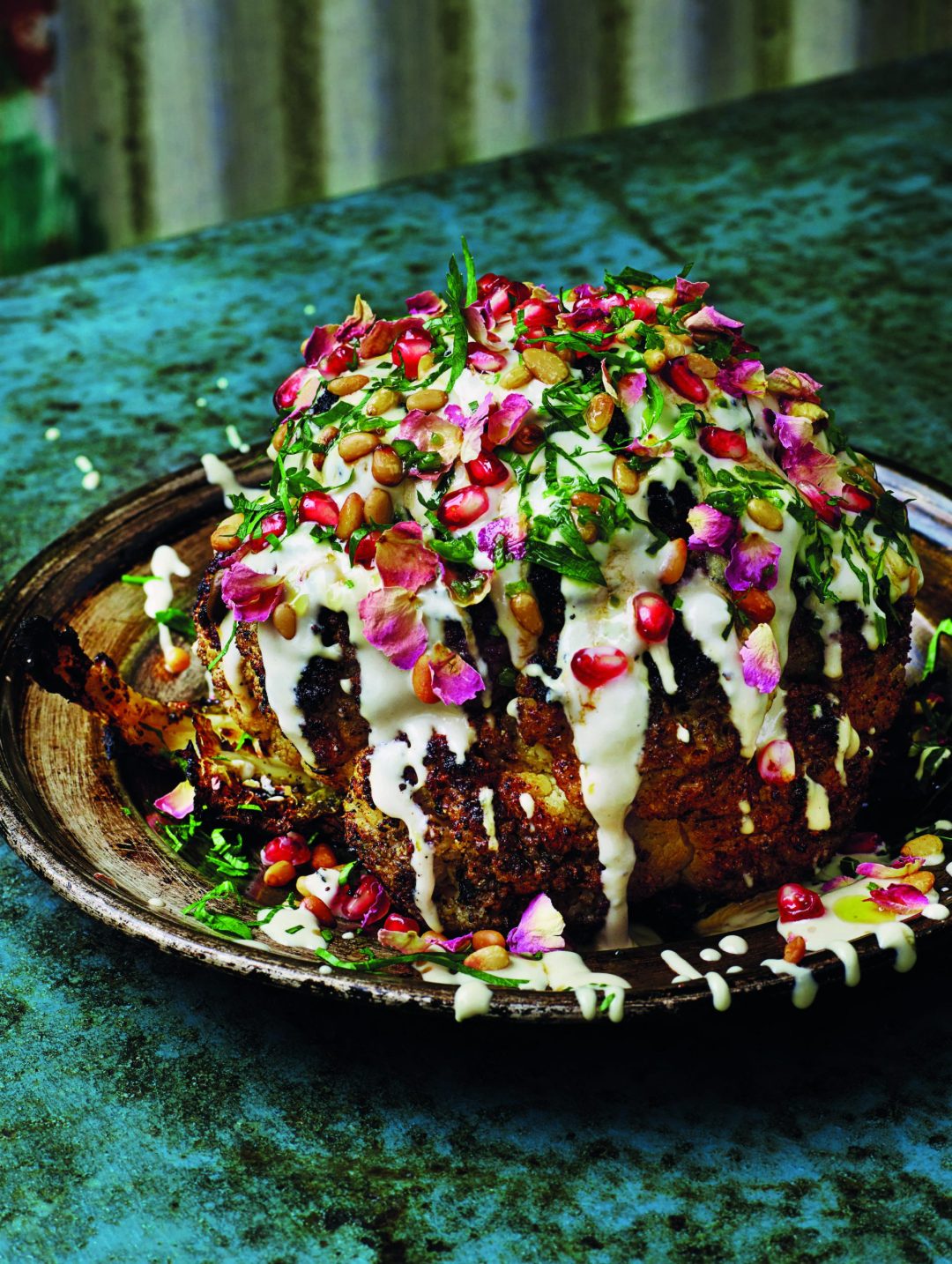 Berber & Q by Josh Katz (Ebury, £25) is out now. Follow Josh @ChefJoshKatz and on Instagram @ChefJoshKatz
Tahina sauce
Makes about 220g
100g tahini paste
1 tbsp lemon juice (optional)
1 garlic clove, minced (optional)
100ml iced water
1 Pour the tahini paste into a bowl and add the lemon juice and garlic (if using). Gradually whisk in the iced water, bit by bit, as you pour.
2 The tahini will thicken at first to a very coarse paste, but will loosen to form a thick sauce with the consistency of honey as you add more of the iced water. Season with salt to taste.
3 Alternatively, you can blitz the tahini in a food processor or whisk together using a stand mixer, adding the water gradually to combine.
Confit garlic and garlic oil
Makes about 450g
4 large garlic bulbs, cloves separated and unpeeled
2–3 sprigs of woody herbs of your choice, oregano, lemon thyme, rosemary
2 bay leaves
500-600ml olive oil, to cover
1 Preheat the oven to 150°C/130°C Fan/Gas mark 2. Place the garlic in a deep 25cm cast-iron pan or roasting tray, along with the herbs and bay leaves. Add enough oil to cover. Tightly cover the pan with tin foil and roast for 45 minutes to 1 hour, until the garlic cloves have caramelised and softened. The flesh should ooze out of the skins with the lightest of pressure.
2 Transfer to a sterilised Kilner jar or similar storage vessel. Keep, covered in oil, refrigerated for up to 2 months. Retain the excess oil for drizzling over everything. You can never have enough garlic in your life.
Filfelchuma
Makes about 300g
4 dried red chillies
1½ tbsp cayenne pepper 3 tbsp sweet paprika
½ tbsp ground cumin 1 tsp caraway seeds
12–15 garlic cloves, roughly chopped
1 tbsp salt
1 tbsp lemon juice
120ml sunflower oil or olive oil, to cover
1 Put the chillies in a bowl and cover with just-boiled water. Leave to rehydrate for at least 6 hours. Drain, cut off the stalk, deseed and roughly chop.
2 Toast the cayenne pepper, paprika, ground cumin and caraway seeds in a pan over medium-high for a few minutes until fragrant and smoking.
3 If you have a mortar and pestle big enough, work the garlic with the salt until paste-like in consistency. In the absence of a mortar and pestle, use a food processor. Add the spices, rehydrated chillies and lemon juice and work to combine. Gradually add the oil until the desired consistency is achieved. The filfelchuma should form a thick, rough paste with a texture comparable to pesto.
4 Transfer the sauce to an airtight container or sterilised Kilner jar or similar storage vessel and cover with olive oil. The sauce will easily keep for up to 4 weeks in the refrigerator.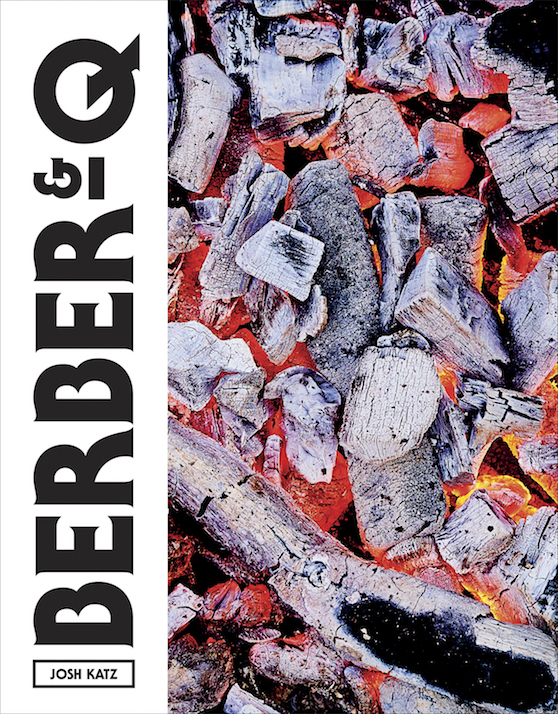 Middle Eastern Slaw
Serves 4-6 as a side
SLAW DRESSING
1 tbsp maple syrup
1½ tbsp date syrup
1 tbsp pomegranate molasses
2 tbsp red wine vinegar
100ml extra virgin olive oil
MIDDLE EASTERN SLAW
½ head of red cabbage
1 tbsp salt
½ red onion, thinly sliced
1 red chilli, deseeded and finely sliced
1 beetroot, peeled and ends trimmed
1 large carrot, peeled and ends trimmed
grated zest of 1 lemon
small handful of picked dill leaves, plus extra to garnish
2 tbsp finely chopped flat-leaf parsley
2 tbsp finely chopped coriander
3 tbsp toasted and chopped pecans
small handful of pomegranate seeds
1 First, make the dressing. Whisk the maple syrup, date syrup, pomegranate molasses and vinegar together in a bowl. Gradually whisk in the olive oil until the mixture is emulsified, and season with salt and black pepper to taste.
2 Cut the halved red cabbage in half again, peel off the outer layers, and cut out the core. Slice the cabbage as thinly as you can, preferably using a mandoline, but in the absence of one, a sharp knife and some handy knife skills will suffice.
3 Toss the shredded cabbage in the salt, ensuring it's well mixed through. Set the cabbage in a colander over a sink, and place a heavy weight atop to act as a press – I like to use a small bowl filled with water for this – enabling the cabbage to release some of its juices and soften whilst retaining crunch.
4 Allow the cabbage to press for an hour, before transferring it to a large bowl with the onion and chilli. Thinly slice the beetroot and carrot into flat strips, using a mandoline (if available), or with a sharp knife, and cut each strip into matchsticks, about 10cm in length. Mix all the ingredients together in the bowl, along with the lemon zest, herbs and half the pecans and set aside, refrigerated, until ready to serve.
5 Dress the slaw just prior to serving, and toss well with your hands to ensure the salad is evenly coated. Garnish the salad with the reserved pecans, some picked dill fronds and a sprinkling of pomegranate seeds.
6 This salad is excellent accompanied by some labneh (creamy yogurt cheese) or yogurt if you happen to have either lying around in your fridge.
Quick-preserved lemon pickle
Makes 30g
Zest of 3 lemons, cut into very thin strips
Juice of 3 lemons
1 Put the lemon zest strips and juice in a pan and set over medium-low heat. Cook for 12-15 minutes until completely softened but still holding shape. The lemon juice should be on a gentle, rolling simmer as opposed to an aggressive boil.
2 Be careful not to overcook the lemon skin, as it will fall apart and disintegrate into unmanageably small pieces. The idea is to have long strips of softened tender zest still intact.
3 Transfer the lemon zest with any remaining juice to an airtight jar and keep, refrigerated, for up to one month.
Toum (garlic sauce)
Makes about 450g
200g (about 60) garlic cloves
40ml white wine vinegar
40ml lemon juice
3 egg whites
350ml vegetable oil
1 tsp salt, or to taste
1 Blitz the garlic in a food processor with the vinegar and lemon juice until finely chopped. Pour in the egg white and pulse to combine.
2 With the machine running, gradually pour in the oil in a slow-but-steady stream to emulsify. Continue blitzing until the sauce has emulsified and thickened, with a consistency similar to double cream. It should be silky smooth and pungent.
3 Season with salt to taste. Store in an airtight container or jar in the refrigerator, where it will keep for up to 1 week.
Berber & Q Pork Rub
25g curry powder
40g chilli powder
30g smoked paprika
80g soft dark brown sugar
40g flaked sea salt
35g caster sugar
20g garlic granules or powder
10g ground cumin
1/4tsp ground fennel
1 tsp cayenne pepper