Q&A: Sarah Brown of Pai
Founder of Pai, Sarah Brown, shares her journey from sensitive skin to holistic brand brilliance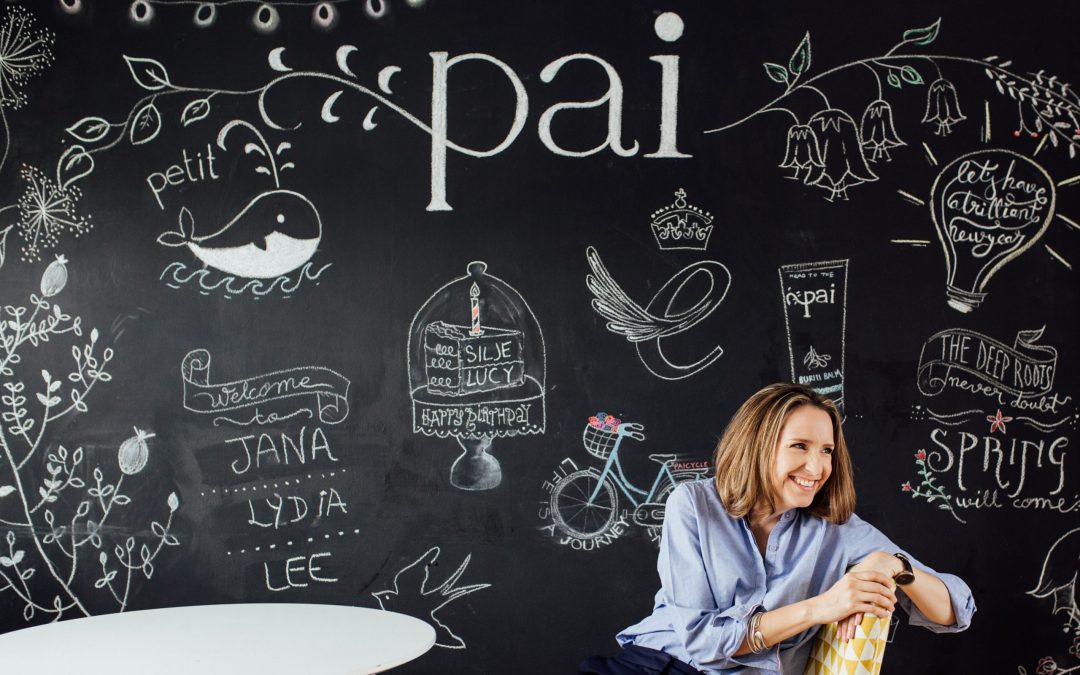 What in your own life led you to create Pai?
My inspiration for starting Pai was actually a really bad rash! In my mid-twenties I developed a condition called chronic urticaria; overnight my skin went into total meltdown and became hyper-reactive. Numerous visits to hospital provided no real solution and, in desperation, I turned to natural and organic products. It proved a shopping minefield—most products weren't nearly as natural as they claimed and my skin couldn't tolerate those that were! I hit a brick wall.
I finally took matters into my own hands—after keeping many product and food diaries, I started to learn what my triggers were and how to manage my skin better. I knew there must be other people in the same boat as me, so I set about to create a line of truly organic products that was backed up by certification and underpinned by a brilliant customer support service. I started creating my own products from a converted garage.
Ten years later, here we are!
Tell us about your key ingredients, and why they work?
We're passionate about ingredients and very discerning in our sourcing and selection of them. There's an extensive list of things we avoid, such as detergents and certain preservatives, but we also put a lot of thought into what we do include – and how we get the most from our ingredients when they work in combination.
We use lots of soothing organic extracts like German chamomile, which is bursting with matricine and chamazulene to calm irritable skin. We also use plenty of Omega-rich oils like rosehip and echium. They're packed with essential fatty acids like alpha linolenic acid (ALA), gamma linolenic acid (GLA) and stearidonic acid (SDA), which help to rebuild and strengthen the skin's barrier to prevent moisture loss and reduce flare ups.
It's really important to include ingredients that actively help to actually repair sensitive skin and not just soothe it.
What should those with sensitive skin be wary of when purchasing skincare?
Transparency! The rules around labelling skincare as organic or natural are open to all kinds of false claims and many still contain synthetic irritants. Look out for products that are independently certified as organic by organisations such as the Soil Association (the UK's largest organic trade association) or USDA to be sure what you're buying stands up to scrutiny.
Also, be wary of words like 'hypoallergenic' and 'suitable for sensitive skin'! Before I created Pai, I was dealing with my own skin issues and had a bathroom cabinet full of products bearing these claims – but they still caused irritation. Always turn the bottle round and read the ingredients list before you buy. There's a host of ingredients you might want to avoid, but key culprits include phenoxyethanol, sulphates, alcohol (denat.) and 'parfum' – the latter can be used as a labelling loophole to conceal up to 200 ingredients.
What holistic practices help you most?
I'm no wellness warrior, but there's a few things I swear by to keep me healthy and well rested. At the first sign of a sniffle, I take Wellness Formula. The tablets used to be torpedo size and horrible to get down, but they now come in easy-to-swallow capsules. Always read the label!
To help me unwind, I'll dabble in mindfulness, a warm bath with epsom salts or our silk lavender eye mask, which we produced a few years ago – it's completely heavenly. It signals 'night night' to my brain.
What is your daily mantra?
It's not so much of a mantra, but a James Thurber quote that I learned from my lovely brother, 'Let us not look back in anger, nor forward in fear, but around in awareness.' It's a nice reminder to live in the here and now and enjoy the journey. It's also pretty pertinent to running a business – you can't waste a minute worrying about what's on the horizon or dwelling on past mistakes, it just paralyses you!
What's next for Pai?
It's been an incredibly busy year already; we've just launched our Gentle Genius Body Wash and rolled out into John Lewis, a major UK department store. We've also been working away behind the scenes, kitting out a brand new (and may I say… state of the art!) manufacturing facility. It means we can scale up our production by 600% to help us meet growing demand.
It's a huge milestone for us, particularly when I think back to my cramped and drafty garage where I made the first Pai products. I'm proud that we continue to manufacture our own products so we can maintain their absolute purity and quality. Next on the agenda: launching into some very exciting and prestige retailers and perfecting two exciting new products for 2018. Watch this space!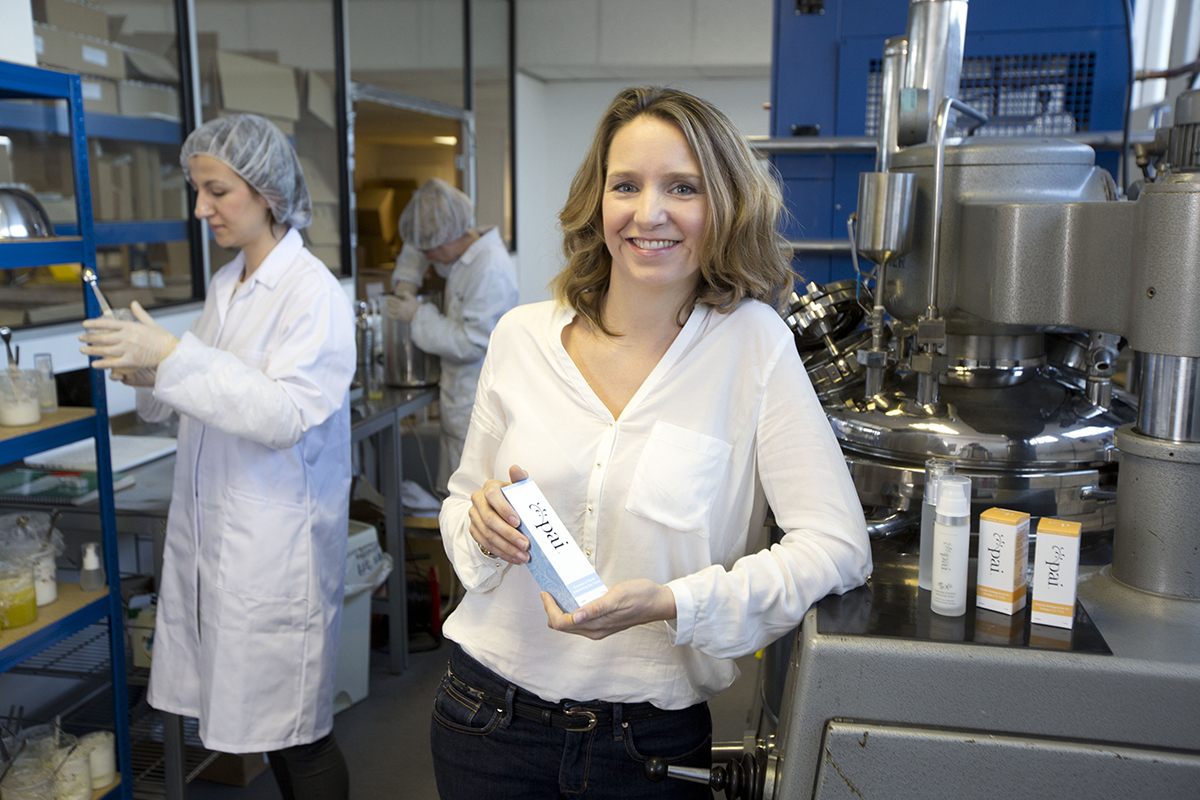 Which books have changed your life?
Not sure about life changing but certainly two books spring to mind as being thought-provoking and memorable. Confessions of a Kamikaze Cowboy by Dirk Benedict (yes, 'Face' from The A-Team – I'm showing my age!). It's a brilliant, uplifting autobiography of sorts about how he cured himself of cancer.
Gut by Giulia Enders. An old work colleague encouraged me to read it. It highlights how much our gut influences our immune system and made me view what I eat, and even my toilet habits, in a whole new way!
Find out more about Pai at paiskincare.com