Psychologies' first book 'Real Confidence' is out now
Are you comfortable in your own skin – do you believe in yourself? Or do you need to work on your confidence, or worse, feel paralysed by your lack of it? We have now launched our very first book, 'Real Confidence', which will equip you with the tools and techniques to develop your own personal brand of confidence that will work for you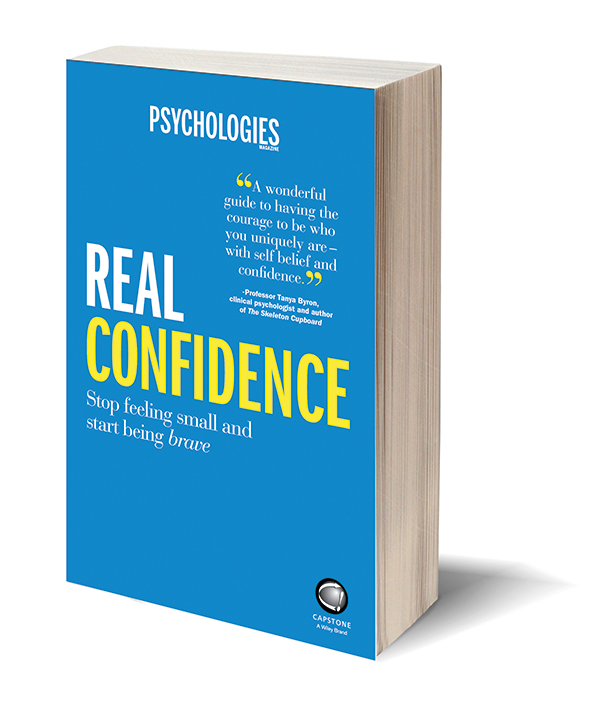 Here at Psychologies, we know confidence is a huge issue for many people. It affects self-esteem, success, relationships and happiness. Low confidence can make you feel like a failure. That's why we decided to write our first book Real Confidence (Wiley, £9.99) on the subject, delving deep into what confidence means and how we can create it for ourselves.
1. What robs you of confidence?
Negative and difficult people?
Overanalysing the past?
Comparing yourself to others?
Exhaustion?
Constant negative thinking?
Recognising what robs you of your confidence is part of the process of getting clear about creating what you do want in your life and being able to fill your life with confidence boosters.
2. What if…
Low confidence was actually a great starting point?
True confidence isn't about 'faking it till you make it', but an authentic element within you, to be nurtured?
Confidence was defined by the beholder – and your version of confidence could be designed by you?
You could discover why you lack confidence and you didn't have to turn your weaknesses into strengths?
3. Learn…
The tools and techniques to design your personal brand of confidence that works for you
How confidence is connected to genes and environment, plus how to tone down your worst thoughts
Confidence-building habits you can incorporate into your life today
Buy the book here
Further reading: Read a review of Real Confidence, by photographer and coach Sharon Simpson here.