Positive fitness: get moving
Amerley Ollennu tests the latest fitness trends, delving into the psychology of exercise to give you the tools to get and stay fit. Here, she talks about the importance of 'movement'.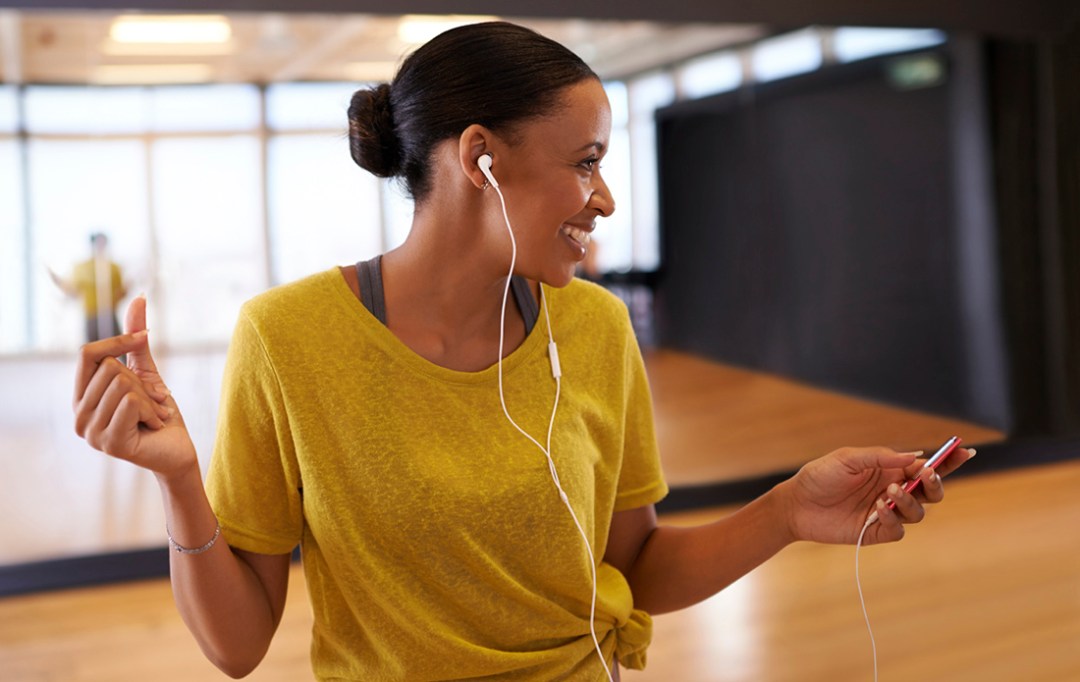 Now, don't get me wrong; I'm really enjoying getting fit. Running for the bus without breaking a sweat ranks highly, as does spending more time outdoors and smashing my progress targets. However, for someone who has spent a good 15 years equating fitness with weight loss, I have found it hard to stay motivated when my progress can't be measured by stepping on the scales and seeing a decrease in the number staring back at me. I've had to work hard at staying focused and remind myself why I really want to get fit. It's not about losing weight (I don't weigh myself), and it's not about changing the way I look (although I'm pleased with the effects squats have had on my derrière). For me, getting fitter is about doing something that will help keep me healthy mentally as well as physically.
Stay motivated
In a bid to stay motivated for all the right reasons, I booked myself in with Audrey Boss, co-founder of Beyond Chocolate. She believes that imposing strict rules and regulations that are often impossible to achieve long-term, and with no real thought given to what you actually enjoy doing, means failure is inevitable. 'Movement' is a key word for Beyond Chocolate, because they believe it holds none of the negative connotations that 'exercise' does. For many, exercise is linked to the idea of altering our aesthetic – and all the hard work that it entails. Beyond Chocolate advocates following the innate sense you have of knowing what works for you. 'Ask yourself, "how do I like to move? Why do I want to move? How do I feel when I move?" Movement needs to give you a sense of joy,' says Boss.

During our session, she asked me what activities I enjoyed when I was younger, and I recalled my love of tap-dancing. Having never thought about going to classes as part of an exercise regime, I was reminded that movement you enjoy is always worth doing – and how many calories it burns is irrelevant. Boss also asked me to come up with three movement objectives. I decided I wanted to feel a sense of achievement, have more fun and do something that would help calm my mind, too.
One month on…
As something I want to carry on doing for life, it made sense that how I choose to move should make me happy. I continued to set new goals with personal trainer Jonathan Lomax, went dancing with friends, tried spinning at Virgin Active, and some calming yoga, too. Having a varied routine has meant I'm a lot more excited by the fitness programme I've created.
Photograph: iStock
More inspiration:
Read 6 songs to move your booty on Lifelabs