Orange and almond cake
A recipe for simple Spanish treat from patisserie chef Claire Clark's new book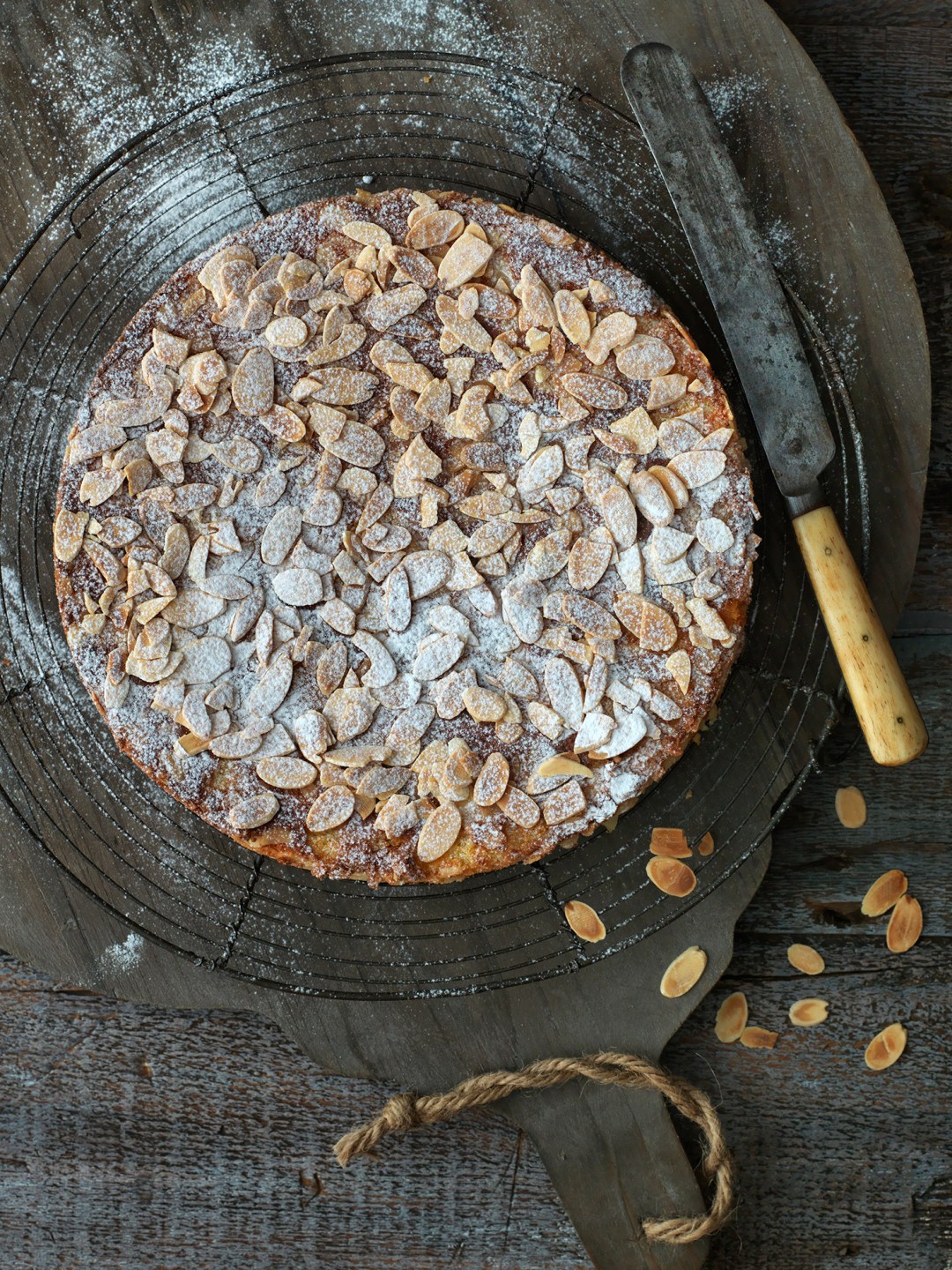 Do you ever cook or bake and wonder how the recipe you're using came to be – or where it began? Recipes exist as a sort of interesting folk tradition in that they're so often passed down and modified by each person who uses them, but it's possible to trace a country or area of origin.
Patisserie chef Claire Clark's book 80 Cakes From Around The World (Bloomsbury, £20) has a collection of cakes from 52 countries, including beautiful Princess Cake from Sweden, somewhat odd-sounding 'Anthills' from Lithuania, Green Tea Roulade from Japan, Barmbrack from Ireland and, of course, Pineapple Upside Down Cake from England.
But with the scent of oranges in the air this month, we've fallen for the simplicity of this recipe from Spain:
Orange and Almond Cake
Some of the best oranges in the world come from the Valencia region of Spain. Almonds, too, are plentiful and can be found in Catalonia, Valencia, Murcia and Andalusia. It's no surprise, then, that oranges and almonds are often combined to make cakes and tarts. Olive oil would have been used as a substitute for butter and lends a very distinctive flavour and rich colour.
This cake seems to cook better when it is not more than 2.5cm deep, hence the fairly large tin size. It is quite soft and moist, and keeps well. Since you can prepare it the day before, it is very handy to serve as a dessert, with ice cream or cream.
Makes a 25cm cake
Ingredients:
4 large navel oranges
50ml light, fruity olive oil
5 eggs, separated
200g caster sugar
225g ground almonds, sifted
To prepare the cake tin:
2 tbsp olive oil
75g flaked almonds, chopped
To decorate:
50g flaked almonds, toasted
A little icing sugar
Method:
1. Heat the oven to 170°C/Gas Mark 3. Grease a 25cm springform cake tin with the 2 tbsp of olive oil and sprinkle the base and sides with the chopped flaked almonds.
2. Grate the zest from the oranges and set aside. Peel the oranges and chop them over a plate to catch any juice. Put the chopped oranges and their juice in a small saucepan and simmer gently until the oranges are soft and excess liquid has evaporated; they need to be quite dry. Leave to cool, then place in a blender with the olive oil and blend until smooth.
3. Place the egg whites in a large, grease-free bowl with half the caster sugar and whisk with an electric mixer until they form stiff peaks. In another bowl, whisk the egg yolks with the remaining sugar until pale and thick. Fold the puréed oranges and the orange zest into the egg yolk mixture using a large metal spoon, then gently fold in the ground almonds. Fold in a third of the egg whites, taking care not to lose any volume. Fold in the remaining egg whites.
4. Transfer the mixture to the prepared tin and sprinkle with any remaining flaked almonds. Bake for 20-25 minutes, until the cake is golden and a skewer inserted in the centre comes out clean. Leave the cake in the tin for 10 minutes before turning it out on to a wire rack to cool. Sprinkle with the toasted flaked almonds and dust with icing sugar. Serve warm or cold.
80 Cakes From Around The World (Bloomsbury, £20)