Make your own anti-ageing rose face oil
A wonderfully nourishing oil, extracted from the book 'All Natural Beauty'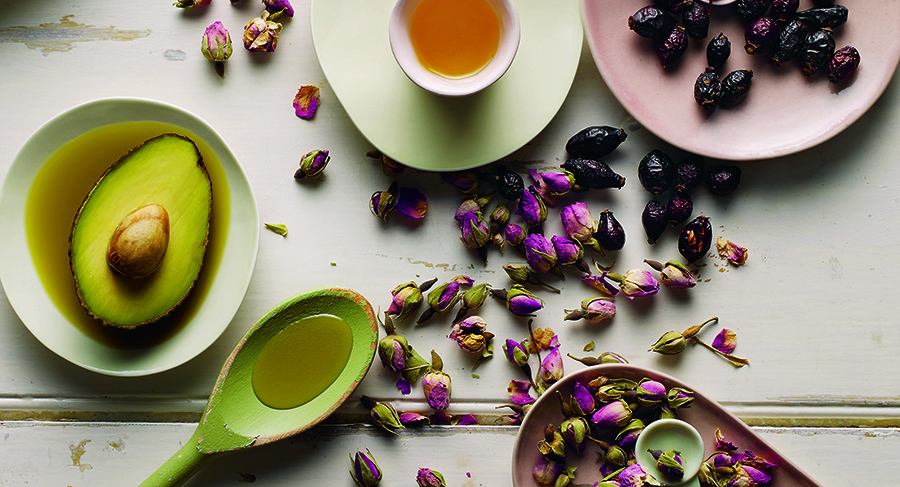 This month's One Good Thing – from the #360me section of the magazine – comes from Karin Berndl and Nici Hofer, writers of All Natural Beauty.
We buy our food in supermarkets and our remedies in pharmacies, yet our plant world bestows on us an array of natural foods, herbs and flowers, which can be used both internally and externally in ways that are healing for the body and spirit. Natural ingredients are absorbed easily by our bodies.
We like to use herbs, fruits, seeds and natural oils to nourish our skin and bodies with the same care as if we were preparing food for dinner – and this oil is no exception. Full of protein and fats, avocado oil is ideal for dry skin. It is rich in vitamins C, E and K, and magnesium and potassium.
Rosehip oil is high in important essential fatty acids and helps regenerate damaged skin tissue. It's also moisturising and anti-inflammatory, and aids in the healing of wounds and the softening of scars. Rose absolute oil is antiviral, antibacterial and antispasmodic.
It is known to have rejuvenating properties and also promotes a glowing complexion.
Ingredients
2 tablespoons rosehip oil
½ teaspoon avocado oil
6 drops of rose absolute oil
Method
Simply pour all the oils into a small bottle and give it a good shake until they are well mixed. And that's it! Apply this precious face oil every morning and evening to cleansed skin.
If you give the oil to a friend as a gift, it's a nice idea to name it. We suggest 'Magical Superpower Facial Oil' but 'Rose Oil' is an option too.
All Natural Beauty by Karin Berndl and Nici Hofer (Hardie Grant, £12.99), photograph taken from the book.