Lessons from a land of ice and snow
Moved by Iceland's mystical landscape, Ali Roff is also impressed by the Icelandic approach to life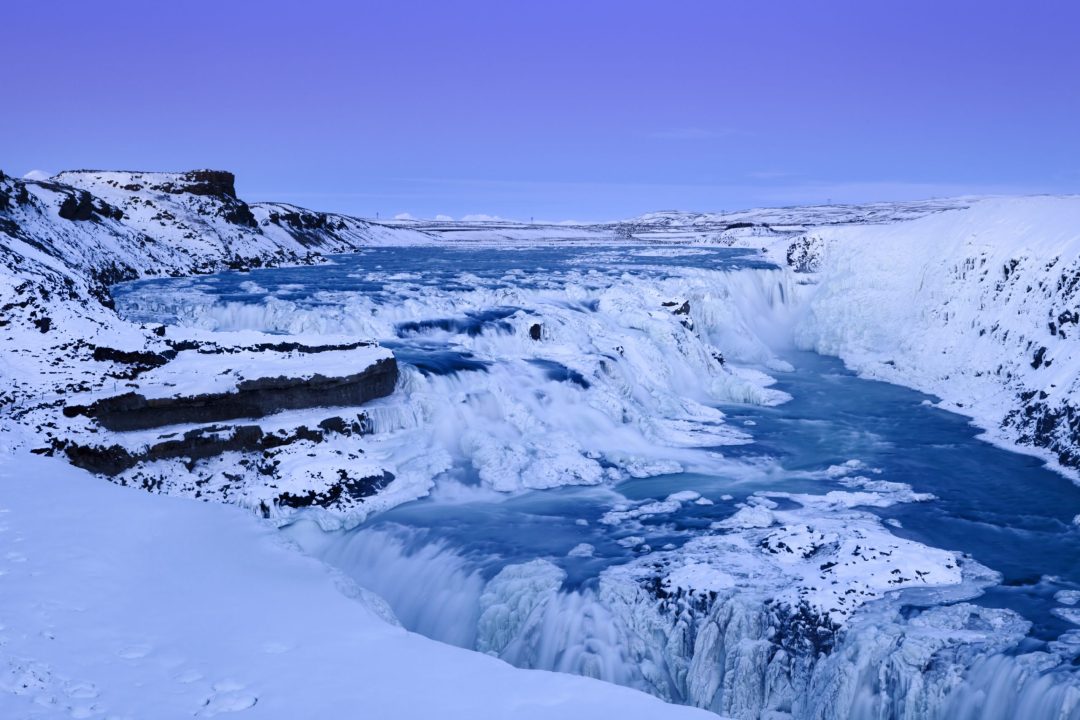 Visiting Iceland feels like you're in another world, another realm. It's like being transported to a fantasy novel; a story that takes you far away from your safe home to a magical, mystical land full of adventure and novelty.
I arrived at lunchtime, and it felt like 5pm; the brightest a winter's day gets in Iceland is a twilight-dusk. In mid-November, you'll see a day length of little over six hours in the capital of Reykjavík; the sun rises fully at around 10am and begins to set again approaching 4pm in the afternoon. In winter, Iceland is a mystical night-world and I have to admit, I was excited to experience it.
But I was also hesitant. Aside from the incredible sights – waterfalls, lava fields, exploding geysirs, and the famous Northern Lights – I had concerns that the lack of daylight would affect my mood. I'm a summer girl at heart so I wondered what I'd make of six hours of dusky-daylight. Iceland is one of the most exciting places I've had the chance to visit, but as with all holiday destinations, I like to ask myself, could I actually live there?
Icelanders cope very well. In fact, they are flourishing – if my guide Gulli is anything to go by. 'We have so much to see!' he gushed. And he wasn't exaggerating.
My first day was spent visiting one of Iceland's most popular attractions, The Golden Circle, which is actually three spectacular sites: the Gullfoss waterfall (pictured), the bubbling, blowing geysirs in the geothermal area, and the gorges of the Thingvellir National Park. By the afternoon, the novelty of the stunning sights, plus the shivering temperatures, had me yearning for a coffee. But our next stop at the Fontana Wellness Spa trumped a hit of caffeine, and then some.
One of the great traditions of Icelandic life is something Gulli called 'schwimming'. Icelanders indulge at least once a day in the rejuvenating pleasure of bathing in the mineral-rich hot thermal springs that can be found all over the country. The tradition is to submerge yourself from the freezing cold air into outdoor pools filled with naturally heated geothermal water, spending a few minutes in each pool, moving into a higher temperature each time. You can test your endurance in temperatures of up to 42°C. As you move between them, each pool feels more blissful than the last, at least until you reach your heat limit, when you'll find well-versed Icelanders giggling as you're forced to leave for cooler waters.
Ninety per cent of Iceland's energy is geothermal, which means it is very cheap and pollution is very low. It's something Icelanders certainly don't take for granted. Maybe it makes up for their extremely high tax rates (the lowest income band pays just under 40 per cent). There are many benefits to living in this strange, but wonderful, country. They have low levels of unemployment and crime, one of the most productive economies in the world per-capita, and fantastic state-run education and healthcare systems, with a higher number of medical staff available per person than anywhere else in the world.
They have a 99.9 per cent adult literacy rate and life expectancy of 81.5 years (both higher than the UK), and are ranked number one in the Global Peace Index. In general, Icelanders are more satisfied with their lives than the OECD average (76 per cent), with 85 per cent of people saying they have more positive feelings of rest, accomplishment and enjoyment in an average day than negative feelings of pain, worry, sadness and boredom.
It's also seemingly a more equal place for women too, with 39.7 per cent of the parliament made up of women (versus 22.5 per cent in the UK) and more women in paid work. The country also has a very fair parental-leave system – after the birth of a baby, both parents are allocated three months of non-transferable leave each, plus another three months to share between them as they choose, resulting in closer father/child relationships and more equality between men and women at work, too.
We took an internal flight north, up to the second largest city in Iceland, Akureyri. From here, we trekked the countryside, saw awe-inspiring volcano craters, the impressive and noisy Goðafoss waterfall and beautiful Lake Myvatn. We found the home of the Yule Lads (the mischievous Icelandic Santa Clauses) and mythical Icelandic trolls, the gnarling rock pillars that stand eerily in the Dimmuborgir lava fields. We chased and hunted the Northern Lights with our enthusiastic guides, although unfortunately we weren't lucky enough to see them ourselves.
It's been such a different and rich experience to anywhere else I've ever visited. Iceland is truly unique, but it was time spent with the Icelandic people that made me fall in love with the place. Their genuine friendliness and hospitality, their quiet resilience and love for everyday life is inspiring. They notice and feel gratitude for their environment – the mountains, the water, the sky. I left feeling rejuvenated in both body and mind.I have taken something from Iceland that I can't quite put my finger on – a leaf from their book I suppose – and I know I'm all the better for it.
Iceland's gems
Eat and drink:
Tour:
Stay:
Fly:
Photograph: iStock