Know your superfood powders
While nothing beats the real thing, there is much to be said for superfoods in powder form. Here's the low down on what's what…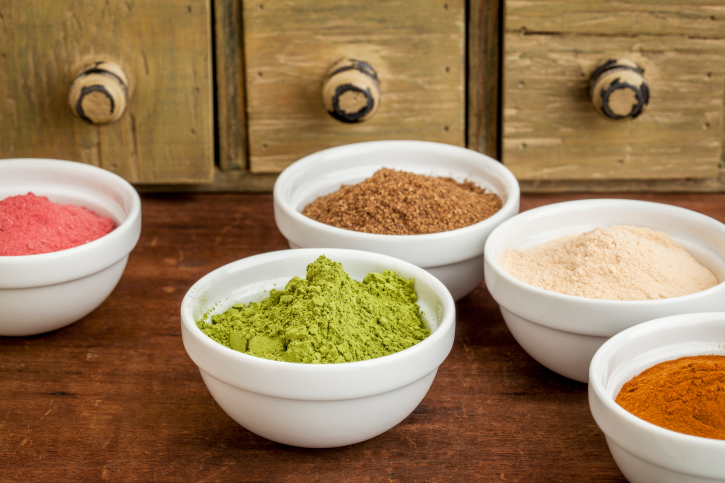 Maca is a root from the radish family that helps balance hormones and moderate stress responses.
Baobab from the African tree, is a great source of vitamin C, which is a key player in collagen formation, repair and defence.
Lucuma is a natural low GI sweetener; it helps scavenge free radicals generated from the environment and diet.
Cacao is a rich source of magnesium, iron, potassium and antioxidants. It's good in desserts and added to ground chicory for a 'natural' coffee.
Matcha is a supercharged green tea with an antioxidant potential almost 100 times the amount of regular green tea. It is nutrient-dense and a potent source of chlorophyll.
Moringa is a relatively new kid on the block, but it's got an earthy taste that works well in vegan pesto. It also contains calcium, iron, magnesium and vitamin A.
Acai is a purple berry grown in the Amazonian rainforests; its amazing colour and antioxidant properties come from the anthocyanin content. Delicious in smoothies.