Kara Rosen: healthy living after illness
The founder of Plenish juices shares how her quest for healthy living after illness led to success in the wellness industry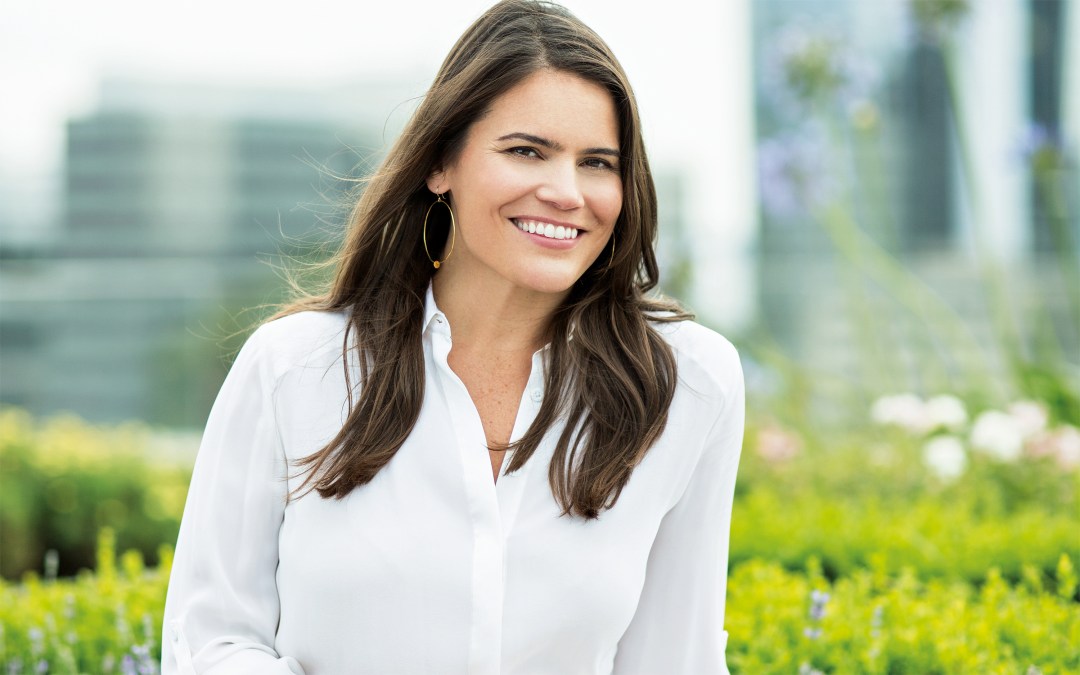 Q. What made you start your own business?
I didn't really think about my health until my late 20s. I was having a blast living in New York and my job at [media company] Condé Nast involved flying to California every month. The travel caught up with me: I became unwell and had to take medicine for a throat infection for two years. Frustrated by feeling horrible, I saw a nutritional therapist who, unlike the doctors treating my symptoms, worked with me to get to the root of the problem. The idea that we can cure illness through a more considered, plant-focused diet inspired me.
Q. Where did the idea for Plenish come from?
When I moved to the UK, I discovered organic, low-sugar, cold-pressed juice wasn't readily available. While I was on maternity leave, I decided that, rather than go back to my old career, I would take the plunge and start Plenish. I got into juicing because I was ill; I had run myself ragged and needed to replenish myself. Plenish is about thinking ahead and fuelling your body with the nutrients it needs to keep up with your busy life.
Q. What advice do you have for those who want to start a business?
Keep your customer at the heart of your decisions. Your brand is a promise. Make sure you have integrity in your products and service.
Q. How can we stay well while working hard?
If you want 110 per cent out of yourself, you need to take fantastic care of your health. Prepare your lunch the night before, as you may not have the time to make considered choices during the work day. Schedule in yoga, exercise classes or runs like doctors' appointments.
Q. What is the Plenish USP (unique selling point)?
When we started, it was that we made organic, cold-pressed juices, but it's evolved. We create Kara Rosen products designed by experts and which fuel busy lifestyles. We source all our ingredients and have relationships with our growers, so every product has the highest integrity ingredients, as well as being delicious and nutrient-rich.
Q.When did Plenish really take off?
Getting listed, and being successful on Ocado were the first 'Yes!' moments. For the business to be scaleable, our products had to resonate with consumers. Our packaging had to draw buyers in and then, having people purchase our juices repeatedly, meant the juices were doing what I had set out for them to do – make customers feel great.
Q. How do you switch off?
It doesn't happen often, but that's to be expected when you have ambitious growth plans. I leave my phone at home when I'm out with my family at weekends, as I am conditioned to check it every few minutes. I cherish family time and we get away once a year to visit relatives in the US. I have a brilliant team who keep the show running without me but, like most working mums, I don't get to be with my daughter, Belle, as much as I would like. That said, I love what I do, and believe that being fulfi lled at work makes me a better mother.
Q. What's next for the business?
Our second book, Plenish: Fuel Your Ambition (Aster, £14.99), is out now; and we're working on new Plenish products which prove that the food and drink we buy in supermarkets can (and should) be made exactly as you would at home.
Find out more about Kara and Plenish at plenishcleanse.com