Just for the weekend: Liss Ard Country Estate, Cork
Anne-Claire Heels finds pure peace gazing at the sky in West Cork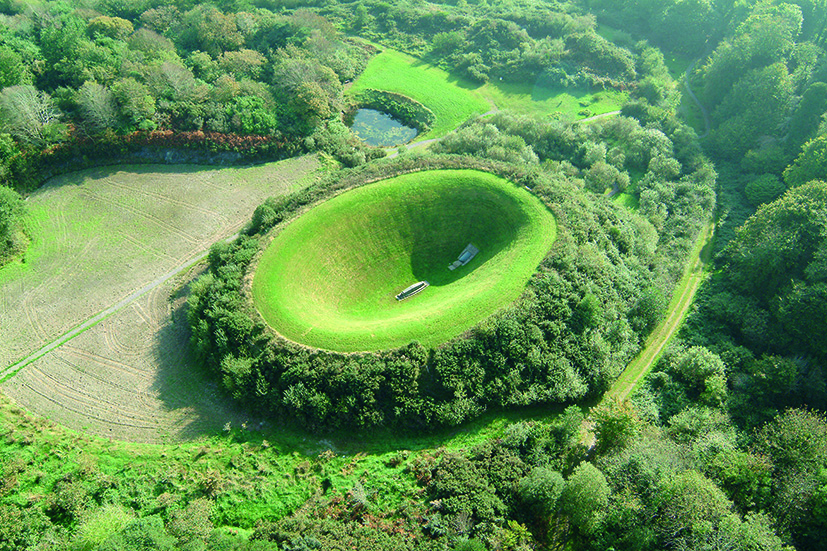 Surreal. Mesmerising. Hypnotic. It's hard to sum up the experience of the Irish sky garden on the Liss Ard estate in Skibbereen, West Cork. Created by American artist James Turrell, the idea of the man-made crater is to lie on the plinth at the centre and contemplate the skies above without any distractions, thanks to the 'frame' created by the sides. We first went at night, which is even more atmospheric. You lose yourself, lying under the stars or clouds, as your eyes adjust and you gaze up at the changing sky with the wind on your face.
Set in the semi-wild, 200-acre grounds of the 19th-century country house hotel, the crater is just one of the attractions. There are lake and woodland walks, a waterfall walk, and a wildflower meadow. If you want to relax with a massage or do a yoga retreat, you can. If you are feeling more energetic there is canoeing and kayaking on Lough Abisdealy, and tennis or cycling too. There is also a kids' club.
The hotel is wonderfully informal; it's more like staying at the elegant house of someone you know. Wellies and waxed jackets are provided; families, couples and lone travellers are equally welcome; there's an honesty bar and the menu features delicious local produce. Service is friendly, but unobtrusive. There's also a separate house, Lake Lodge, which can be hired by groups and offers stunning vistas across the lake. And the magnificent West Cork coastline is just a stone's throw from the gates.
''Tis heaven on earth!' proclaimed a recent comment in the visitors' book the day we arrived. 'Tis indeed.
Rooms cost from €120 per night; visit lissardestate.com; (00) 353 284 0000
For more on James Turrell go to artsy.net