Is today really the most miserable day of the year?
Every third Monday in January has been dubbed 'blue Monday' – the most depressing day of the year – for the last few years. Ok, it might be based on some spurious research but many of us do struggle to adapt back to the daily routine after Christmas. A new book by Todd B. Kashdan and Robert Biswas-Diener may help you change your perception of your post-holiday mood, discovers Sofia Sims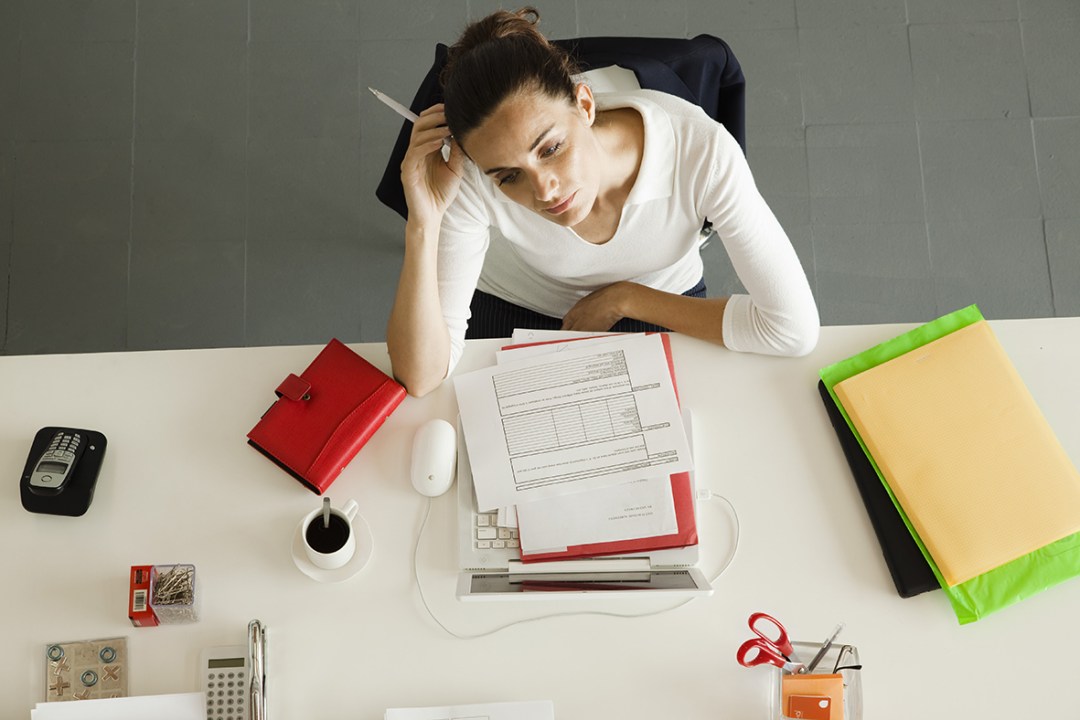 If you've noticed that you're not quite yourself since getting back into the daily routine after Christmas, you might be suffering from social jet lag – struggling to get up in the morning, lethargic during the day and restless at night.
Feeling like you're in the wrong time zone isn't the only thing that those January blues can bring. With our brains in their wintery slumber, and with gloom lingering, the first couple of months after the holidays can be hard to contemplate. However, Todd B. Kashdan and Robert Biswas-Deiner explain in their new book, The Power of Negative Emotion, that these negative emotions may just be the key to a positive mindset.
1. Anger
In the run up to New Year's Eve, it's easy to start thinking about the past year and everything that needs to be improved in the forthcoming one. The result? A plethora of New Year's resolutions, not all of which are, realistically, going to be achieved. Failure to meet these goals leaves us feeling angry at ourselves.
The benefits of anger?
The negativity we experience when angry does have its benefits! It helps to spark creativity in those who have a high need for control, and can even lead to an increase in optimistic thinking, and an increased sense of control when exploring new and potentially risky situations, according to Kashdan and Biswas-Deiner.
2. Guilt
Christmas is the time of the year where it's guaranteed you'll overindulge in things you usually shouldn't. Whether it's too much food, too much booze, or going overboard with the number of presents you give to your loved ones, by the time the new year rolls around, the damage is done, and it's too late to repair our empty wallets and bigger waistlines.
How guilt can help us:
While guilt is an unpleasant emotion to experience, it offers numerous advantages, essentially leading to a stronger sense of meaning. The initial painful feelings spurred on by guilt prompt us to take responsibility for our actions instead of blaming them on others. Taking the reins allows for motivation to blossom and for us to truly learn from our errors.
3. Negativity and depressed mood
Now that the Christmas period truly is done and dusted, the idea of having to settle back into the daily hustle and bustle of work life seems less appealing with every passing morning, and the idea of the next holiday being months away is almost too much to bear. Trying to juggle both work and a social life can leave us feeling exhausted and irritable.
Embrace all emotion:
The important thing in life is balance. For those who are whole and healthy, psychological states – both positive and negative – are merely temporary shifts in a continuum of emotions that one experiences throughout their lifetime, and help spur creativity as well as allowing us to embrace new challenges in life, says Kashdan.
The Power of Negative Emotion: How Anger, Guilt And Self-Doubt Are Essential To Success And Fulfillment by Todd B. Kashdan & Robert Biswas-Diener (Oneworld Publications, £8.99)
More inspiration:
Read Blue monday – advice for young people (and not so young) by Nicola Morgan on LifeLabs
Photograph: Frederic Cirou/PhotoAlto/Corbis