Interview with debut fiction writer Fliss Chester
We meet author Fliss Chester, whose debut novel, Snowballs! Winter Fun On The Slopes, is released this week. She shares tips about writing and getting published and you can win a copy of her book too. Read on to find out more…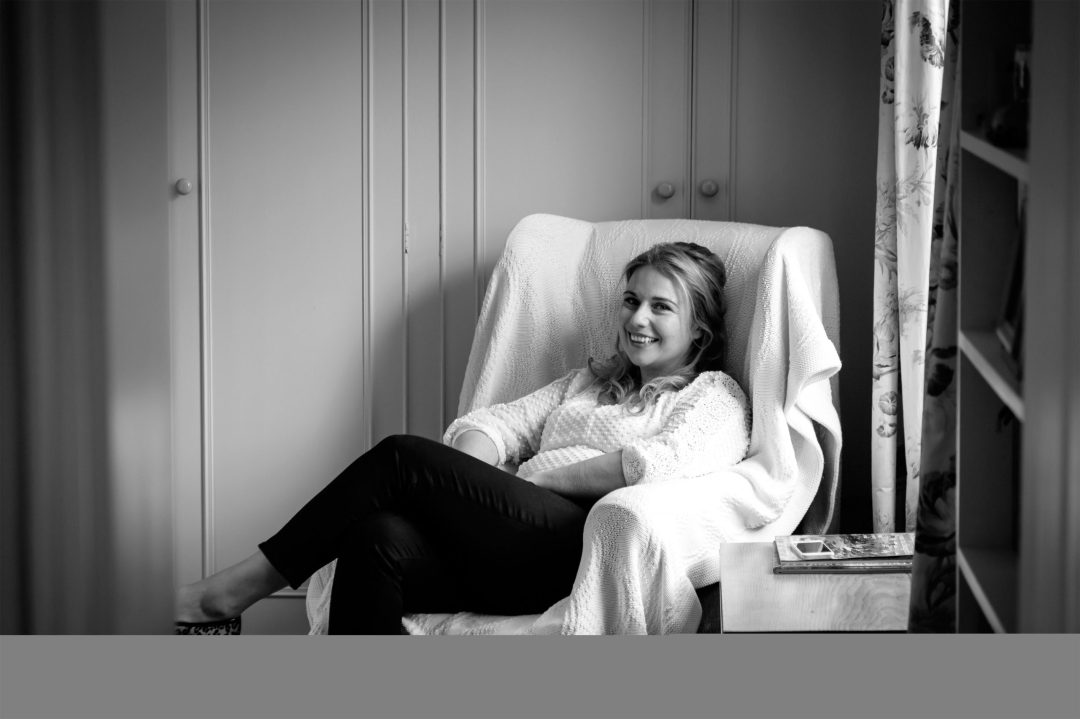 Snowballs! Winter Fun On The Slopes (Orion, £7.99) is Fliss Chester's debut novel – in her words: 'it's a fun romp through the mountains, based on a group of friends who go skiing together – there's flirting over the fondue, sexy French ski instructors and devilishly handsome men in hot tubs – true bonkbuster stuff!' And it is definitely that, but with a healthy dose of humour thrown in, too, with witty one-liners guaranteed to make you smile.
According to Ian Rankin, in an article for The Times, a lot of people want comforting, funny and uplifting reads in these worrying and stressful times, and that is exactly the tone of Snowballs! We talk to Fliss Chester about her inspiration and how she navigated the path to publication…
How long did it take you to write the book?
Snowballs! was a hobby for me for a long time and I'd pick it up and put it down between full-time jobs, wedding planning, restoring a house… and it actually took me 10 years to finish it from the initial conception.
I thought of self-publishing, but wanted someone else with expert eyes to look over it first, so I hired a freelance copy-editor who came back to me with some amazing thematic changes that I agreed with completely – although it was going to take me another year to rewrite it! I like to think I have a healthy attitude to my writing; I'm not precious about it. My previous career as a sub-editor in magazines, stood me in good stead for taking criticism on board without letting it completely destroy me!
That copy-editor then convinced me not to self-publish and instead to find a literary agent – I sent the manuscript to quite a few and got lots of rejections – but luckily, Emily Sweet Associates took me on and Emily negotiated the deal with my publisher, Orion.
My editor at Orion said that she could have told me exactly what she wanted in a manuscript – and it wouldn't have been my book – but because it was funny and enjoyable, she had to go for it! You just never know…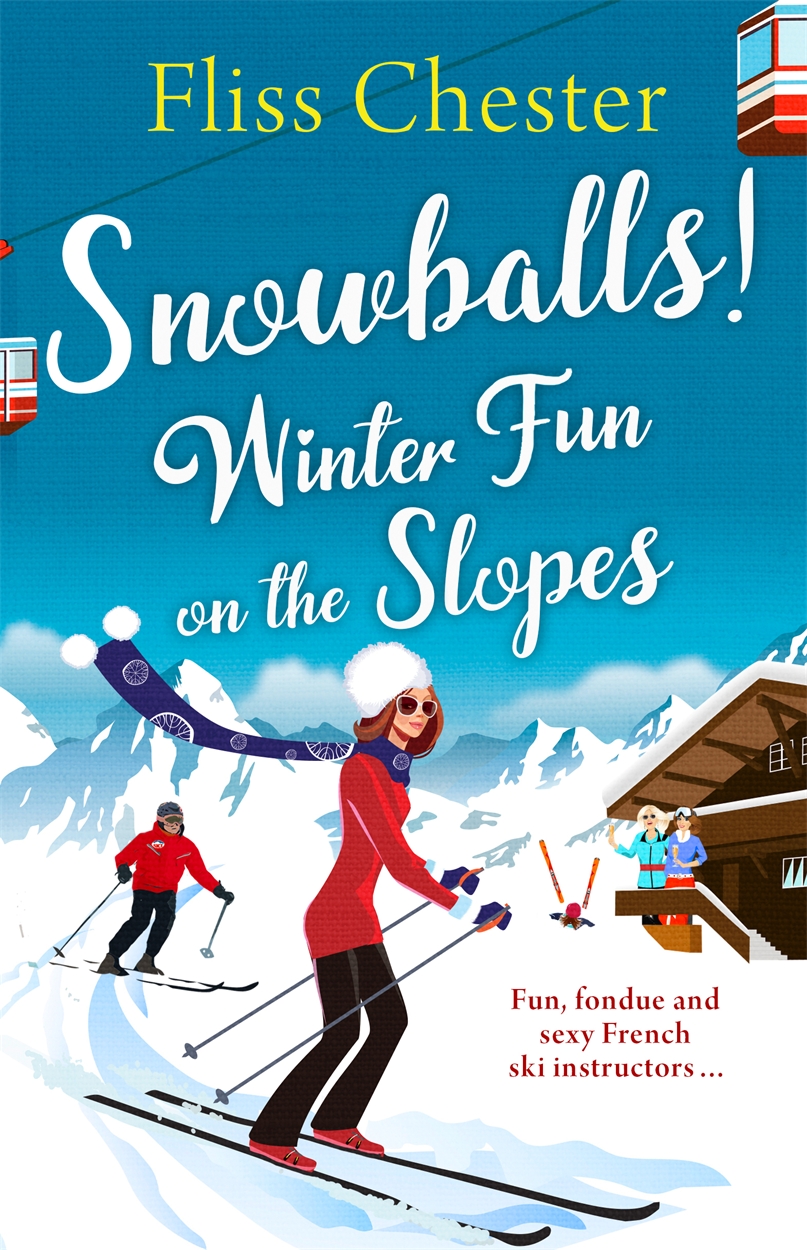 And you have a three-book deal?
Yes, Corkscrew! Summer Fun At The Vineyard is set in a glamorous French wine-making chateau and is out in June, and book three is in the pipeline for release in spring 2019. It was a bit of shock to the system as, having taken so long to write the first book, I had to write the second in just three months! The second one has the same characters but is also a standalone read, so you could enjoy it without having read the first one, but if you have, hopefully it will feel like you're back with old friends again when you read the next two.
Where do you find inspiration for your characters?
The great thing about fiction is you can create characters using the best, and sometimes the worst, bits of people you've met or imagined. We always tend to recognise ourselves in fictional characters and if readers like my heroine, Jenna, who, despite having her heart broken, finds her inner strength and happy ending, that's great.
I do find it hard to create characters who are so unlike myself – I'm the least dramatic person in my personal life, so I have to look externally! As a writer, you have to create a dramatic situation and a solution to it, which can be a challenge.
Is there a particular author you admire?
I love Jilly Cooper; her sex scenes are so rude and daring! Mine are more pro-feminist; in that the 'bad sex' is when my heroine isn't satisfied and the 'good sex' is when she is. But I love the way Jilly Cooper adds in jokes in her books; I love wordplay and often go back and look at what I've written and add some one-liners in and suddenly, the story comes to life.
What's your typical working day like?
I'm definitely not a morning person! I feel I should be writing 2,000 words a day to justify my existence as a writer but I don't tend to get in the flow until the afternoon. I browse social media for a while to wake my brain up slowly, then suddenly I think, I need to write, so I do a few hours then. And it's hard when you get to the end of a section, you're standing on a precipice of the next part thinking, how am I going to write that? When that happens, I go back to my synopsis to remind myself of where I thought the story was going. Scrivener is a useful prop that is more writer-orientated than Word and helps me organise my ideas.
Do you have any advice for wannabe authors?
The best thing I did was to join a creative writing class, as it reminded me of the basic skills you need to write – dialogue, descriptions, how to create drama, writing action, how to inject humour. And it got me over that hurdle of reading my own work aloud and having other people analyse it and give their feedback. It might feel daunting, but once you've got past the initial nervousness, it is so worthwhile for improving your skills and your writing. It's essential to becoming a good writer. And, edit, edit and edit again!
Main photograph: Capture It Ltd
Snowballs! Winter Fun On The Slopes by Fliss Chester (Orion, £7.99) is out now in paperback, ebook and audiobook. Follow Fliss on Twitter @socialwhirlgirl and Instagram @flisschester
COMPETITION
Win a copy of Snowballs! Winter Fun On The Slopes To be in with a chance of winning one of five copies of the book, enter your details below by midnight on 1 February.