I need to move forward with my life
Our award-winning coach, Kim Morgan, helps a woman going through a huge life transition to accept and navigate the changes ahead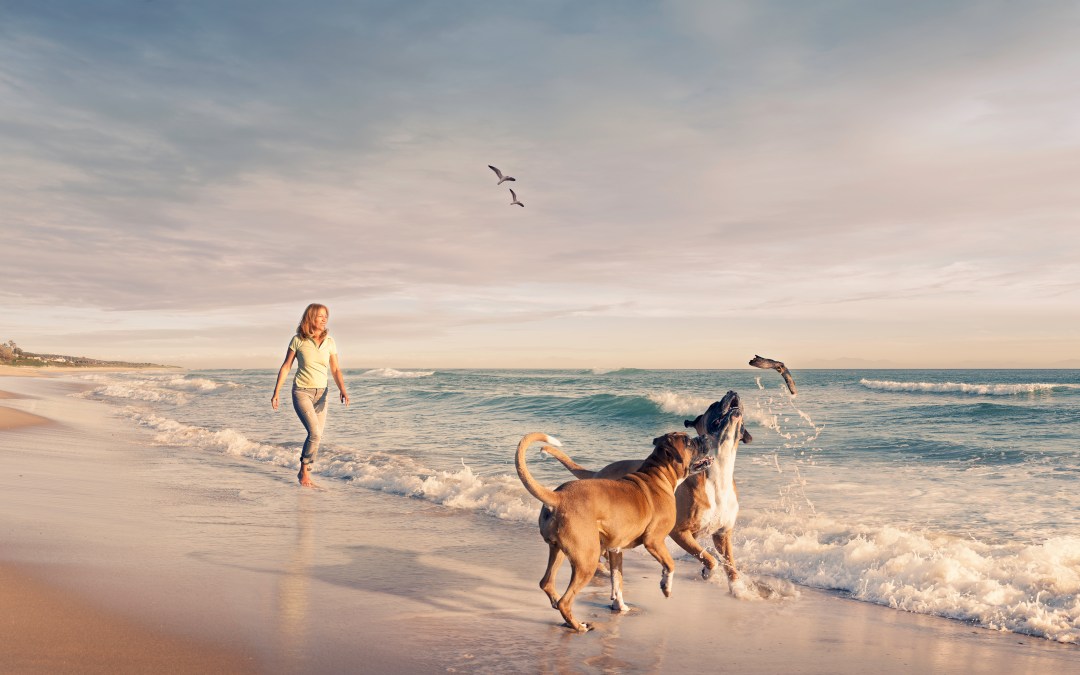 Coaching session 1: "Life as I know it has come to an abrupt end in so many ways"
Ruth* was a quiet and considered person who told me that she had never talked to anyone before about her 'problems'. She found it difficult to accept that she needed to seek help from a coach because she had always had a wonderful life. I listened to Ruth describe the happy marriage, lovely home and family life she had enjoyed for more than 20 years. Then she broke down in tears. 'I'm just not the sort of person these things happen to,' Ruth said, as she shook her head in disbelief.
I found out that when Ruth's youngest son went off to university, she had experienced a bad case of 'empty nest syndrome'. She told me she had felt a real sense of loss, a lack of purpose and extreme sadness. 'I know it sounds ridiculous because my children still came home a lot, but I felt that my old life was over. Little did I know that it actually would be soon.'
Ruth went on to tell me that, at around the same time, her husband announced he was leaving her. 'He said he hadn't been happy for years and had been waiting until both children were at university before he left. It was a complete shock to me; I just hadn't seen it coming. On top of all this, I was coping with the menopause. My life as I knew it came to an abrupt end in so many ways: my home life, my child-bearing years, and my identity as a woman, a mother and a wife."
I knew that Ruth would need time to come to terms with all the changes that were happening to her before we could begin to think about what she would do next. Life transitions bring about a sense of loss and unrealised expectations, which come with the end of familiar situations in our lives. I knew it would take Ruth several sessions before she felt ready to tackle this.
Coaching session 2: Coping with change
Ruth spent many sessions with me talking about her thoughts and feelings, and processing what had happened to her.
We all experience transitions in our lives, some of which we choose to make, such as moving house or changing career, and others that are imposed upon us, such as the end of a relationship, redundancy or the death of a loved one. During life transitions, we may experience a temporary loss of our sense of identity, which can be painful and confusing. In coping with a life transition, we have to grapple with two challenges simultaneously – the need to let go of the past and to plan and embrace a new future.
Coaching session 3: Embracing the now
It took Ruth months to even want to think about a future she had not anticipated. I needed to honour the grief she was experiencing, but also encourage Ruth to stop asking herself 'why me?' She was angry, bitter and resentful, and thought that understanding why would help her move on, but instead, it kept her stuck in her grief. Eventually, one day she said, 'I have just realised that there is no answer. There is no reason. It just is.'
As soon as Ruth moved away from asking 'why?' she started to focus on 'what' and 'how' and slowly began to move forward. I encouraged her to think about how she had coped with other major life transitions, what she was proud of about the way she handled them, and what she could learn from them. We also looked at what Ruth had going for her, which included two loving children; her health; a part-time job she loved; singing in a choir; and a wide circle of supportive friends and family members. Very gradually, if somewhat grudgingly, Ruth's attention shifted to the possibility of a new life.
By the time Ruth had her final coaching session, we had been working together for more than two years. I asked her to reflect on how far she had come: she got divorced, had a style makeover, moved house, joined a few new social groups; signed up for courses; and was planning a long trip to India with her best friend. 'I am doing things I never thought I would do and I am quite enjoying it,' Ruth said, with just a suggestion of a smile!
*Name has been changed
For more from Kim, go to barefootcoaching.co.uk; @BarefootCoaches