'I draw inspiration from my profession'
Psychologies' image expert Mandy Lehto talks to architect Fiona McKinlay about how inspiration helped to defined her style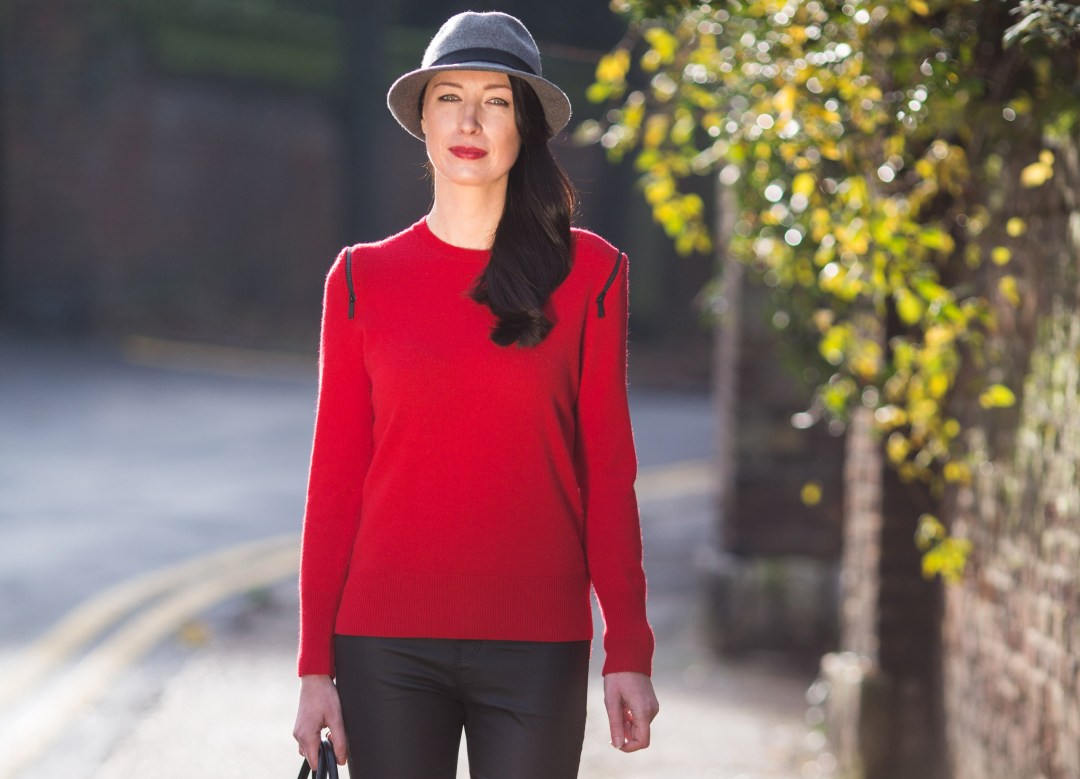 Fiona McKinlay, 37, is incredibly organised. As an architect, soon to launch her own handbag line, she needs to be. So I'm surprised when she admits to shopping without an aim. 'I love being drawn to something,' she enthuses. 'Then I start making a collage in my mind to see what could go with it.'
It was while studying architecture that Fiona discovered her minimalist style. She went through a phase of wearing black trousers and polo necks ('a bit like Steve Jobs,' she smiles), thinking that's what artistic people wore. 'My mother did my washing one weekend, and she joked that the clothesline looked a bit grim. That was a turning point.'
Fiona realised that what she loved about buildings – clean lines, structure and geometry – could translate into her wardrobe. 'I started thinking of my style as a design brief,' she says. 'My task was to construct an image of myself that felt authentic.' Fiona talks about the rules in architecture, how lines and shapes are arranged. 'Now I put my outfits together that way too, looking at volume, balance and proportions.'
Her love of bold colour schemes, like monochrome or black with a bold colour, is another secret of her style.
Fiona is also not a fan of print. 'Not unless it's geometric and unfussy,' she adds. 'I was invited to afternoon tea once, and bought a flowing floral tea dress. I spent the afternoon feeling so awkward.'
I ask if she has any insights for aspiring minimalists. Where does she get her inspiration? 'I love graphic design and going to museums. I take photos and keep a file of things that appeal to me. I also watch catwalk shows and read fashion magazines, just to see how they're putting looks together. I get ideas, then interpret them my own way.'
She dislikes having brand names and logos on her clothing. And though her look is bold, she's uncomfortable in anything that makes her stand out in an obvious way.
'Another thing about minimalism,' she adds, 'is that the simpler the look, the better cut the clothing has to be.' During an internship at Net-a-Porter, Fiona learned to appreciate well-cut investment pieces. 'I feel great when I put an outfit together and get the balance right; how it feels, the shape and the colours. It feels true to who I am.'
How to define your style
Create an image file of items that appeal to you
Magazines, catwalk shows and fashion blogs (I like The Sartorialist) are great for inspiration, then do your own interpretation
Shortlist the designers you love – look for a common thread
Play with balance and volume in your look
Shop occasionally with nothing particular in mind
A minimal outfit can be transformed by an accessory, but keep it bold and unfussy – play with geometric shapes
Try bold shades or monochrome – they work well with simple, strong cuts
For more about Mandy Lehto, go to mandylehto.com or read her blogs on LifeLabs
Photograph: Ki Price