Help for mental health
Having experienced mental health issues for over a decade, Danielle Singer Moore wanted to create something to communicate what she was experiencing and what she needed to help her. Here, she talks about Project Embrace, a not-for-profit social enterprise supporting people with mental health conditions and The Pocket Advocate, a personalised guide for people experiencing mental distress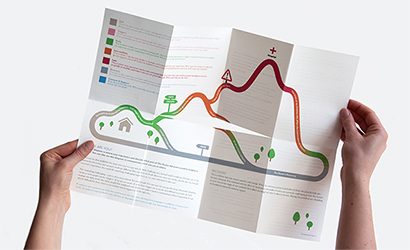 I was 17 when I first became psychotic, and spent the following 11 years going in and out of psychiatric hospitals. After my last hospitalisation in 2008, I sat down and attempted to unravel everything I had been through. Why was this continuing to happen? What was I doing, or not doing? I felt like I had tried everything: medication, no medication, meditation, Reiki, psychiatry, therapy, walking slowly, nutrition, exercise. I remember saying out loud to myself: 'this isn't going away, this keeps happening', and saw in that moment, that there was one thing I really had not tried… acceptance.
Until this point I had pushed the diagnosis, and everything that came with it, as far away from myself as I possibly could. I had never accepted that I was 'ill', or that something was wrong with me despite everything that had happened. Accepting that I didn't accept 'it' was enough. It didn't matter what 'it' was called. Strip away the label and what you have is someone who is struggling and needs support. It occurred to me that I needed to find a way to access that support, especially during times when I was too vulnerable to communicate with others or take responsibility.
If someone never develops the language to communicate their needs, the ability to respond does not exist. A person, over time can, potentially, become entirely dependent upon others to take that responsibility for them. This is a devastating reality. How do you even begin to address the inequality that this disempowerment creates?
It can be really difficult to establish equality, for example, when one person has had an ongoing illness and the other is in a care role. This can be tricky particularly within a family dynamic. I looked around and saw that I, and everyone involved in my care, was dripping in some form of fear, denial, guilt or shame. That this combined with my non-acceptance made it virtually impossible to have an open and honest conversation.
As I looked back I saw a pattern emerge: I would become unwell; go into hospital, return home, to the same life situation that had triggered my 'illness' in the first place; become triggered again, and return to hospital. This had been happening for 11 years. The events leading up to my initial crisis were incredibly stressful. We had been through a lot as a family, and I saw how the difficulties I faced as a young adult had become buried by the trauma of hospitalisation and being so unwell. Had my illness been considered within the context of these underlying issues, perhaps the treatment would have been approached differently.
The questions I asked, and the understanding that I came to, formed the basis of the self-management and co-production tools I have since developed. These tools essentially recreated the journey I had been on, for others. Within those 11 years of going in and out of hospital, I managed to get a first class degree in graphic and media design. I used this to communicate the process I had been through. I asked myself: 'how would I communicate my experience to an alien?' In other words, how could I explain in that moment of crisis, what I was going through, and what I needed, to someone who may know nothing about mental illness.
I quickly came up with the idea for The Pocket Advocate: a personalised, pocket-sized, portable guide. A person, preferably accompanied, is guided through a series of questions. The answers to these questions form the content of The Pocket Advocate: who and what feels safe, or not safe, and how best to respond. The Pocket Advocate can be used to instruct others as to how to bring a person back to a place of safety when they are too vulnerable to take action themselves. There is a visual diagram on the reverse side for when someone finds it difficult to speak, for example, if they are heavily medicated or feel unconfident verbalising their experience.
The design aspect of my work has played an essential part in the way a difficult subject is explored and shared. What is unique about the approach of The Pocket Advocate is that it's entirely informed by lived experience, and has the power to facilitate a conversation between two or more people, beautifully. The purpose of this guide is to empower a person to take responsibility for their wellbeing. They create the content of The Pocket Advocate. Every aspect of the language and design aims to inspire ownership and a sense of authority in regard to a person's experience. The work is coming from them.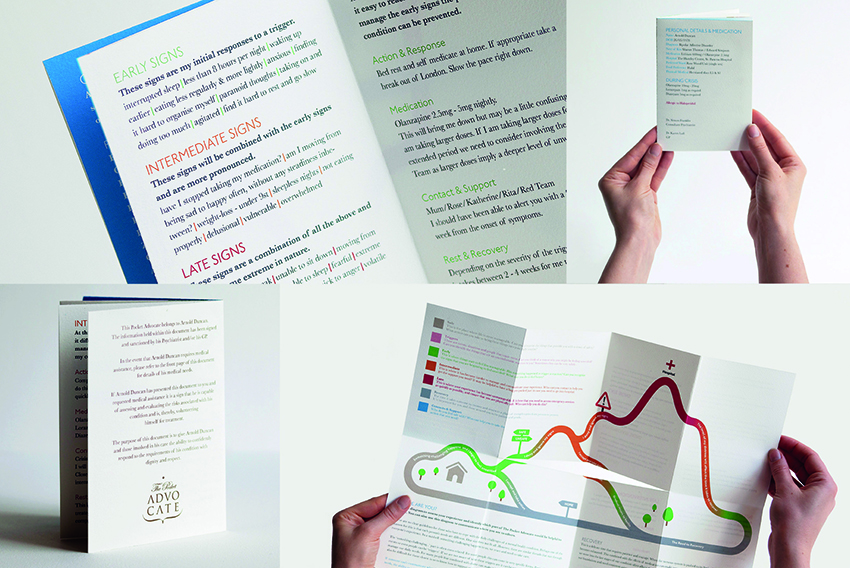 The Pocket Advocate, © Copyright Project Embrace 2016. All Rights Reserved.
The other aim of The Pocket Advocate is that it supports a person to form meaningful relationships with those around them. This is really important when family ties are strained or absent, and there is a greater reliance on social care. Professional roles within a mental health team can change and new relationships may need to be established quickly. The Pocket Advocate journey guides people through a conversation in such a way that no one is leading or following. Which means everyone is approaching the work from the same position. This naturally creates a platform that enables someone to become a respected and equal voice in the management of their care.
Three years ago I was awarded an innovation and development fund from the London Borough of Camden to develop The Pocket Advocate into a service for others. The Kentish Town Improvement Fund and The James Wigg Practice offered to work with us to deliver an initial pilot, which we did in collaboration with South Camden's Rehabilitation and Recovery Team. During the pilot, I received a call from one of the social workers involved. She said: 'This tool is transforming my role and the dynamic between me and my clients'. To hear this felt like such an achievement, and I was finally able to celebrate.
In 2015, we formed Project Embrace: a not-for-profit Community Interest Company. This is a form of social enterprise that exists to benefit the community rather than private shareholders. The vision is that Project Embrace becomes a platform for a variety of projects, including The Pocket Advocate, that empower people to live more fulfilled lives. We are now running an extended pilot with 100 people from a local mental health charity, and are in the final stages of developing an online application of The Pocket Advocate course.
I am studying at The School for Social Entrepreneurs as part of its 2016 Fellowship programme, and am really excited by the potential this tool holds for other areas of care. Being involved in something I am passionate about has been key in the ability to move forward. It has been a slow process, and sometimes it is a case of one step forward and two steps back. For example, an increase in medication can lead to physical agitation, which feels a bit like drinking too much coffee, and can make it difficult to sit still for any length of time. On one of those days, I might adapt and make phonecalls while pacing around. Or, photocopy for short bursts of time. Gradually, and with support, the capacity to apply myself to various tasks for sustained periods of time, has strengthened. I hope that Project Embrace will be in a position to offer others a similar experience.
We are thinking about ways to implement a mentoring/internship programme that supports people to feel the inspiration that comes from being part of a professional environment. It has been really helpful to consider how trauma in earlier life appears to have a significant impact on the way people develop and grow. My understanding of this has been further inspired by the work of Dr Gabor Maté who explores pathology within the context of the relationship between the mind and body in a very interesting way.
Someone's development following trauma is often accompanied by a great sensitivity and creative intelligence. Learning to manage this can be incredibly challenging, as we live in a world dominated by commerce and a fast pace that leaves little space for reflection and slowing down. It has been eight years since I designed The Pocket Advocate, and eight years since my last hospitalisation. I still have periods of difficulty, but each time this happens I learn a little more about how to cope.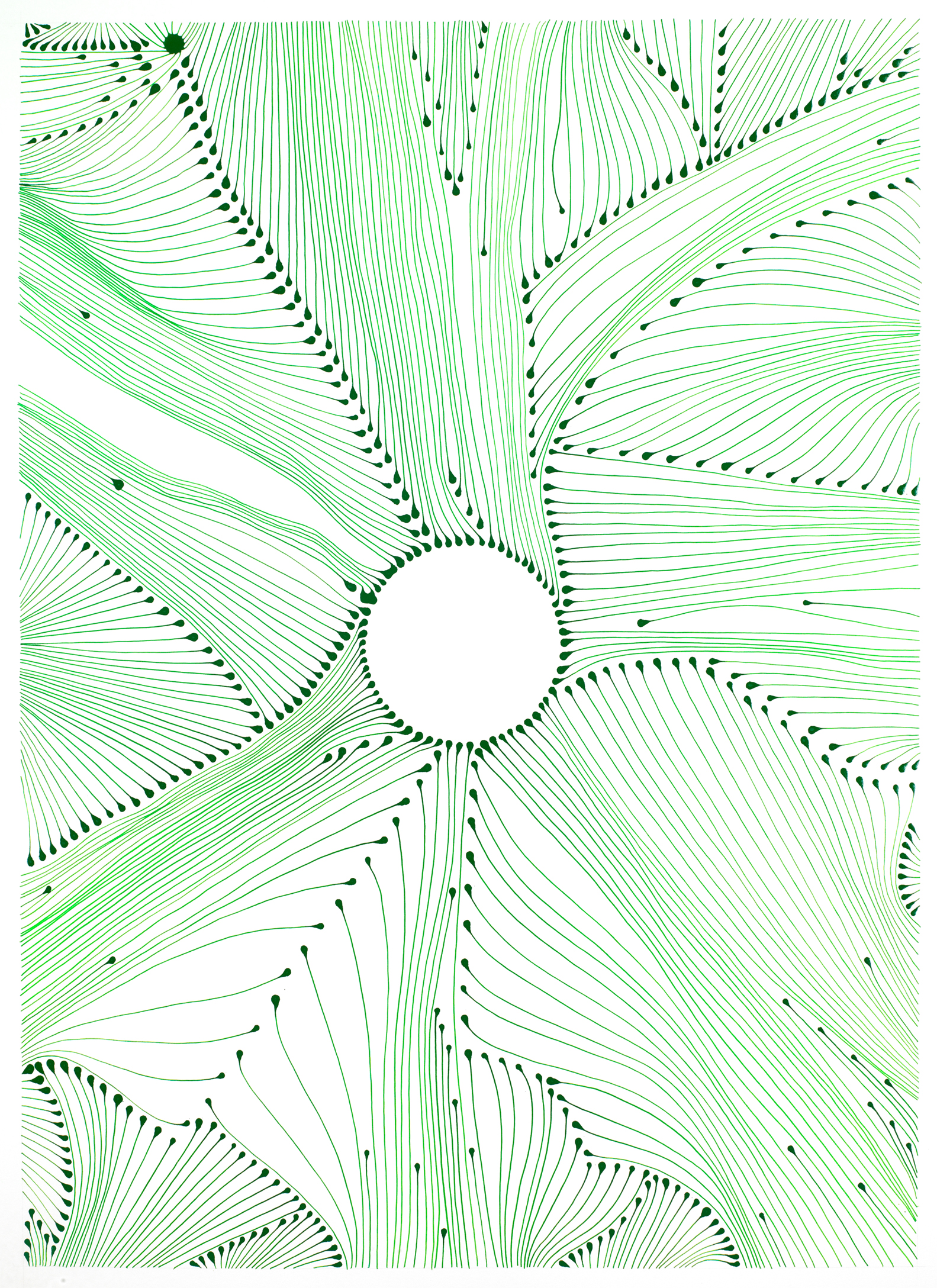 'Green Mandala' 2011 © Copyright Danielle Singer Moore 2016. All Rights Reserved.
There are other factors involved that have really helped too, like painting, music, therapy, sitting quietly and generally taking things at a slower pace. This isn't just about one person – it's about everyone involved being able to share the experience openly, in acknowledgement of the fear, denial, guilt or shame so that there can be some form of acceptance. Ultimately, The Pocket Advocate and Project Embrace are about bringing people together in understanding from a place of equality, empowerment and partnership.
For more information, visit www.project-embrace.com
Photograph: Project Embrace