Helen Lederer
Comedian and actor Helen Lederer has for three decades performed stand-up, appeared on panel shows, and acted in sitcoms including Bottom and Absolutely Fabulous. She shares her values with us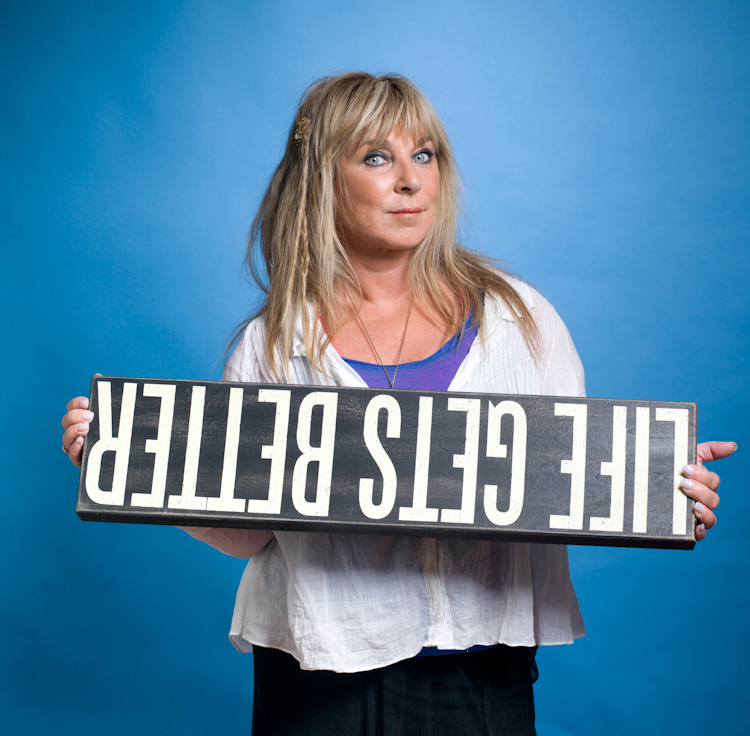 Laughing is the best thing in the world. I've always been quite a hysterical person, and being with others who have that same gene of finding everything funny is an absolute joy. My favourite kind of comedy is when people fall over and pretend they haven't. That sums it up for me. The inevitability of life and then covering it up.
To make something humorous is to make it safe, or at least manageable. People who end up in comedy often feel like outsiders and comedy is a device; they may have a more acute sense of danger and humour is how they process it.
I am my own worst critic, but I'm working on accepting and loving myself and it is helping me so much. It enables you to love others. It brings you in contact with the world. I have a mantra I use and I know people laugh at me (hopefully in a good way), but you give it time and it's quite miraculous to see there are more layers to you than you may have thought.
My grandmother, who was Jewish and came out of the former Czechoslovakia in the war, had a very difficult life, but she had an amazing ability to live in the present, the way it's very trendy to do now. She'd go off to the cinema with her best friend, she played bridge, took delight in what was available, like her grandchildren, and in that way she was able to move on from a very challenging history. It was her survival technique.
I went to a girls' school and, looking back, we had so much humour. Without boys, it was very uninhibited. We would laugh, we were ruthless, we took no prisoners. But then my daughter wanted to go to a mixed school and she's got friends who are blokes – she's very comfortable with men in a way that I really struggled with for years.
You can't be more exposed than as a stand-up comic. And because rejection is part of it, you have to get over the past, get over yourself. I don't always manage it, but it's familiar when I go into a mode of, 'OK, shit happens, onwards!'.
When I was first doing gigs, I was called – by women as well as men – vulnerable, and neurotic. Those were labels that people used to explain why a woman was doing what men largely did. And whether or not I displayed those qualities – I may well have done – I was doing a 'male' job that required writing my own material, getting up on stage and doing gigs. Which was neither neurotic nor vulnerable.
I want women to tap into their humour, to not have to adapt their humour because of the male presence. Maybe a new generation of women will be allowed to go on the male TV panel shows, but why would one want to when they impose some strange way of behaviour? I think laughter comes from being with like minds.
I'm a little bit strange. I think as you get older you just say, 'I can't be what I'm not. I'm original and that's good and bad'. If I can get work from it, then that's a lovely miracle.
I've nearly finished my first novel. It's called Losing It and what I want is to make people laugh out loud. It might not be EM Forster – in fact, I can promise you it won't be. My dream is that somebody will be reading it on the Tube and they will laugh. Probably somebody not a million miles away from being middle-aged…
A favourite joke? 'The worst time to have a heart attack is during a game of charades.' I love wordplay too, so another fave is, 'What attracted you to the millionaire Paul Daniels?'
Helen Lederer is one of our LifeLab leaders in our Laughter Lab in partnership with Stand Up For Women. For more information, go to lifelabs.psychologies.co.uk/channels/79-laughter-lab-with-stand-up-for-women
Photograph: Pål Hansen