'Go at your pace and be you': Jodie Whittaker opens up on being 'annihilated' as the first female Doctor Who
She made history when she became the first woman to play the title role in Doctor Who, but Jodie Whittaker says it's fabulous to be old news already!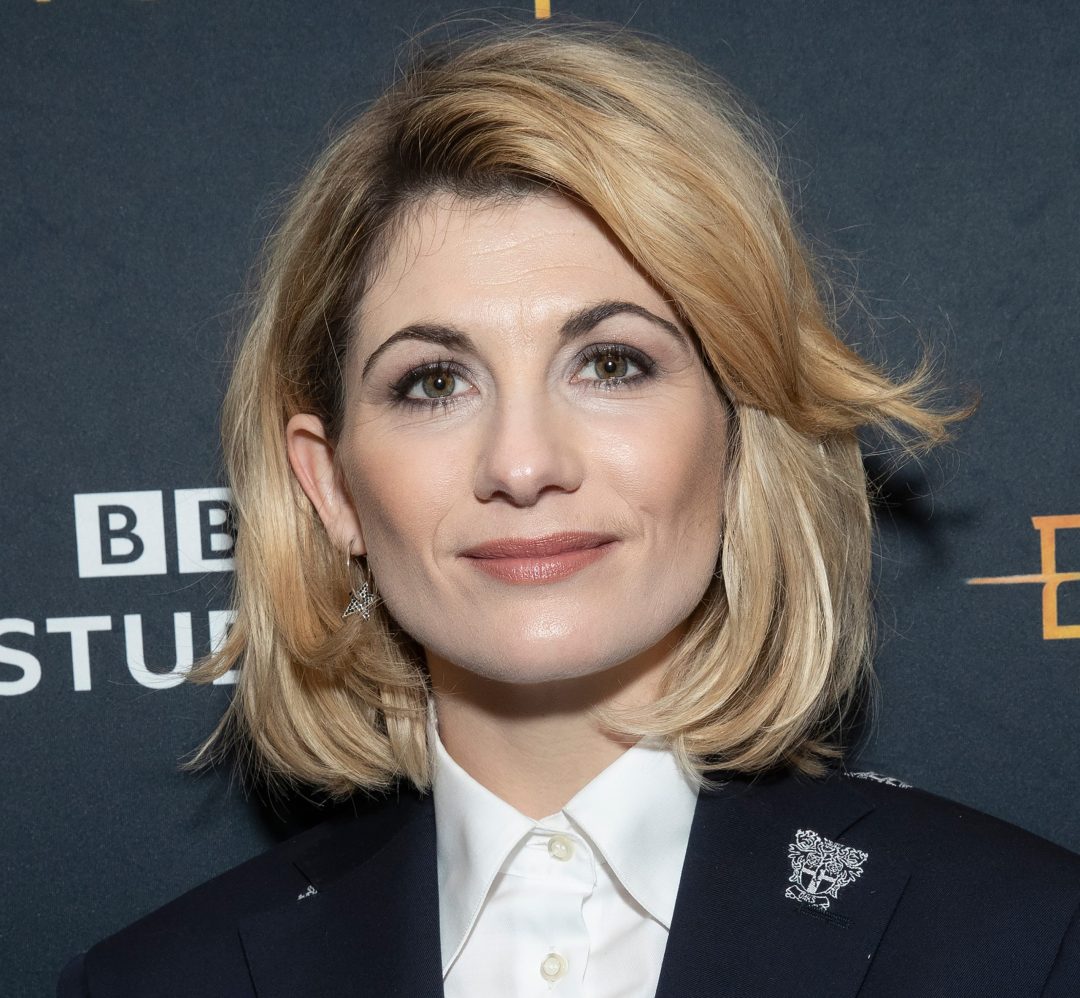 Jodie Whittaker was the first female to play The Doctor in the iconic science fiction TV show 'Doctor Who', a character played by men for 56 years. She appeared in the eleventh series, which premiered in 2018. Whittaker later announced that she would reprise her role into its thirteenth series, which is available on BBC One and BBC iPlayer.
This is an extract from The Female Lead: We Rise By Lifting Others by Edwina Dunn (Impress, £25). You can nominate a UK school, college or university to receive a free copy of the book at society. Sign up here.
I grew up in a village called Skelmanthorpe in Yorkshire. There were only the four of us in my family and we were really close. My ambition as a child was always to be an actress, even before I could articulate it. I'm a 1982 baby, so I was blessed with a decade of incredible cinema that the whole community could enjoy. From the second the kids slid down the waterslide in The Goonies and I realised that was someone's job, I was sold.
I'm not a natural rule breaker in any way, so at school I was always really good. If you told me to do something, I'd do it. I was not an academic kid. I've always been emotionally intelligent, and I've always been encouraged to be adventurous, but my academic achievements weren't anything to write home about. Because I was enthusiastic and always supported, I think I generally had a really happy childhood.
I applied for drama school and got into my first-choice school. I realised that this required a dedication and a level of self-worth and self-awareness that you're not necessarily ready for. I was graduating from drama school in 2005 when two job opportunities came up. I got a job at the Globe theatre, and I got a debut feature. Without those two jobs, I don't think I would be sitting here. I was given a platform in a way that not every person graduating from drama school gets. With those opportunities, it meant that I auditioned and met the right people that led to me being cast as the first female Doctor Who, which is my pinnacle.
It's an absolute pleasure because of what it means emotionally to me and what it meant politically to me. Being cast as the first female Doctor – it's already old news and that's why it's brilliant. I'm already one of two now. [The finale of the twelfth series featured a second female Doctor, played by Jo Martin]. Girls thought they would only get to be in the Tardis with The Doctor, and now we realise we don't have to think like that.
It's really exciting when young people find a role model in a character. Girls and boys absolutely adored The Doctor in whatever form. The Doctor still remained a hero to all but what's brilliant for the girls is that they suddenly had an active role in their role play of being that character.
I don't think that the previous Doctors represented all male actors. If someone took a particular issue to the casting, it was about that actor, whereas with me, I wasn't just Jodie Whittaker playing the part, I was representing actresses and women. If I was annihilated for my interpretation of the role, I could have a really detrimental effect on us in the future and that was a massive amount of pressure.
My teenage self would be delighted that I didn't pursue a backup plan. My mum and dad never encouraged one, but there were a couple of suggestions from other people that maybe wanting to be an actor wasn't necessarily a sensible thing to do. I didn't listen to that, and I had this really great support at home. I had parents who said, 'do it' and don't worry about a backup plan until your first plan doesn't work out. Don't spread your energy. I'm so chuff ed that I listened to that advice.
I would tell my teenage self, 'You're not going to grow out of the anxiety, but you'll get better at dealing with it.' I still feel as stressed and anxious as I did when I was 14, but life has given me coping mechanisms. I'm not flawless but I've got better at it. I've learned to deal with the noise.
The best life advice I've ever received is from my dad, who said, 'If you don't ask, you'll never know', so I've never been embarrassed to say I don't understand. I didn't realise that not everyone is blessed with that kind of confidence.
If I could give any advice, it would be to celebrate you. That sounds like something you might find on the inside of a card, but it's really hard when you don't feel like you fit in. Don't give up. You have a long life, and you go at your pace and be you.
The living woman who inspires me most is my mum. She had me in her early 30s and I was really lucky to be brought up by someone who, without realising it, is incredibly progressive, incredibly nurturing, incredibly loyal and non-judgmental. I realise those are not easy things to achieve as an adult or as a human. Without that, I wouldn't have achieved anything. She takes up no space but is the brightest light in a room for me.
Significant object
I've got a pair of my nephew's pyjamas. Those are my most treasured things because they will forever remind me of him. Some of us are lucky enough to get older, whereas some of us live short but beautiful lives. [Whittaker's nephew, Harry, died in 2014 at the age of three.] Whatever is happening in life, there is a fragility and honour in being alive. We should never take those things for granted.
Photograph: Shutterstock