Gluten-free marmalade loaf with cardamom glaze
Try this great gluten-free cake from Tonia George and Emma and Nicholas Scott, the owners of the Ginger & White café in London, who have just published their first recipe book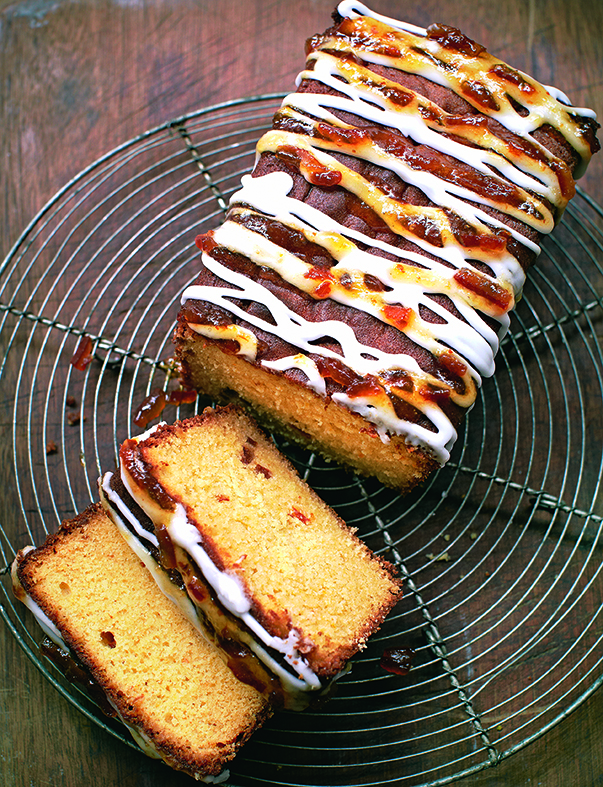 Marmalade has the perfect balance of sweet and tart flavours and, unlike a lot of gluten-free cooking, this cake doesn't have a ground almond in sight, so it's suitable for those with nut allergies, too. A tawny Seville orange marmalade is the best to use
SERVES 9
Ingredients:
175g unsalted butter, softened, plus extra for greasing
120g caster sugar
Finely grated zest of 1 orange
125g tawny Seville orange marmalade
3 free-range eggs, beaten
175g gluten-free self-raising flour
For the glaze:
100g tawny Seville orange marmalade
Juice of 1 orange
Seeds from 6 cardamom pods
For the icing:
150g icing sugar
Orange juice
Method:
1. Preheat the oven to 180˚C/fan 160˚C/gas mark 4. Grease a 900g loaf tin and line the base with non-stick baking paper.
2. To make the glaze, place all the ingredients in a pan and bring to the boil, then set aside the liquid to infuse.
3. Meanwhile, cream the butter and sugar together in a bowl until pale and fluffy. Beat in the orange zest, then the marmalade. Gradually beat in the eggs a little at a time, then fold in the flour.
4. Spoon the mixture into the prepared tin and bake for 40-55 minutes, or until the loaf is pale golden and a skewer inserted into the middle comes out clean. Remove from the oven, allow to cool in the tin for 15 minutes. When cold, lift out using a blunt knife and transfer to a wire rack.
5. Mix the icing sugar with a drop of orange juice – stir quickly until smooth. Add more juice if it's too thick.
6. Using a spoon or a plastic bag that's been snipped at a corner, zigzag the icing over the loaf. Then drizzle with the glaze, and slice to serve.
The Ginger & White Cookbook by Tonia George, Emma Scott & Nicholas Scott is published by Mitchell Beazley and costs £18.99
PHOTOGRAPH: Jenny Zarins