Gifting that shows you care
Show that you care with thoughtful gift boxes and care packages from Friendinabox. Here, its founder, Jane Frame, shares the story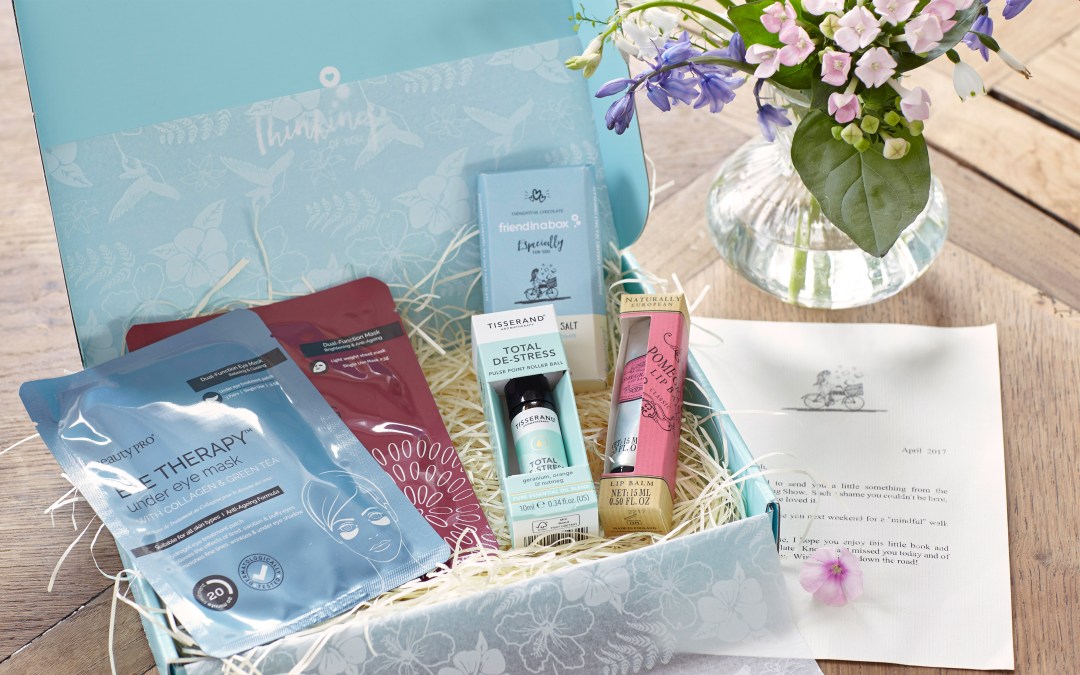 Sponsored article
When you are a long way away from a friend or loved one and they suddenly find themselves in a difficult situation it is not easy to find a way to show you care or provide support from afar. Texting and face-timing are wonderful ways to communicate but finding a way to show you care after the call has ended can be challenging, especially if you don't live around the corner.
Flowers or a traditional "gift" often don't seem appropriate, in particular, because you are nearly always limited to a short message to go with the gift. The more I thought about this, particularly during a period living overseas, where I seemed to repeatedly need to find a way to support friends back at home, it occurred to me that there mostly wasn't a "perfect" gift in these situations. It was actually the words that accompanied the gift that should play centre stage. I have a very precious collection of heartfelt letters from my late Mum, written often at the more difficult moments of my life. Years after those letters were written I take them out and re-read them to provide me with a reminder of the comfort her words gave to me at the time.
When creating Friendinabox it was in my mind that this elusive "gift" would actually be the letter. To accompany the letter, Friendinabox would provide people with a range of thoughtfully curated gift boxes which covered many different occasions (happy ones too), beautifully wrapped and which made an immediate uplifting impact in an eye-catching blue box when they are first glimpsed by their recipient arriving through the letterbox. There is no limit to the length of the letter and many boxes go on their way with multiple pages of stories, memories, mantras, quotes, poems and prayers and heartfelt reminders of self-care and strength, which I am sure will make recipients feel loved and supported.
Never, has finding a way to show we care and provide support from afar been more important than this year when distance between people has taken on a whole new meaning. Not being able to hug and spend time with loved ones has taken a huge toll on us all. We hope that each and every little blue box we have been privileged to send out this year has made a difference to its recipient.
For thoughtful gift ideas, see https://friendinabox.co.uk/