Five small changes for a happier day
Taking just a few minutes each, these are our favourite ideas from the new Neom Happiness Programme, to add some extra positivity to your day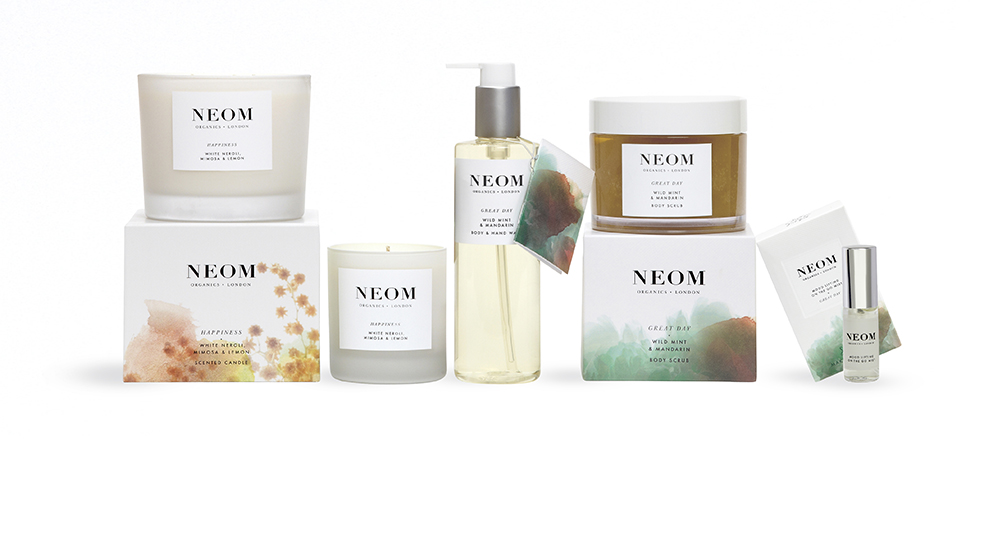 With practical steps to fit around your daily routine, The Neom Happiness Programme guides you through quick and accessible ways to inject happiness into your day. Ellen Tout chose our favourite tips from their 28-day programme.
Set a goal
Set your alarm ten minutes earlier than usual, but don't be tempted to pull the duvet back over your head. Let your eyes adjust to the room and slowly get out of bed. Visualise your day ahead and give yourself one clear goal to achieve in the next eight hours. Write it down and use it to motivate you through the day.
Wake up with yoga
Proven to boost your mood and enhance mindfulness, yoga can help to reduce anxiety and fatigue. The Psychologies team often visit a local yoga studio for some lunchtime relaxation, but even if you only have five minutes to spare, Neom's quick routines are perfect to wake up and energise yourself.
Head outside: 20-minute walk
Whether a gentle walk or a jog, research has shown that being outside for just 20 minutes not only boosts your mood, but also broadens thinking and improves your working memory. The Psychologies team love catching up and recharging with a lunchtime walk across the fields. Your serotonin levels are boosted by being outdoors, so even if you work in a city, grabbing 20 minutes of air could leave you feeling ready for anything.
Get in touch
We all have friends we've been meaning to call for a catch-up, but real conversation gets replaced by a string of social media 'likes' and comments, rather than actual talking. Friendship is vital to happiness and there's no substitute for real conversation. Today, call a friend you haven't spoken to for a while and arrange to meet up. Try sharing a 'walk and talk' to enjoy the fresh air with your friend.
15-minute breathe-easy bath
Studies have found that bathing improves wellness and increases our internal feelings of positivity. Before your bath, remember to clear the room of any clutter and light a candle. Dedicate at least 15 minutes to unwinding and practice deep breathing to help encourage your body to rest.
The Neom Happiness Programme aims to help you feel happier in your day-to-day life. Their collection of daily tips are designed to fit around your routine. Click here to find out more.
Following the month-long programme of happiness tips and advice, 96% of participants felt that the Happiness Programme has improved their overall happiness levels. Why not give it a try?