Find the balance: how to feel healthy and happy
Forget fad diets and pounding the treadmill for hours on end. We asked the top health coaches, nutritionists and fitness trainers for their number-one tip to creating and maintaining a healthy lifestyle and a happy body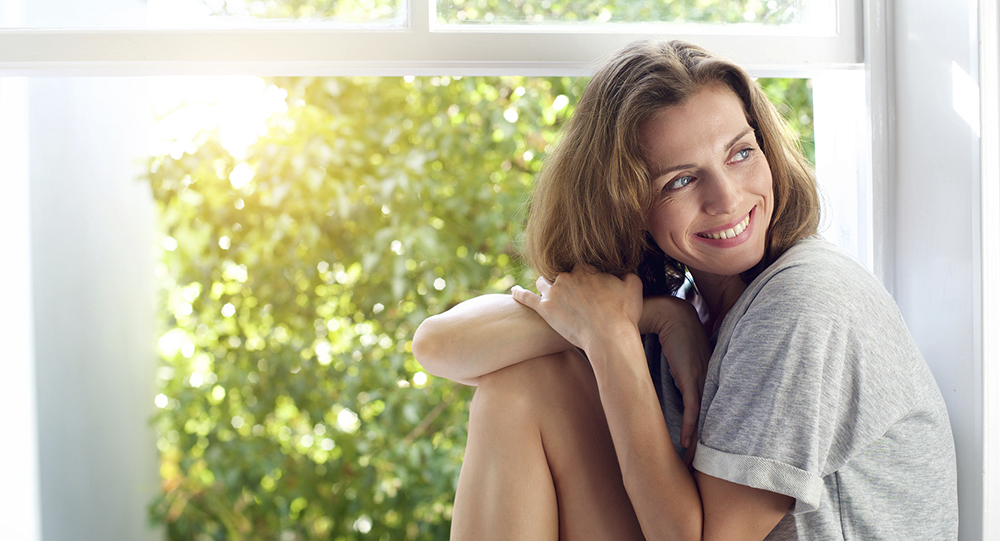 Prep like a boss!
Joe Wicks, body coach and creator of the 90 Day SSS plan
'My ultimate tip for keeping lean and maintaining a healthy lifestyle is to prep like a boss. I know life can get hectic – work, family, friends – but prepping like a boss means preparing your meals in advance, just like you would set aside time to get ready for a meeting, or a night out with friends.
'It doesn't need to take long. Once you've decided to get fit and lean, take time out each week to put in the groundwork so you get the results you want. No matter how much you exercise, you can't out-train a poor diet. It's essential to shop for the right food and plan when you're going to fit in exercise.'
'Lean In 15: The Shape Plan' by Joe Wicks (Bluebird, £16.99) is out now.
Make exercise fun again
Anna Kessel, one of The Independent's 50 most influential women in sport last year and co-founder and chair of the Women in Football organisation
'At what point did sport and exercise become so serious? So regulated? What happened to us, the young girls, who used to climb trees and roll down hills, laughing until our sides burst?
'Why did we stop playing? How did female exercise become such a lonely, punitive road? We need to learn how to have fun with our bodies again.
'Start by grabbing a pair of trainers, heading out the door, and focusing on how strong your legs are carrying you from A to B, or how amazing your arms are powering you across the pool, or the way your shoulder blades accommodate the strangest yoga moves, even if you can't do any of the other poses.
'Take a friend! Take two! Have a chat. Marvel at the treetops, take note of the sky, enjoy the beats coming through your headphones, soak up the endorphins. Make it fun. It doesn't matter how far, how fast, or how flexible. It's just about being there, in the moment.'
'Eat Sweat Play: How Sport Can Change Our Lives' by Anna Kessel (Macmillan, £12.99) is out now.
Make informed food choices on the go
Jackie Lynch, registered nutritional therapist
'If "grab and go" sums up your approach to food when you're out, think protein! Protein is hard to digest and it slows down the release of carbohydrate, sustaining energy levels and helping keep blood sugar balanced, so you don't fall prey to sugar or carb cravings.
'It also plays an important part in the fullness factor by stimulating the satiety response that helps your body recognise when it's full. This means a ham and cheese croissant could be a smarter move than a regular croissant. Keeping a stash of raw almonds or pumpkin seeds in your handbag gives you the flexibility to pair them with porridge or a muesli pot, or a piece of fruit.
'Make sure a lunchtime salad or soup has a dose of protein in the form of fish, eggs, lentils, meat or quinoa, and go for protein-rich dips or spreads, such as houmous or unsweetened nut butter.'
'The Right Bite' by Jackie Lynch (Nourish Books, £6.99) is out now.
Don't forget about your mind
Dr Patricia Macnair, medical doctor, journalist and author
'Daily exercise is the most basic element of keeping healthy, and activity is just as important for our mental health as it is for our physical health.
'Ideally, this would involve about 30 minutes of activity, intense enough to make you feel short of breath, most days of the week. This might be exercising on a cross-trainer, walking, dancing, swimming or playing a racket sport. But variety is important and, two or three times a week, time should be spent on activities such as Pilates that work on posture, balance and flexibility.
'The ability to move your body is fundamental to wellbeing. I see the harmful consequences of loss of muscle power every day among patients. Those who recover quickly from illnesses are the ones who are able to quickly get back to their normal daily activities. Immobility is a disaster and preserving easy movement has to be a health priority. We need a more comprehensive understanding of the importance of activity for body and mind.'
'Change Your Life One Day At A Time: The Ultimate Manual For Living A Long, Healthy And Happy Life' by Dr Ilona Boniwell and Dr Patricia Macnair (Modern Books, £14.99) is out now.
Eat less meat
Dr Michael Greger, physician and New York Times bestselling author
'One of the simplest strategies to achieve a happy, healthy and long life is also one of the least expensive. In the same way that a habit such as smoking cigarettes can speed up ageing, your food habits have the power to delay your ageing process.
'The concept of ageing can be thought of as the oxidation of our bodies, just like rust is the oxidation of metal. The amino acid methionine, which is found in animal-based foods (including meat, fish, poultry, dairy and eggs), is thought to have a pro-oxidant effect (rather than antioxidant), which can lead to DNA mutation, including those that cause breast and ovarian cancer.
By eating less animal-based foods, we can slow the rate of DNA damage. The easiest and most economical way to eat less methionine is to eat a plant-based diet, emphasising vegetables (especially dark, leafy greens), whole grains, legumes, fruit, nuts and seeds. How easy is it? For dinner tonight, sub in a life-extending bean burger in place of an age-promoting beef burger. Voila!'
'How Not To Die' by Dr Michael Greger and Gene Stone (Macmillan, £14.99) is out now.
Stay true to yourself
Matt Roberts, personal trainer
'My number-one tip to creating and maintaining a healthy lifestyle is to remember that you are one of a kind. This means that, although there are lots of important things you can aim to include in a healthy lifestyle, the
balance and mix of what works for you as an individual is going to be exclusive to you.
'With this in mind, you have to spend some time experimenting with different approaches until you find that sweet spot where everything feels great without having to try too hard. There's no point in religiously following the latest celebrity diet or exercise plan if it's not taking you towards your health and fitness goals. Take what works and discard what doesn't.'
Read more advice, recipes and blogs like this on our dedicated #360me wellbeing channel, here.
Photograph: iStock