Exhibition: Soundscapes at The National Gallery
If you fancy a little more than a simple walk through a gallery in your free time, head to the Soundscapes exhibition at The National Gallery where you can "'hear' the paintings and 'see' the sound", writes Tracy Müller-King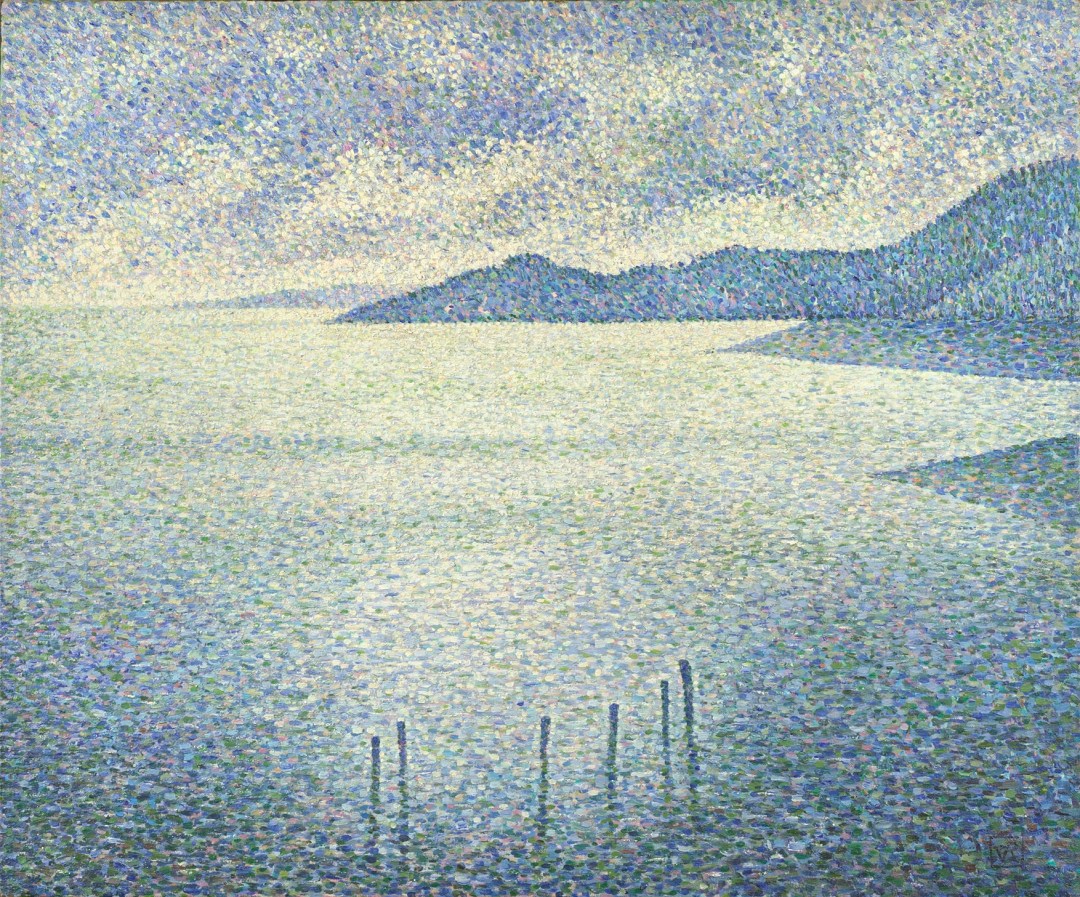 Research* has shown that listening to music and looking at works of art can lift our spirits, making us feel more creative, positive and happy. So, what could be better than combining the two in one immersive experience?
The idea behind the exhibition is to offer a new and innovative way of looking at art, where you can experience the paintings not only visually, but aurally too. To accomplish this, various musicians and sound artists were asked to select a painting from a collection and then compose music or sound that they believed represented the different artworks.
The soundscapes developed for the six paintings have been covered by an eclectic group, including Oscar-winning film composer Gabriel Yared, who created music for Paul Cézanne's Bathers, and DJ Jamie xx, who produced a piece for Théo Van Rysselberghe's Coastal Scene. While the links for some – such as the sounds of nature recorded by Chris Watson (a wildlife recorder) for Akseli Gallen-Kallela's Lake Keitele – is more obvious (and will have you looking for wild ducks hidden in the foliage), the interpretations of sometimes the minutiae of the paintings, really do have you looking at the works on a different level, as you try to marry sight and sounds.
Don't miss the short film at the start of the exhibition, where you can hear what aspects of the paintings inspired the musicians to create their melodies. And, in the case of installation artists Janet Cardiff and George Bures Miller, to build an intriguing three-dimensional replica of the study of Antonello da Messina's Saint Jerome in his Study.
Each painting is viewed in its own soundproof room, while its musical accompaniment plays on a loop. The sound pieces are quite long – expect to hear a range of notes and noises, representing different aspects of the images. While, admittedly, six exhibits does sound a little short, it does mean that you can linger a little longer at each, taking the time to listen to the various pieces (some of which cover a range of time, from sunrise to night-time).
Intrigued, but no time to visit during the workday? Then make the most of the late night Friday openings – you'll avoid the crowds and start the weekend with a fascinating exhibition that'll stimulate your senses too.
Soundscapes at the National Gallery runs until 6 September 2015. To book tickets, visit nationalgallery.org.uk/whats-on/soundscapes
Photograph: Théo van Rysselberghe
Coastal Scene (about 1892)
© The National Gallery, London
*Prof Semir Zeki, 'Beauty is in the brain of the beholder', University College London, PLoS One, 2011. Prof Yuna Ferguson, 'Trying to Be Happier Really Can Work: Two Experimental Studies', University of Missouri, The Journal of Positive Psychology, 2013