Escape to paradise: life on a Greek island
Ever dreamed of chucking in the 9-to-5 to go and live in your favourite holiday destination? Writer Jennifer Barclay did - here, she tells how she let go of the illusion of safety to discover true happiness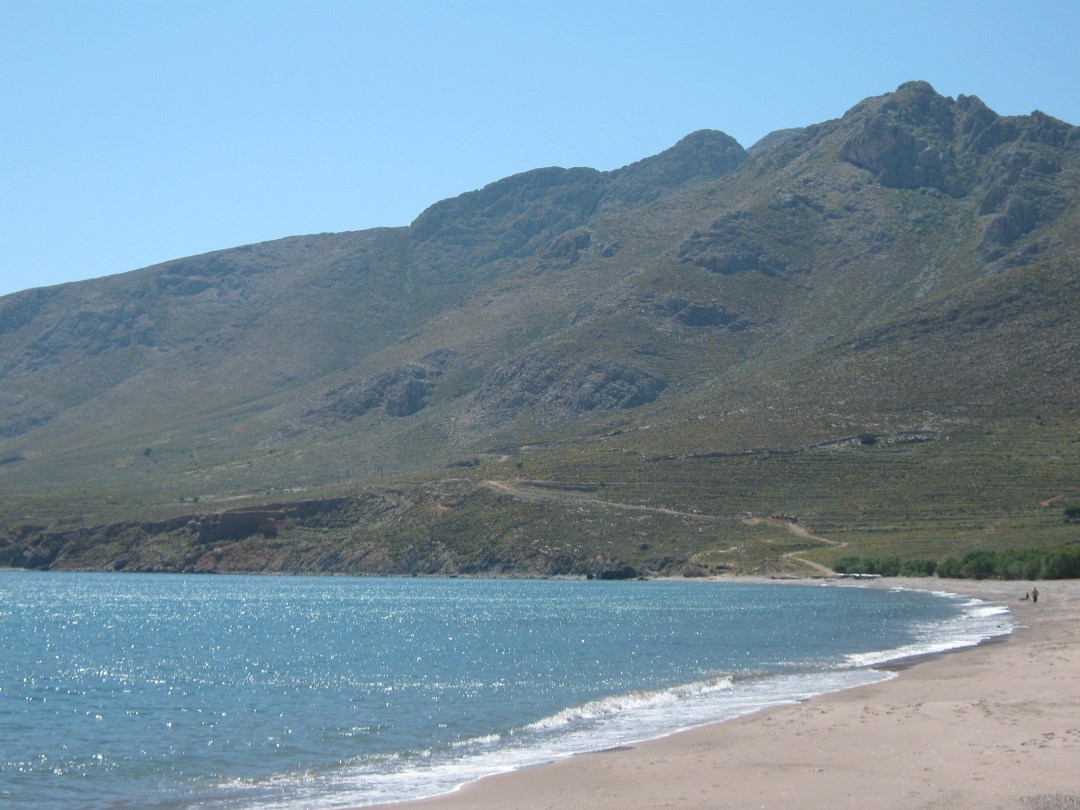 It's another brilliantly sunny morning in Greece, the scenery a vast panorama of contrasting colour: deep blue bay and tiny white chapel and rocky cliffs, green olive groves and pine trees. With sheer slopes falling steeply away on either side, our battered truck climbs the narrow, rough track on the way to town from the island place I now call home.
I suddenly think about risks that pay off, and how most people prefer the safety of something they're used to. In the year before my 40th birthday, I felt safe. After living in other countries I'd returned to England, worked in a steady job for several years and finally had a pension and a mortgage and a boyfriend. Then, instead of whisking me off to Spain for my birthday as he'd hinted, my boyfriend left me.
Knocked for six, I realised I'd fallen into a trap of relying on someone else to make me feel secure and happy. Looking back, I see I'd been handed an opportunity: to ask myself what I wanted next from life. I started by choosing to give myself three things that would immediately make me happier: a reduced working week with more time for writing; a break from full-on relationships; and a month alone on a Greek island.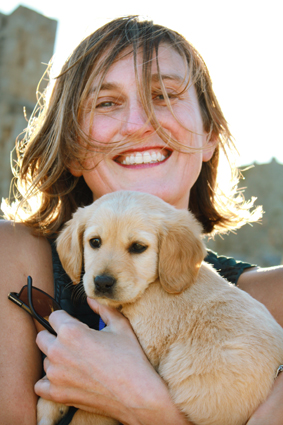 I'd been coming to Greece since I was 12 on family holidays. I'd escaped the impossible search for a job after university by coming to Greece to teach English, then a summer in a Santorini hotel looking at that wonderful view. I'd left to start a career, but kept being drawn back to the Greek islands. During that month alone on the tiny island of Tilos, joy came back into my life as I swam in the sea every day, walked alone in hills that smelled of baking herbs, ate simple food, watched eagles and goats and fish and made new friends.
The fresh air and empty places made me feel alive. I loved being in a place without vandalism or crime, where I was more likely to hear music than the negativity of the news and the silliness of celebrity culture. Why keep it to just a few weeks a year? So much of my job as an editorial and rights director of a publishing company was done online using email. And so, for half of that month, without telling anyone outside the company, I worked from a tiny Greek island. When I needed a break, I went for a swim or a walk.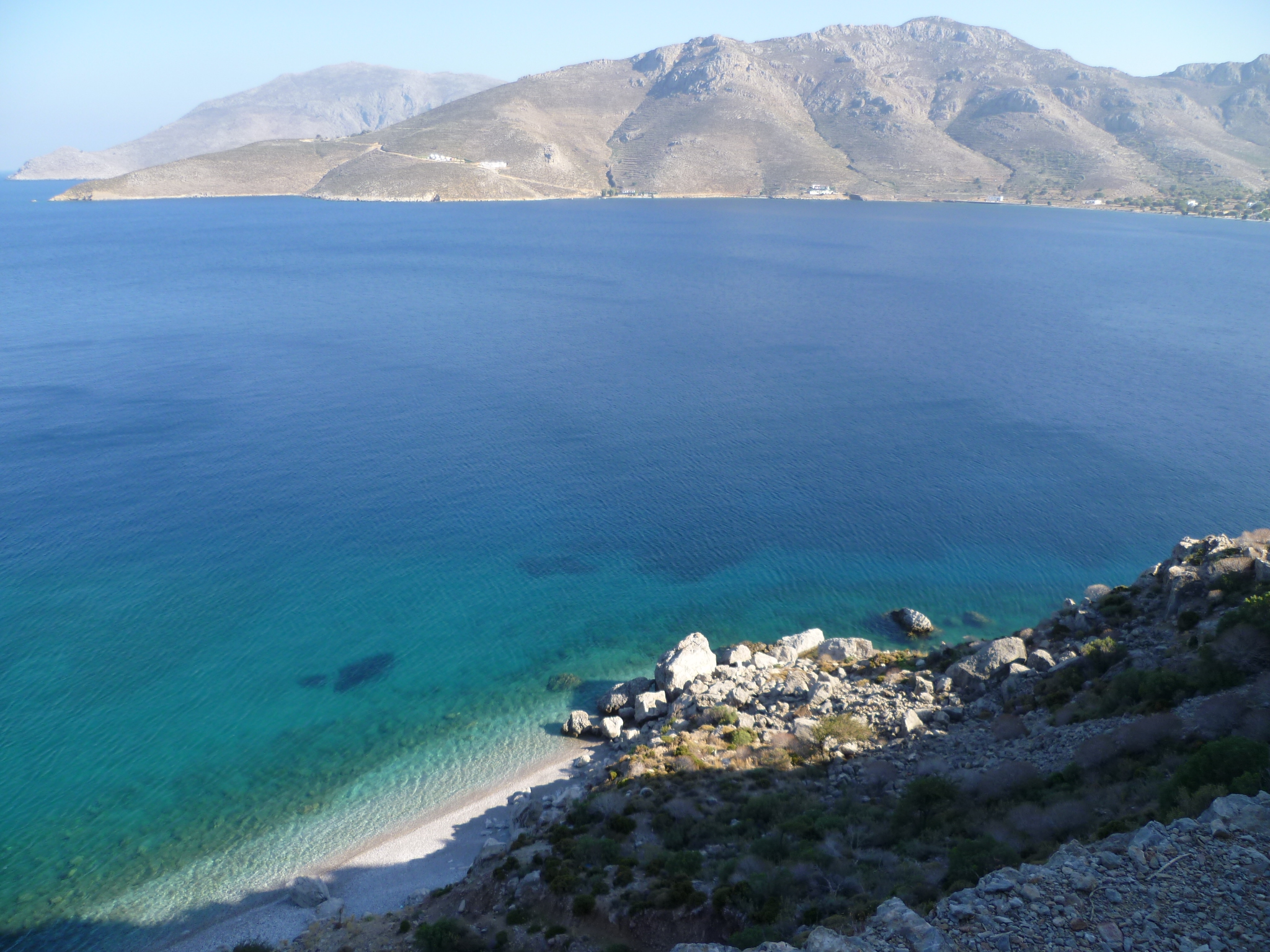 To do this long-term, I'd have to give up my position and take on a lesser role, but I'd also be giving up a lot of pressure to focus on the creative side. Less money, more honey… Here's the rub, though. Once I got back into routine, the nagging thought returned that I should save up and achieve a bit more. Even though another all-consuming publishing job in a city didn't seem the best direction for me, I'm cautious when it comes to money and I didn't want to give up my career entirely – just make a sideways shift.
I was tempted to wait, to pave the way. Then a friend died far too young, reminding me life's too short to put off what you want to do. In the meantime, I met a man who seemed to want everything I did, and was wealthy enough to remove much of the financial risk. He made an offer on a house on the island. So I quit my job, and thankfully, my boss offered me a part-time contract to work long-distance. I found tenants to cover the mortgage for my flat. My friends and family were supportive of the move, since they knew how much it meant to me; my parents always encouraged me and my brother to do what makes us happy.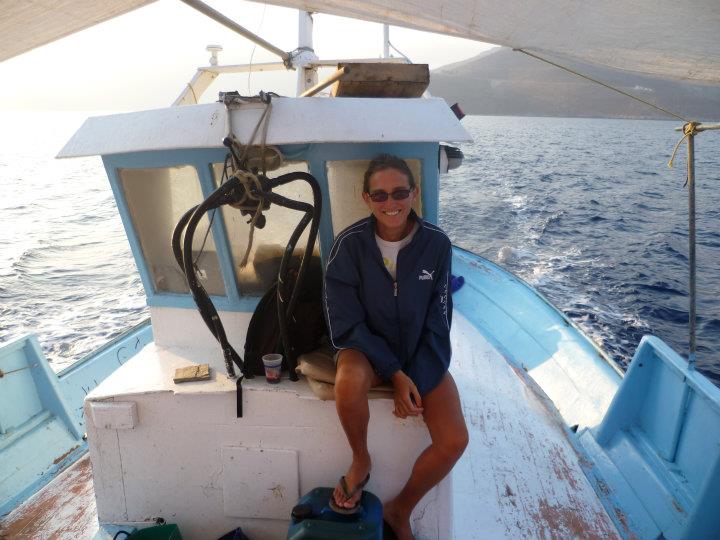 The few naysayers didn't see the appeal of the lifestyle I craved, but I was confident knowing I was doing what I'd dreamed of for a very long time. Some people said I was brave, but I'd had a fairly adventurous life already and if the move didn't work out, I could simply go back. I've worked for years with ordinary people who have done extraordinary things, like rowing the Indian Ocean or canoeing the Congo, and written books about it. Moving to Greece was child's play by comparison.
In the last few months before Matt and I were set to move to Tilos, I took control of booking flights and shipping. He hadn't managed to buy the villa yet, so I rented a little house that I could afford on my own. Perhaps I sensed that something might go wrong. In fact, at the 11th hour I was dealt a devastating blow by Matt – that he'd been lying to me. I left the UK a week later, and moved alone into the house at the Honey Factory.
My loved ones worried about me, because that illusion of safety – the man, the house – was gone. But at once I knew that coming here alone was the right thing after all. I could start my new life as I wanted it. I began writing my blog, An Octopus in my Ouzo, to show people that I was more than OK – I'd finally come home. The family who lived next door was warm and supportive; everyone was welcoming.
My intention was to do my UK-based work in a lovely place, and if I could boost the Greek economy with a few euros, so much the better. I found myself drawn into island life more and more, though – falling for a local fisherman, teaching English to the children, helping in a beach café in the summer, learning Greek dance and improving my language skills. I loved the freedom of making the most of every day, working from early morning then taking a long lunch break for a swim or walk.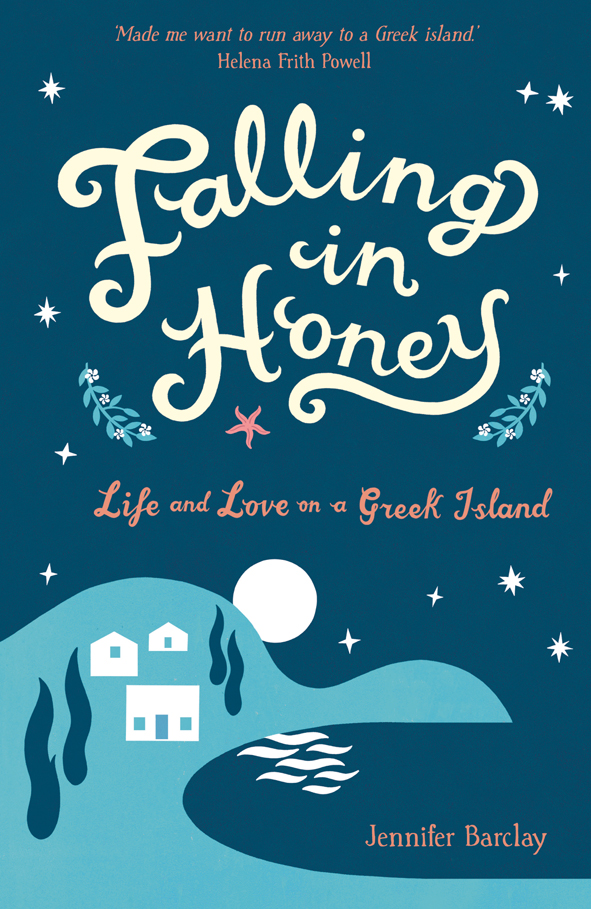 I finished writing Falling in Honey and it was published in several countries. I wrote articles and another book about island life, An Octopus in my Ouzo. Eventually, it was time to give up the safety of that contract with my old company, take a risk and set up my own editing service and literary agency, invest in greater freedom and the future that was right for me. And it feels amazing.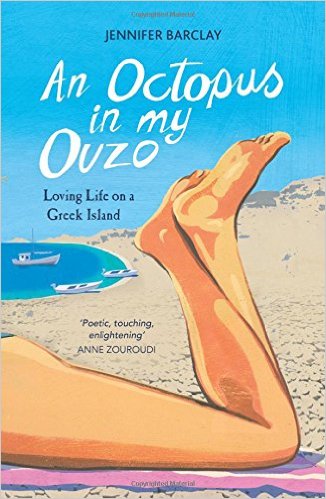 That month alone in Greece changed my life forever. It was only an illusion of safety that I had in my more conventional life in the UK. That break-up was a wonderful thing, I think, as I plunge into the clear water of the bay once again under a perfect blue sky… It led me to break the rules and really live.
Jennifer Barclay is the author of Falling in Honey: Life and Love on a Greek Island (Summersdale, £8.99) and An Octopus in my Ouzo: Loving Life on a Greek Island (Summersdale, £8.99) and writes a blog, www.octopus-in-my-ouzo.blogspot.com. Having lived on Tilos for five years, she is spending the summer in North Karpathos, dividing her time between the traditional village of Olympos and the beach at Ayios (Saint) Minas.