Easter chocolate cake recipe
Chocolate eggs are all very well, but this praline chocolate cake recipe takes our Easter favourite to a new level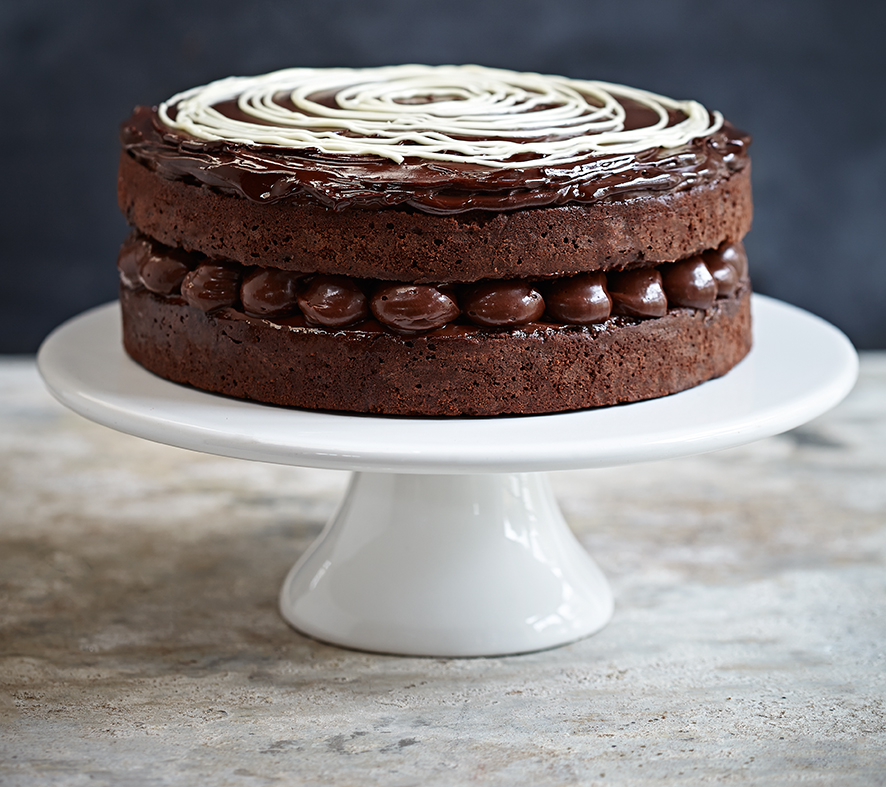 Dizzy Praline Cake
This hazelnut chocolate cake is inspired by Hotel Choclat's Dizzy Praline chocolate, a firm favourite ever since the first Hotel Chocolat store opened 10 years ago. This recipe uses ground hazelnuts combined with dark chocolate to recreate the smooth and seductive taste of praline.
Cocoa Factor: High | Origin: Hotel Chocolat House Blend (70 – 75% cocoa content)
Serves 4
Ingredients:
185g dark chocolate, broken into pieces
6 large eggs, separated
185g ground hazelnuts
115g caster sugar
To fill and decorate:
150g Hotel Chocolat Chocolate Spread or a good quality chocolate spread
100g dark chocolate, broken into pieces
100ml whipping cream, broken into pieces
50g white chocolate
Method:
1. Preheat the oven to 180°C/gas mark 4. Grease 2 x 18 cm round cake tins and line with baking parchment.
2. Melt the dark chocolate for the cake in a bowl set over a pan of simmering water, stirring occasionally, for 2 minutes. Make sure the bottom of the bowl doesn't actually touch the hot water. Alternatively, melt the chocolate in a microwave, stirring every 10 seconds or so to ensure the chocolate does not burn.
3. Using an electric mixer, beat the egg whites until they form soft peaks. Carefully fold the ground hazelnuts into the egg whites. In a separate bowl, beat the egg yolks and sugar until thick and pale, then mix in the melted chocolate. Add the egg white mixture to the chocolate mixture and fold gently to combine.
4. Divide the batter equally between the prepared tins and bake in the centre of the oven for 20 minutes, or until the top is firm to the touch. Allow the cakes to cool completely in their tins before turning them out.
5. Sandwich the cakes together with the chocolate spread. To make it a showstopper, pipe on the spread for a beaded edge and smooth it over the middle. Melt the dark chocolate for the topping, as above, then quickly beat in the cream using a whisk, until smooth and glossy. Spread over the top of the cake. Melt the white chocolate in the same way as the dark chocolate, making sure it isn't hotter than 30˚C, and then pipe a swirl of the melted white chocolate on the top of the cake. Leave to set before serving.
From Hotel Chocolat A New Way of Cooking With Chocolate (Headline, £20) is out now
Photograph: Nassima Rothacker