Dress with confidence
Introducing colour to your wardrobe can help change how you feel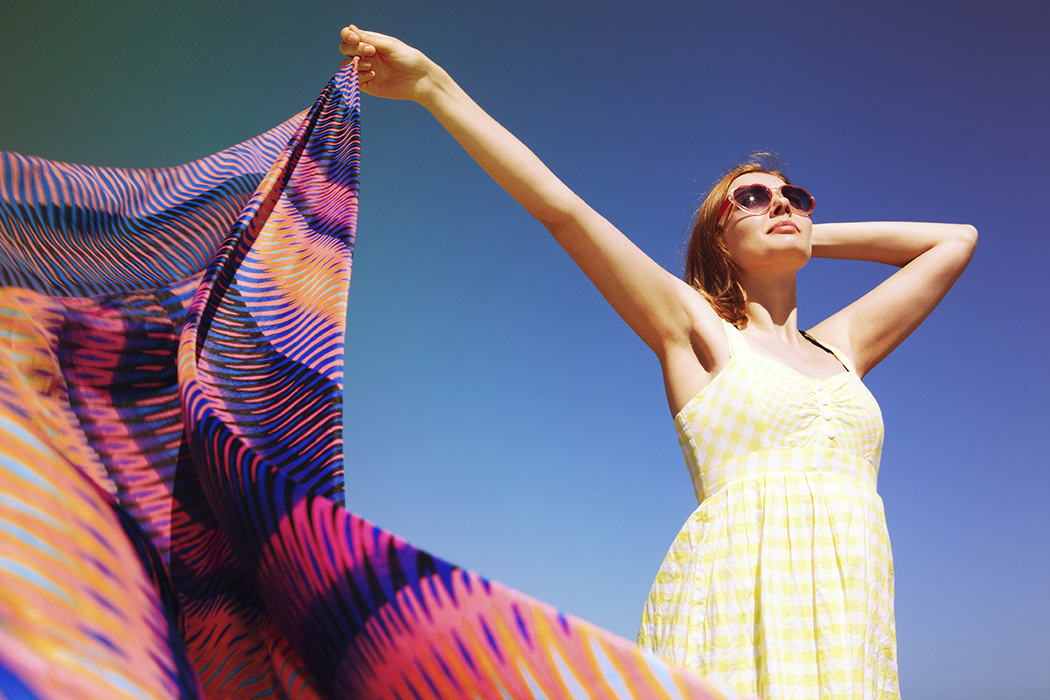 A recent poll by body-confidence brand Dove revealed that, although two-thirds of UK women say that wearing a colourful dress makes them feel happier and more confident compared to when they wear a black one, they are still opting for dark clothing. Sunny days are the perfect time of year to ease yourself into colour. Here, Dove's official confidence coach, Natalie Thomas, shares how each colour could make you feel.
1. Yellow is a bright and vibrant colour which can make you feel happy and cheerful. A yellow notebook or journal can help with focusing on a goal, retaining information or decision-making.
2. Red is a bold colour that motivates and inspires you to take action. Red is great to place on a vision board if you need energy to tackle your goals. Red can also be used if you need a confidence-boost.
3. Orange is an energetic colour which is useful when maintaining a positive outlook on life. Orange helps with social communication, so bring your orange clipboard if you need enthusiasm when presenting an idea to others.
4. Purple is a creative colour which is good for inspiration. Purple helps to get your creative juices flowing, so the next time you are brainstorming, be sure to use a purple pen.
5. Pink is a soothing colour which evokes calm feelings and is also great for stress-relief. Pink can be used for reassurance and to rebalance emotional distress so order pink flowers for the office when you have deadlines.
The Dove LCD campaign celebrates Dove Invisible Dry deodorant, a range of deodorants proven to leave no white marks on a remarkable 100 colours. Dove Invisible Dry allows you to embrace confidence-boosting colourful clothing every day without the worry of unwanted deodorant marks, giving your summer wardrobe a new-found freedom.
Photograph: Istock