Discovering Costa Rica's magical wellness and wildlife
Ellen Tout explores beautiful Costa Rica and discovers the precious role nature plays in the culture, positivity and future of 'pura vida'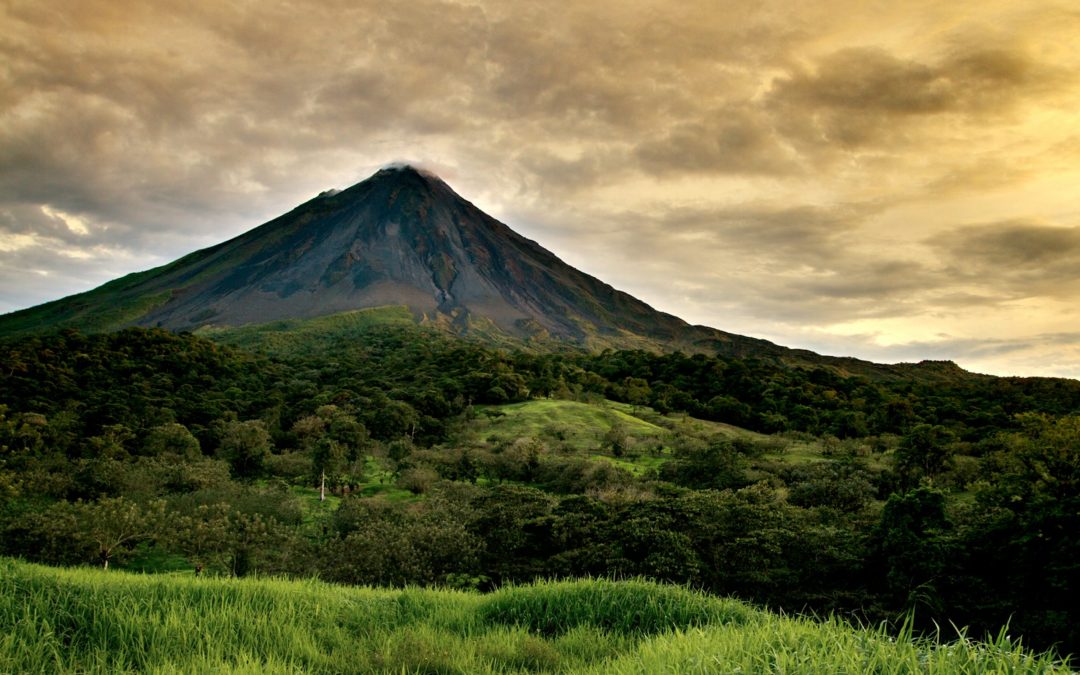 Arriving at San José airport in Costa Rica, the border security officer looks at my passport and frowns. 'Why aren't you smiling in the photo?' he demands. I try to explain that we're not allowed, but he's having none of it. 'Smile more,' he says, 'pura vida!' This positivity flows throughout my trip here. Statistically one of the happiest countries on the planet, and a world-leader in conservation – Costa Rica doesn't just talk about change, it puts it into action and quietly gets on with it. I experience this at a grassroots level for the next 10 days.
Simply translated, their national greeting of 'pura vida' means 'simple life' or 'pure life' – but it's more than just a saying, it's a value. By 2021, the country aims to be totally renewable, and recycling and local, organic eating is intuitively embedded into their culture. My guide, Luis Diego, explains that hotels here are rated by green leaves, rather than just stars. It seems to me to be this connection with nature and community that drives the country's happiness levels.
First, I explore the capital of San José – rich with art deco architecture and greenery. The city is surrounded by mountains and within a few minutes' drive you are winding through the lush valleys and coffee plantations. Everyone I meet seems positive and warm, wearing a smile on their face. Perhaps the coffee has something to do with it!
That evening, I experience the area's natural hot springs at EcoTermales Fortuna, heated by the underground magma of the Arenal Volcano. A series of pools of varying temperatures, enclosed in the forest, the water is high in minerals and said to manifest a positive energy, as well as helping to relieve stress, fatigue and skin conditions. Visiting at night is magical. I float on my back in the warm water, listening to the birds singing and swooping around me. Above, I can see the silhouettes of trees and large palm leaves glowing against the stars and moonlight. It's beautiful. I also experience the calming power of Costa Rica's hot springs at the impressive Tabacon Thermal Resort and Spa.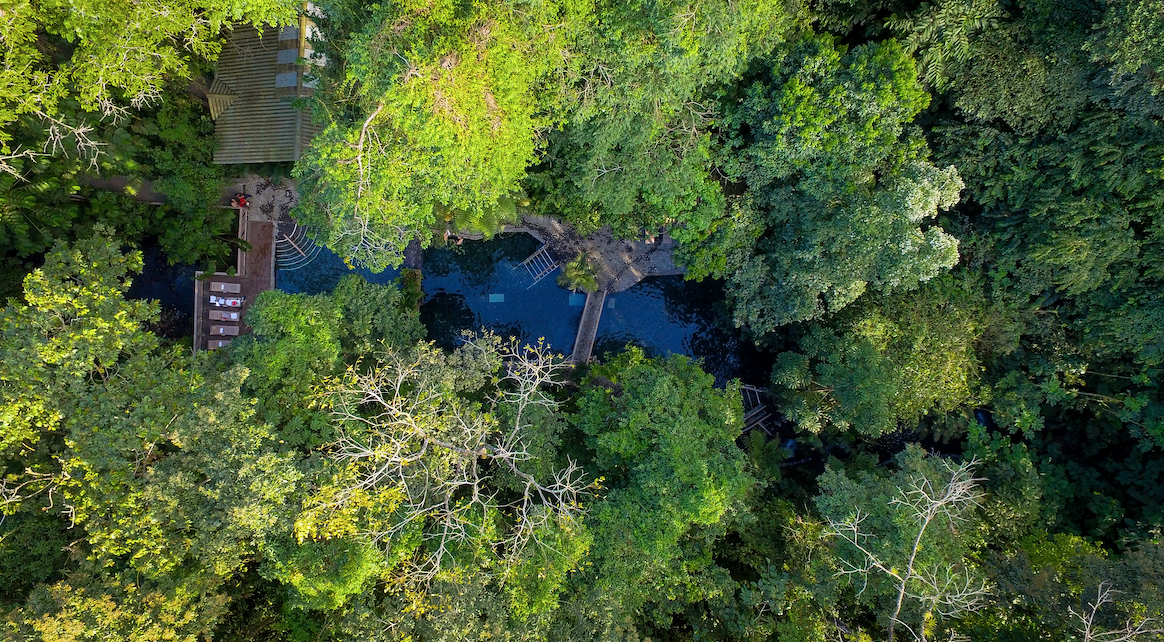 The next day, I get closer to the source of the springs' heat in a hike around Arenal Volcano National Park – home to Costa Rica's historically most active volcano. Owing to its dramatic scenery, many movies have been filmed here. We hike through the former lava fields, where new life is springing up in the form of flowers and ferns. Our trail passes through contrasting and beautiful landscapes, from forest tracks to rocky scrambles. After an hour, we reach the viewpoint for the iconic volcano, towering above the Lake Arenal. Butterflies dance around us and, high above, vultures swoop. It's beautiful and completely unspoiled. My guide says he remembers hearing stories about the volcano as a child – that it is a sacred place and has energy lines connected with Egypt's pyramids. Hiking back to the base, I can feel that energy around us. By chance, we choose a different, longer track and find ourselves greeted by a family of wild boar, happily snuffling away at the ground and playing.
I'm interested how Costa Rica has reached this point, prioritising nature and the planet – politically and at a human level. The country has the greatest diversity of plants in the world, with close to one quarter of its landmass being dedicated to protected areas like Arenal. Diego explains that, although the ethos of 'pura vida' can't really be defined, it is deeply connected to nature and values showing it gratitude and respect. As someone who's passionate about this, seeing it put into action is humbling.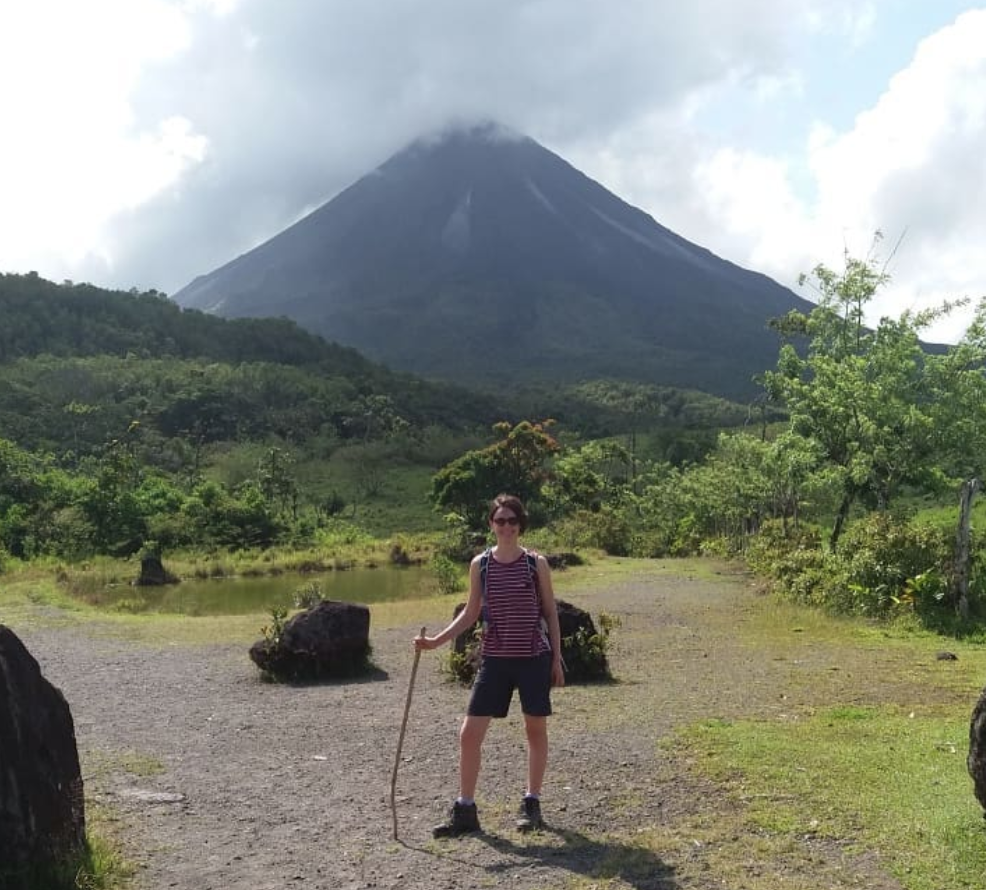 Sustainable tourism is one part of this. At various hotels, I'm asked to plant a tree in their grounds before checking into my room. It's a lovely experience and a way to leave a positive print after your holiday. 'Farm to table' experiences also help you to connect with nature and local people. I visit Biosfera, where natural, organic skincare is produced, and the Finca Educativa Don Juan, an organic farm with a sustainable agriculture model, where I'm shown how food can be grown and produced with as little environmental impact as possible. I collect salad and vegetables for our lunch and try the juiciest Costa Rican pineapple, as well as masses of vibrant herbs and plants I've never even seen before. I eat a delicious lunch grown on the farm and learn how they make the most of nature's gifts. Projects like this exist across the country and learning more about the local people's connection between nature and happiness makes me want to move here permanently!
A highlight of my trip – and one of the most incredible things I've experienced – takes place on the coast near Nosara. The Ostional Wildlife Reserve is a stretch of shoreline, created to protect the nesting beaches of the Olive Ridley sea turtle. It is one of the most important areas in the world for the nesting of these sea turtles. I've always dreamed of volunteering somewhere like this and witnessing these amazing creatures.
I meet my guide at night and move in silent darkness across the beach. The area is free of light pollution to encourage the turtles' natural behaviour. We walk for half an hour and I begin to doubt if we will see anything. Then, a researcher whispers over the radio that a large female has been spotted. As quickly as possible, we tiptoe down the beach – and there she is. Over the next twenty minutes she instinctively digs a small hole, crafting it perfectly with her legs, before resting over it to lay her eggs, carefully burying them and slowly returning to the sea. She's spectacular and it's moving to witnessing this intimate ritual. Female sea turtles will come back to the same beach where they themselves hatched to leave their eggs – this is just one of these creatures' mysteries. Volunteers work every night to monitor and safeguard the turtles, and to prevent unauthorised access to their breeding grounds.
The coast of Costa Rica is also home to the Nicoya Peninsula – one of the world's five 'Blue Zones' where people statistically live the longest. Keen to better understand this, I visit the indigenous reserve of Matambú to learn about the Chorotega culture. The peninsula, named after an ancient Chorotega chief, has one of the highest percentages of centenarians in the world. A family welcome me into their home to explain how they try to preserve their traditional way of living. The people here rely on the land for food, medicine and clay to produce the pottery they sell, following the 3,000-year-old lifestyle of their ancestors. The land here is protected and their culture centres around respecting nature, eating seasonally and living naturally. It's fascinating and something we can all learn so much from. Before I leave, the family serve me a delicious meal of homegrown rice, beans and vegetables, known as a 'casado' – literally meaning 'husband' because wives typically made it for their partner.
The Blue Zone may be a small pocket community now, but I notice how their values are shared across the country. Many of the hotels here offer yoga classes, eco-friendly options and natural, healthy food. At the Harmony Hotel on the peninsula, in particular, I enjoy wonderful yoga classes set amongst the restorative trees with monkeys swinging around us and birds singing. And after 10 days, I've fallen in love with this beautiful country – the way nature weaves its way into their culture, the infectious positivity of the people, and the unspoiled, lush landscapes.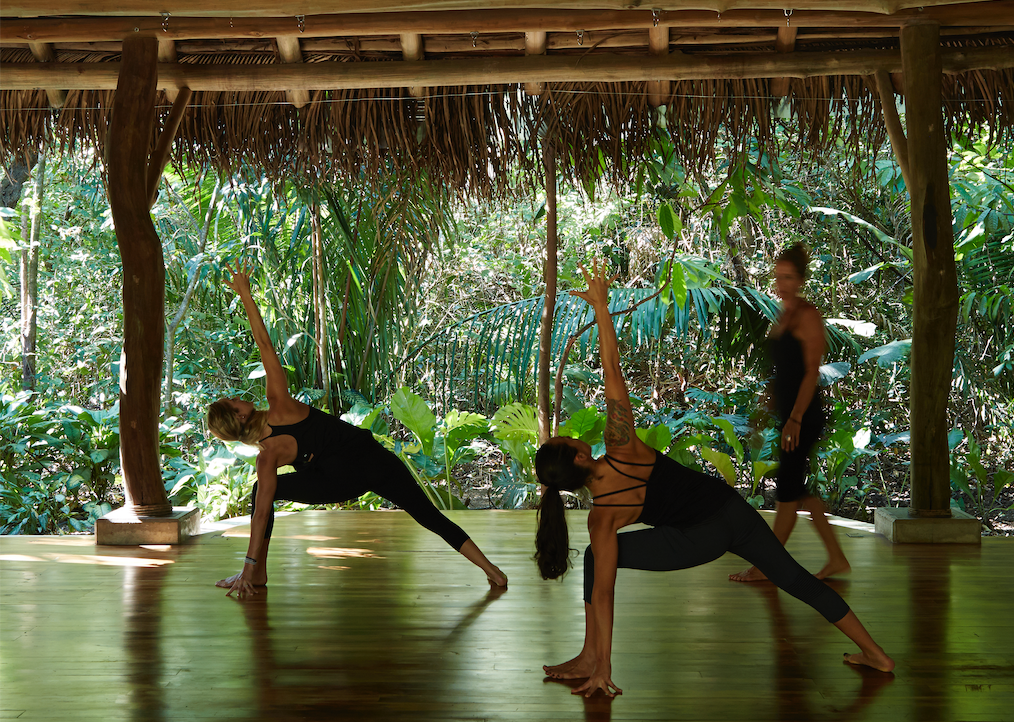 My trip ends with another magical experience – the bioluminescent waters at Curú Wildlife Refuge. Home to white-faced monkeys, howler monkeys, spider monkeys and scarlet macaws, this hidden spot is also known for its rather special algae. It's raining when I arrive but as the sun sets, we take a small boat out into the sea. I can't help but feel nervous; around me is completely dark when the captain says to dip my arm into the water. I gingerly plunge a hand in and feel like I've stepped into a Disney film! With each movement of my fingers, glitter is created. It looks like thousands of tiny stars are shimmering and gliding in the water. This light is emitted by the algae's reaction to movement. The weather has calmed, and I'm told it's safe to swim. Leaping into the sea in darkness feels scary but I'm aware I might not get the opportunity again, and the captain explains that it's safe. As I enter, my state goes from fear to complete joy. It's dream-like – remain still and the water is dark and ominous, but each time I twirl an arm or splash a leg sparkles radiate and twirl, glistening into the distance. It's like I'm dancing with nature, and I'm completely enchanted.
Plan your trip with the Costa Rican Tourism Board, visitcostarica.com.