Darcey Bussell on resilience, dedication and coping with criticism
Retired ballerina Dame Darcey Bussell talks about her love of dance and the key to a happy life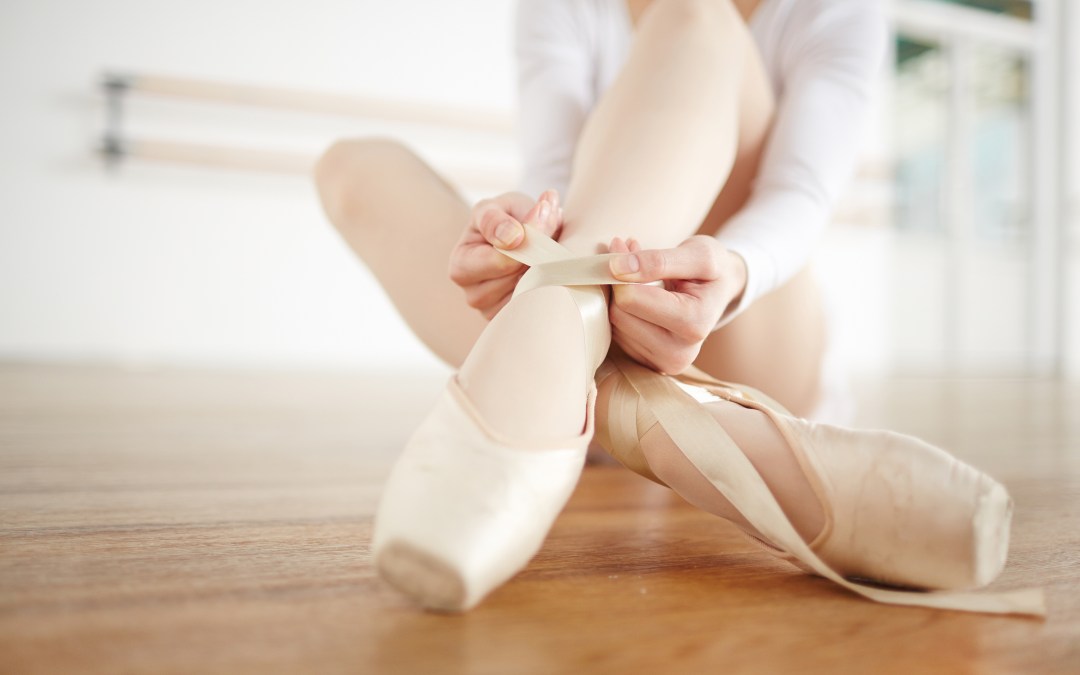 3 minute read
Interview: Danielle Woodward
I'm turning 50 next year and I feel fine about it. I have always embraced whatever life has thrown at me; it's the only way to survive. In the past, dancers weren't meant to have an interesting career after they retired, and I feel incredibly lucky that I've had the opportunity to diversify. I want to make people aware that just because you've studied one profession to the extreme, there is no reason why you can't use your experience in another role.
Dance, and the perception of it, is changing, and my book, Evolved, is a celebration of creativity; it's about finding an easy transition from that wonderful art into a more commercial world and using it in a good light. I worked with photographers and artists and realised that it was a way to bring dance to different audiences. A lot of hard work goes into making something look so beautiful, whether it's a dance performance or beautiful photography, which is why I believe these art forms have survived.
People think living a disciplined life is restrictive, but it's not; it's empowering. You live a regimented life as a ballet dancer, but you're constantly creative, because it affects how you express your emotions when you're dancing. The boundaries are to do with the technique and how connected to the music you are. Although I grumbled about the rules at the time, looking back, I realise how valuable they were; they helped me to focus and be resilient.
Training as a ballerina taught me to use criticism constructively; if the teachers weren't giving you criticism, it meant they didn't think you had potential. The criticism helped you take a step in the right direction. My family were very supportive; my mum always encouraged me to pick myself up and keep going. Also, I realised that I had to make this work – there was no option to quit, as I had nothing else to fall back on. And I was very stubborn, which helped! I believe that you should never move on until you've made the most of something, whatever it is.
It is a gruelling life, so you have to love it. My mum knew I had to be on stage, but ballet came quite late for me; I was 13 when I was sure I wanted to make a career of it. The drive to succeed has to come from you – someone else can't be pushing you into it because, in the end, it's you who has to do all the hard work and perform.
My training helps me deal with negativity now and also, when I had my children, I realised I wanted to be strong for them. Motherhood did make me feel more emotional and sensitive, but something about having kids empowers you to say, 'Hang on, I'm not going to let them down. I'm not going to let them feel vulnerable just because I do.'
Being made principal ballerina at The Royal Ballet was a massive turning point; and at 20, I was the youngest principal they had at the time. As dancers, you are always looking ahead to the next step, and with each progression, you learn so much. Even though I was made principal young and was told I'd burn out quickly, my feet were firmly on the ground with all the years of training, so that wasn't going to happen.
I'm passionate about getting dance fitness into state schools; accessible to all. It helps kids become socially active, and I'd love dance fitness to be a regular part of PE lessons. Dance shouldn't be seen as a highly skilled art, or an extra-curricular club. I also think children should be doing a mandatory four PE lessons a week. It's important that we learn balance in life. It's not about extreme fitness or dieting; it's about keeping our bodies and minds healthy and happy on a regular basis.
I feel honoured to be involved in Strictly; it's an amazingly positive show with a great message – about the enjoyment of dance. It's like being part of a West End dance company, putting on a great show every Saturday night. It's fun to work with the other judges, too; we are all there to do our jobs well and maintain the integrity of being a judge but, of course, it's an entertainment show and it's live, which adds to the excitement!
Darcey Bussell: Evolved (Hardie Grant, £30) is out now. See Darcey on Strictly Come Dancing on Saturday evenings on BBC1 and follow her on Twitter @DarceyOfficial
Image: Getty