Cliff camping: what's it like to spend the night on a cliff portaledge?
Ellen Tout tries camping on the edge of a cliff in the Wye Valley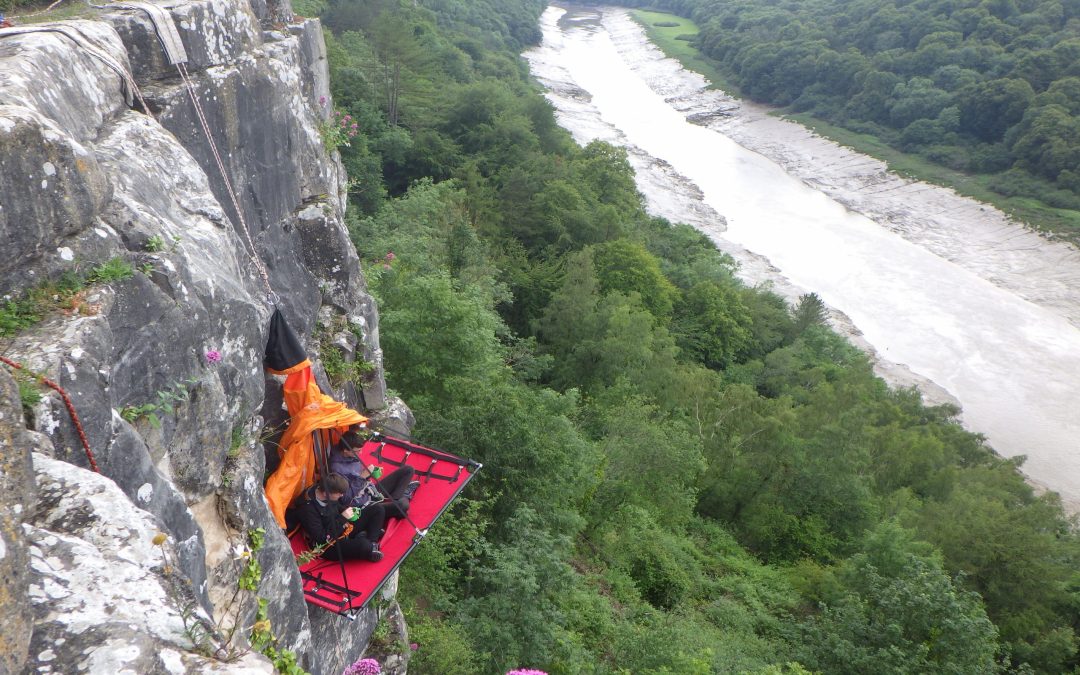 As I teeter on the edge of the cliff – the River Wye far below me – the realisation of what the night ahead holds hits me. I'm about to set up camp on a portaledge, a hanging tent used by climbers spending multiple days and nights summiting a cliff or mountain.
First, our guide Kevin Roet, an experienced mountaineer and climber, leads us on a short hike through the scenic Wye Valley, an Area of Outstanding Natural Beauty on the border between England and Wales. When we reach our base atop the old Woodcroft Quarry, we're already wet and muddy, but the view is incredible. The river meanders through the valley and birds nest in the cliffs around us.
Slowly, the mist lifts and it's time to try abseiling. Kevin is patient and reassures me that scaling the cliff will help me overcome my worries about the night. My technique leaves much to be desired – I start on my bum and as I shuffle over the edge my legs shake so much that I struggle to straighten them! Kevin reminds me to breathe deeply, and it helps; I gradually trust the ropes and abseil down into the valley.
Next, it's time to brave the portaledge. It hangs a few metres from the top, so Kevin lowers me down and attaches me to the safety rope. Once I convince myself that it really is safe to let go of the edges, I'm surprised by how peaceful it is. I listen to the birds darting around me, watch a deer drinking in the river below and, with nothing but the view to occupy my mind, it's very calming.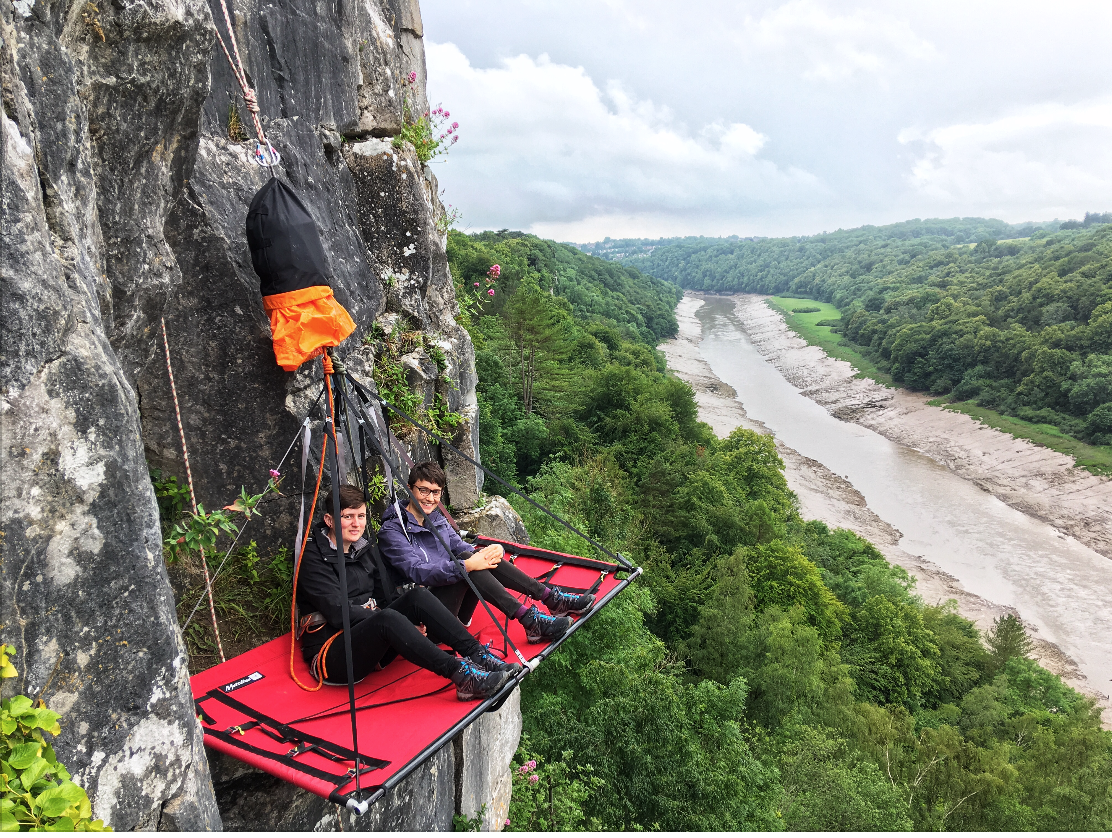 My girlfriend joins me on the portaledge – it rocks a little with two and is cosy. Here, we chat for a while and share soup, salad and hot chocolate, cooked on a camping stove and lowered down to us by Kevin. We sit here for a few hours, soaking up the landscape and watching the changing scene of river, forest, fields of sheep and clouds.
As the sun sets over the valley, Kevin climbs down with our sleeping bags. He'll be sleeping at the top of the cliff. He reassures us that if we need anything in the night, we shouldn't hesitate to call him. Lying with my harness on, nestled in my sleeping bag, I feel safer than I had expected. It's warm and the dark clouds and stars above us are beautiful.
For a while, I drift in and out of slumber (for some reason dreaming that I'm falling from a cliff!) But when strong wind shakes us from our sleep, we can't settle and decide to retreat to the clifftop. We call Kevin and our ever-patient guide helps us to, very ungracefully, climb a rope ladder to the top.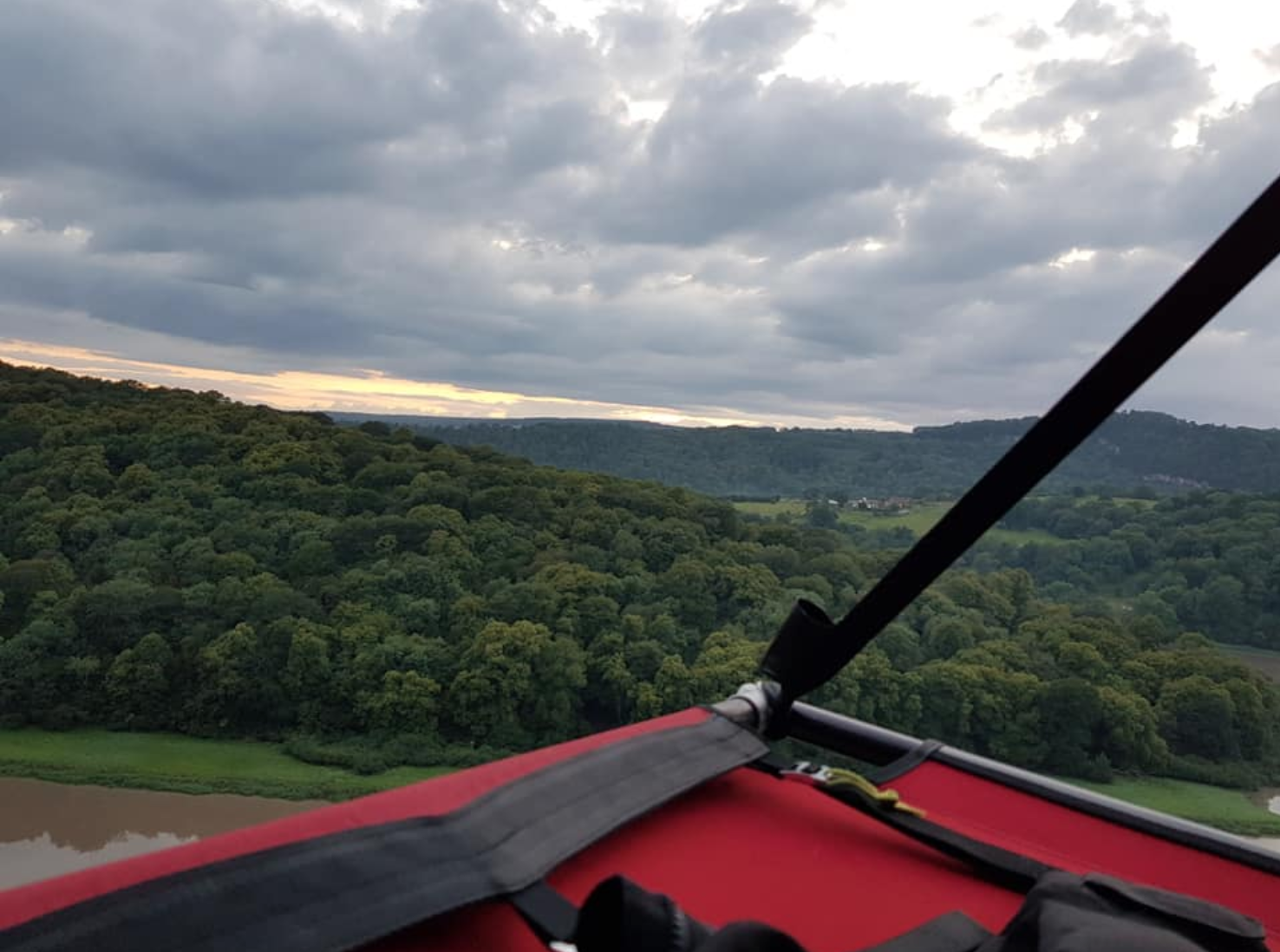 It's so quiet at the top and, after setting up a makeshift bed on the limestone, we camp alfresco with just our sleeping bags cocooned around us. As my eyes begin to close, I wonder at the beautiful constellations above me and feel sure I spot a shooting star.
The following morning, Kevin wakes us with steaming mugs of tea and toast cooked over the camping stove. It's a bright day and I wake feeling refreshed. Although we didn't spend the entire night on the portaledge, it's been an amazing experience and one I would definitely recommend to anyone with a brave streak and a love of the outdoors.
Ellen's adventure starts from £225pp. See wilderness-now.com for details and for more about Kevin see riseandsummit.co.uk.
Photos: Kevin Roet and Nadia Davies.