Chicken paprika with colcannon mash
Here's a hot and spicy recipe to comfort you in chilly January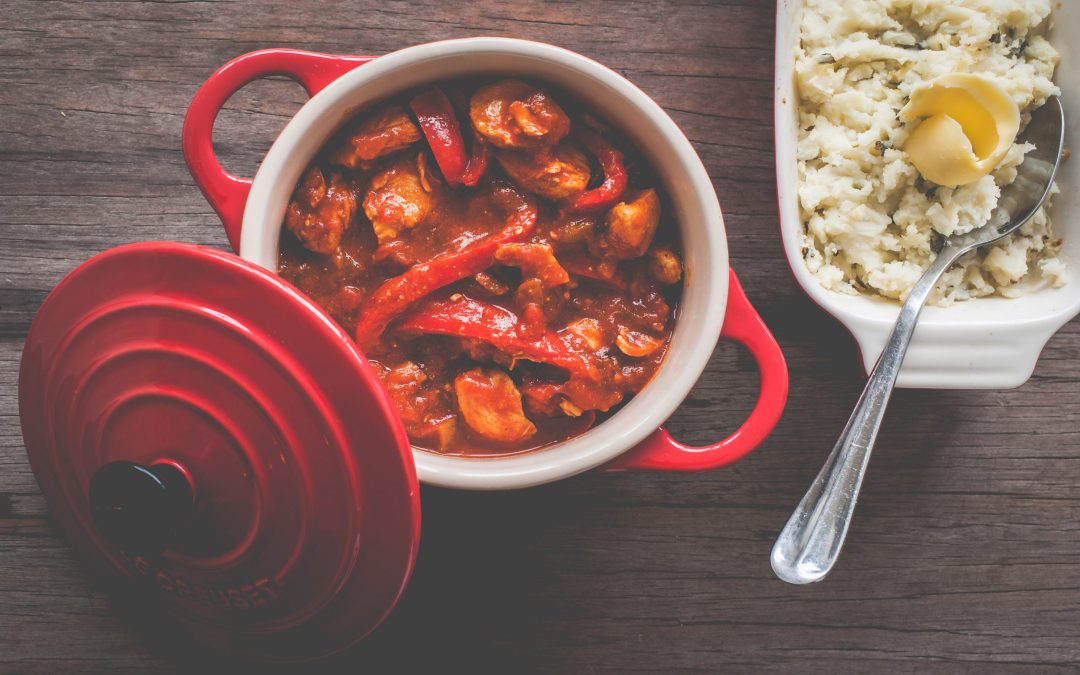 Whip up a mid-week feast with this simple supper from Mash Direct. Easy to prepare, and full of comforting, homely ingredients and flavours – try this hot and spicy chicken paprika with colcannon mash recipe.
This one-pot dish is a warming stew that pairs beautifully with a creamy colcannon.
Ingredients
2 packets (400g) of Mash Direct colcannon
1 large chicken, jointed (or use two large chicken legs and two breasts, halved)
Salt
2 tbsp (15-30ml) of olive oil
Butter
1 onion
2-3 cloves of garlic
1 tbsp sweet paprika
1 tbsp hot paprika
1 tbsp flour
1/2 pint (285ml) chicken stock
3 tbsp chopped parsley
2 red peppers
4 large tomatoes
8fl oz (250ml) sour cream
Method
1. Rub the chicken in the salt, then fry in a large pan and remove after a few minutes.
2. Using the same pan, add in the chopped onion and garlic and let it simmer for about five minutes. Then add the sweet and hot paprika along with the flour, and stir until combined – taking care not to burn.
3. Add the stock and stir. Return the chicken pieces to the pan, adding more stock if the mixture seems too dry.
4. Add half of the chopped parsley and bring to the boil. Add the chopped red pepper strips, reduce the heat and simmer for ten minutes.
5. Sprinkle over the remaining parsley and serve with Mash Direct Colcannon Mash to complete the meal.
Check out more tasty and comforting recipes in our food section.