Chanterelle, kale & avocado salad
Get some nutritious mushrooms into your diet with this simple salad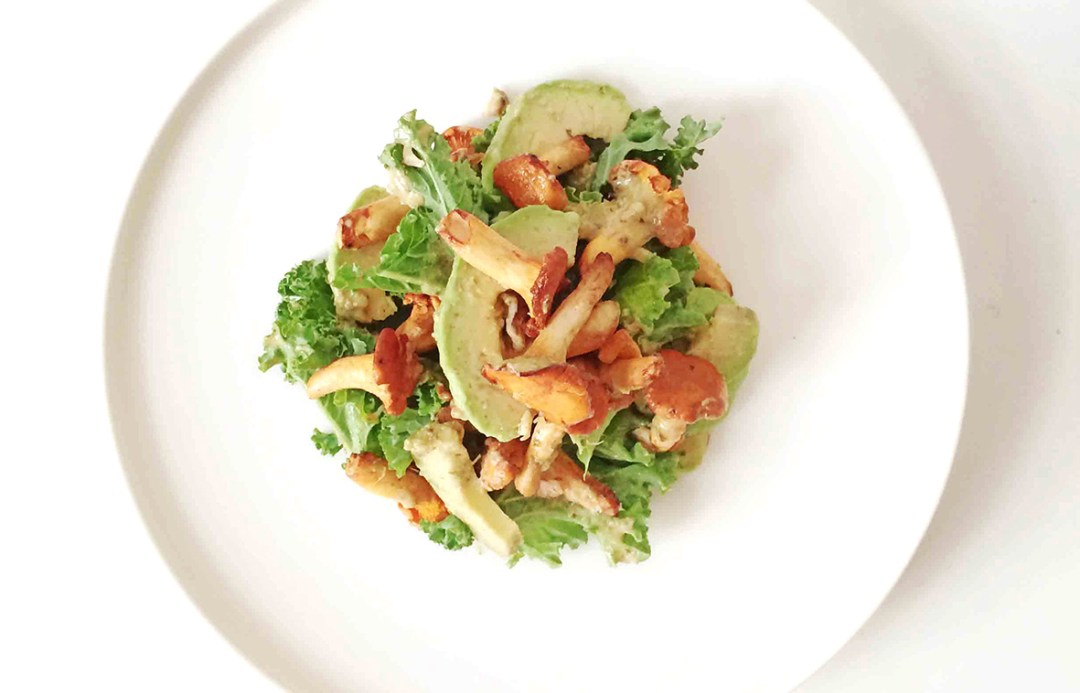 Serves 2
Ingredients:
Approx 6 large leaves of curly kale
1 avocado
8 walnuts
½ tsp mustard powder
2tsp tahini
Juice ½ lemon
2 tbsp water
A pinch of Himalayan salt
2 cups of chanterelle mushrooms
½ tbsp ghee (or organic unsalted butter)
Method:
1. Wash and dry the kale, removing as much water as possible. Slice the leaves away from the stem and roughly chop. Put in a bowl.
2. Peel and take out the stone from the avocado and cut into horizontal slices. Add to the kale. Crush the walnuts and add those.
3. Whisk the mustard powder, tahini, lemon, water and salt in a small bowl to make the dressing, and set aside.
4. Next, trim the mushrooms. In a pan, lightly heat the ghee or butter and sauté the mushrooms for around 5 mins.
5. Add the mushrooms to the bowl and toss the ingredients. Mix the dressing through. Divide between two plates and serve.