Can a detox retreat work for you?
Alex Fisher is amazed at the difference a week can make as she removes herself from her normal routine and takes to Northumberland to change the habits of a life time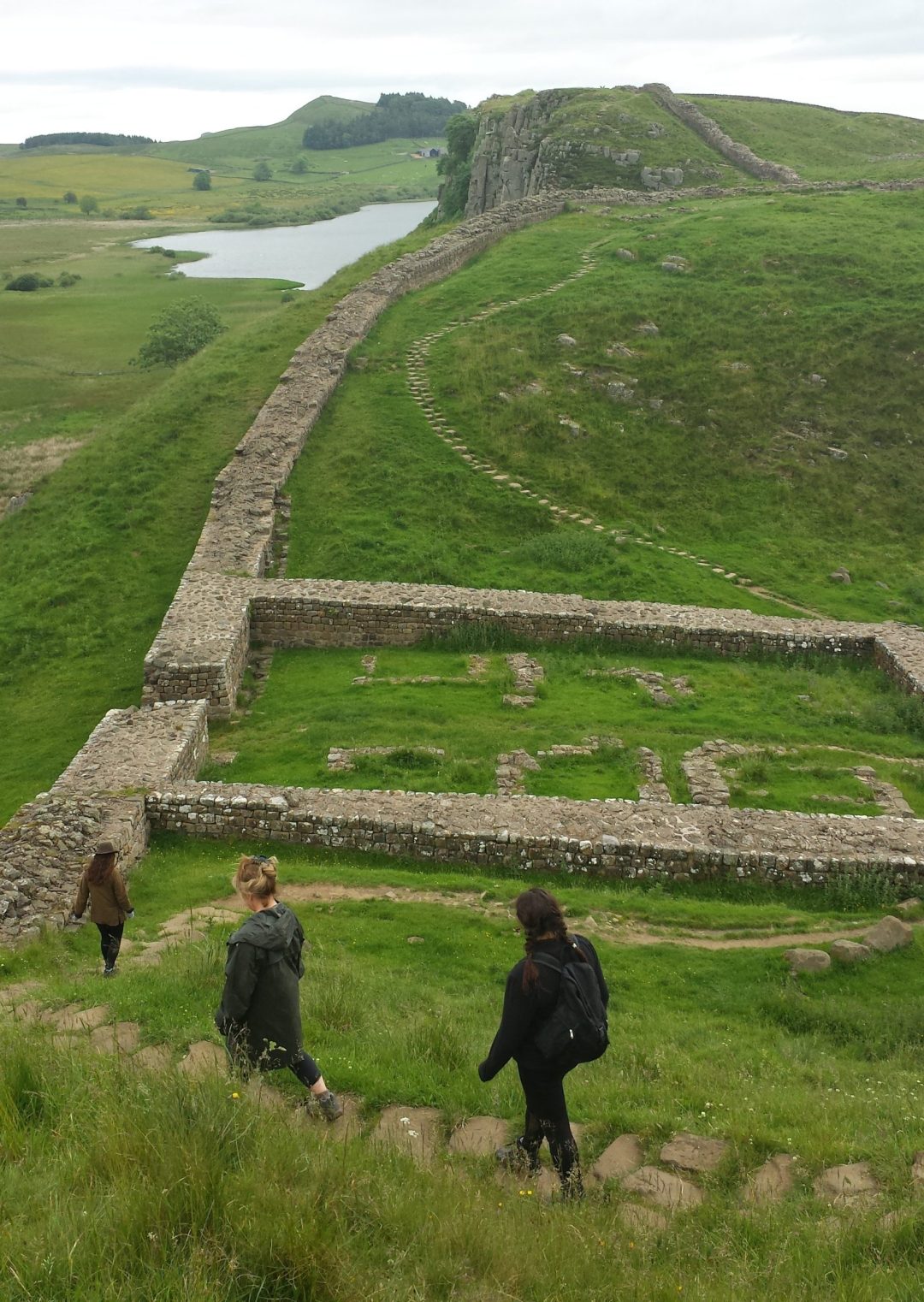 TIME FOR YOURSELF
It's hard to change habits when you are running your normal life and trying to balance work, family and friends, so when I was invited to detox/de-stress with Northumbria Retreats I jumped at the chance. However, I really had no idea what I was letting myself in for.
Recently founded by London PR guru Bianca Bonomi, the aim of the retreats are not just to increase fitness and lose weight, but to make permanent changes to the participants diet and lifestyle.
A HEALTHIER LIFESTYLE
When I arrived I was greeted with a fresh kale and pear juice, and the retreat regime was explained to me. We would rise at 7am, start the day with warm water and lemon, and then walk a few miles across fields to an outdoor fitness class. After walking back, we would have a fresh juice, and attend a yoga class, and/or go for a long walk through the countryside. A lunch of salad would follow, with more water, then in the afternoon we would be whisked off to the spa for massage (hooray!) returning in the evening for vegetable soup and a talk on subjects such as mediation and positive thinking. There would be no coffee, no tea, no meat or fish or dairy produce and strictly no alcohol! This certainly wasn't the diet I was following at home, but I was keen to give it a go.
STICKING TO THE RULES
Gruelling, would be how I would describe the first two days. My legs ached from the exercise, my head ached from the caffeine withdrawal and I craved toast and honey. Bianca kindly allowed me a few extra nuts and blueberries when I was genuinely hungry, but apart from that we all stuck to the rules. As the retreat is set in the middle of the countryside, without a shop or pub in sight, it was easy for her to keep her eyes on the participants, who may well have strayed otherwise.
WHAT KEPT US GOING?
Humour certainly helped. In addition, the surrounding countryside was so stunning that our stomps became a joy. Whether we strode by the sun-dappled river, stopping for a quick dip, or climbed Hadrian's Wall, taking in the breath-taking views at the brow of a hill, we returned home feeling invigorated and inspired. Yoga sessions, as with the exercise classes, were held outside, and the natural surroundings always buoyed my spirits. Then there was the spa… The absolute joy of the massage after the exercise of the day was the reward I needed to keep going (okay, they also had a jar of nuts in the spa, which I confess, we raided… sorry Bianca) and the huge comfy bed and luxurious surroundings of Beltingham House ensured I didn't feel too deprived!
BY THE END OF THE WEEK
Not only had I lost over half a stone, but I was also fitter: more toned, more energetic and feeling more positive. The caffeine withdrawal headaches had passed and I found I craved nuts and berries, not toast and or a big glass of wine! I wanted to start the day with hot water, and coffee just didn't appeal any more. By isolating myself, and taking myself away from my normal life, I was able to crack habits that I just hadn't managed to shake for years.
BUT DID IT LAST?
Two months later and I haven't put the weight back on, I rarely drink coffee, instead I start every day with warm water and lemon, and my fruit and vegetable intake has doubled. Ok, I still have a glass of cava or two, and I need to make more time for fitness, but I feel I have made real, and permanent, improvements and am well on my way to the healthier lifestyle I am striving to achieve. I am amazed at what you can achieve in one week, with the right support.
The next retreat takes place from 21-28 September, for more information go to northumbriaretreats.co.uk