Breaking bad habits
Why is it so hard to make positive changes, even when we know they could actually save our lives? We need to value our existence first, says David Servan-Schreiber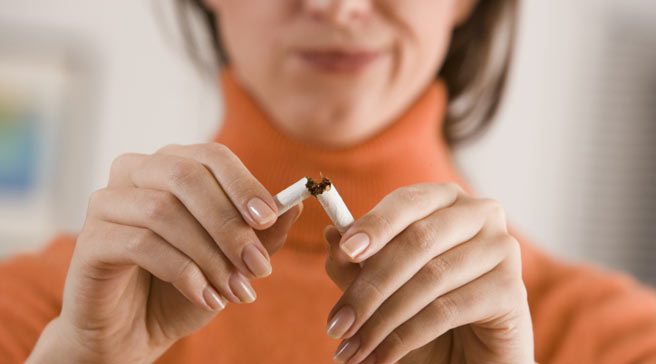 We all have bad habits, but changing our ways is difficult. Yet we're convinced that if we really had to, we would find the resolve we need. Martin, a lawyer, had already had a second coronary bypass at 50. His arteries were so clogged that a third bypass was not an option. He had to stop smoking, change his diet and exercise regularly, or he had very little chance of survival.
Still, he couldn't bring himself to change, to 'stick to his resolutions'.
And what about you, would you be able to? Really?
The odds are against you, nine to one: a majority of the people who have undergone a bypass still have not made major changes to their habits two years later. These are educated Westerners, in full possession of the necessary information. It is we who refuse to change, even when it's a matter of life or death.
Unlocking our emotions
The key is in our emotions: the changes we undertake must be such that they make us feel more alive. We have to find more pleasure in changing than in not changing. For Martin, the decisive step was to reconnect with his children with the help of his family doctor.
Dean Ornish is a cardiologist with the University of California. He has shown that heart diseases can be cured with support groups promoting meditation, emotional awareness, diet, exercise and giving up smoking. In his book 'Love and Survival', he sums up Martin's discovery perfectly: 'The best motivation to change is not the fear of dying but the joy of living!'
A clinical professor of psychiatry, David Servan-Schreiber co-founded and directed a centre for integrative medicine at the University of Pittsburgh, in the USA. He is the author of 'Healing Without Freud or Prozac' (Rodale Press).