Beauty sleep? I wish…
Try these treats for tired-looking skin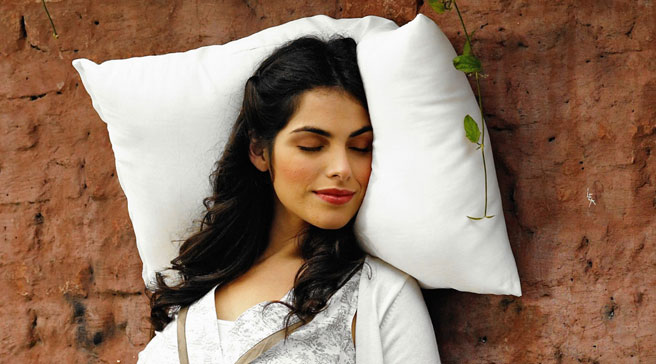 I'm tired of feeling tired. It seems as though my body is wading through waist-height treacle while my mind lags a few yards behind. I make a trip to the GP and watch his eyes glaze over while I detail the vagaries of my exhaustion. I imagine he wants to thwack my notes on the desk and say, 'You're tired? Join the club, we're all tired.'
Instead, he smiles pleasantly and ticks multiple boxes on a blood test slip before printing off a fact sheet on anaemia.
Feeling tired is one thing but looking perpetually below par is another. It's the most common beauty complaint I hear followed closely by, 'what will make me look healthier, more alive, more awake?' I've always maintained that cosmetics aren't essential to life but if you look in the mirror and your appearance makes you feel dreary inside make-up and ungents can but help.
At a meeting with a PR colleague we lament our toddler-sons' waking habits — both are up with the lark. 'I'll send you something for that,' she says. Sadly, it's not a guarantee in writing he won't wake at precisely 5.30am for infinity but it is something that will apparently help my face (and by proxy my mood) deal with the fallout.
What arrives in the post, Yves Saint Laurent TOP SECRETS Beauty Sleep Restoring Skincare Palette, £42, is something of a revelation. The cream, thick and unctuous, melts onto the skin like an intensive treatment delivering that well-moisturised, dewy glow that women with healthy, expensive-looking complexions have. The lip balm also qualifies as the best I've ever tried (and I've tried a few), extremely hydrating and with a flattering, subtle plumping effect.
Best still, it's all housed in a portable compact you can carry in your handbag. I wouldn't say I am completely restored but revived? Definitely.
TIRED SKIN TREATS
• Liz Earle Cleanse & Polish Hot Cloth Cleanser Starter Kit, £13 Cossets tired complexions with an ultra-creamy natural formula laced with energising eucalyptus oil. Elevates an everyday ablution into a pleasurable ritual.
• Maybelline Dream Satin Liquid Foundation, £7.99 A weightless, easy-to-apply foundation that delivers a smoother, softer, more radiant complexion yet is barely detectable on the skin. Exceptional performance, reasonably priced.
• Pixi Energy Blush in Naturally Sunny, £14 A duo palette comprising of a tawny pink blush and tonally paired highlighter. The perfect pick-me-up for tired, sallow skin.
• Benefit BADgal Plum Eye Intensifying Mascara, £15.50 Don't be put off by the jumbo-sized wand. This mascara has a brilliant lash-lengthening and thickening formula, but the real surprise is how well the deep plum shade brightens exhausted eyes.
• JK Jemma Kidd Mannequin Skin Complexion Enhancer, £14 Wear on bare skin or mix with foundation for a sheen that instantly makes your complexion appear brighter and healthier. Alternatively, apply to brow bones, cheek bones and down the bridge of your nose for a lifted, wide-awake effect.
More inspiration:
Read 5 ways to feel more balanced, every day by Eminé Ali Rushton on LifeLabs