Beauty from within
Supplement your looks from the inside out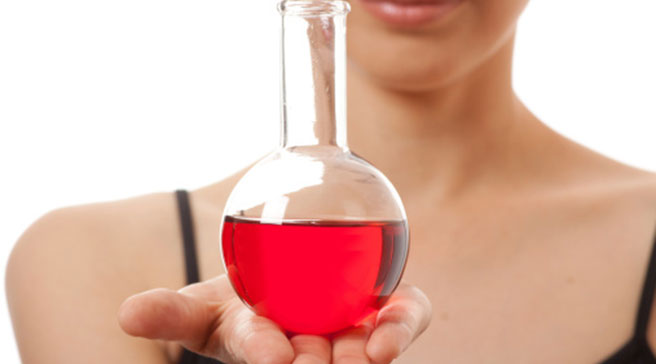 Gone are the days where popping a few vitamin pills was enough to give your complexion a boost. A new wave of beauty supplements is hitting the counters and is set to rewrite one of the oldest beauty regimes.
The cutting-edge trend that has got us questioning our trusty pots of fish oils and collagen capsules was founded upon one word, bio-availability. It has become a recent buzzword in the beauty supplement world and according to the creators of Fountain Hyaluronic Molecule, £27.99, it's of upmost importance when formulating a supplement. If a vitamin or other nutrient is not delivered to the body in a way that makes it bio-available, it's likely to be broken down in the stomach and pass through your system without any real benefit. While hyaluronic acid is a well-known ingredient found in many anti-ageing creams, this is the first time it has been made available in liquid form.
Skinade, £90, is another beauty potion that has been quenching our thirst. Packing a collagen punch it contains an impressive 10,000mg in each bottle, making sure that after your muscles have had their fix there is enough left over for your skin and nails to reap the benefits. For those of you who are regular victims of breakouts and blemishes, wash away your concerns with a glass of Melvita's Skin Blemish Beauty Supplement, £18. Formulated with burdock, nettle, pansy and peppermint it's a herbal way to help tackle stubborn spots.
City dwellers fighting the onslaught of urban grime might want to check out Beautyin Drink B Young and Free, £3.50. It's brimming with anti-oxidants that protect skin against pollution and the hibiscus taste doesn't make it a chore to drink during your daily commute.
Finally, if perhaps you're looking for something a little more heavy-duty, Udo's Choice Ultimate Oil Blend, £19.99, is the perfect partner. Bursting with the skin-loving essential fatty acids omega 3, 6 and 9, it's blended in a ratio that allows you achieve the full benefits of each omega.
The important thing to remember about supplements is that no matter what form you take them in, or which area of your body you are trying to enhance, they are not a handy replacement for a healthy diet. That said, for those who'd like to take out a (sk)insurance policy, reputable supplements like these are good investment.