Banishing the idea of the 'perfect' body
Louise Chunn reports on a cross-industry meeting with Equalities minister Lynne Featherstone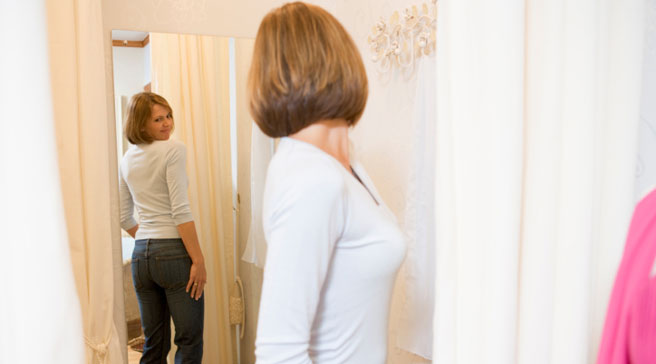 At Psychologies we are huge advocates of diversity in the way we look. The present day norm of cookie cutter ideals based on celebrity idols is no recipe for feeling good about yourself so we're thrilled to see the world swinging our way. Take a look at our Positive Beauty campaign to get a better idea of our broad, accepting manifesto.
I've just come back from a cross-sector industry roundtable on body image attended by very senior representatives from the beauty, fashion, TV, advertising, media and fitness industries. We'd been brought together by Lynne Featherstone, equalities minister, to discuss the possibility of changing public opinion when it comes to women's self-esteem about our looks.
'Every day people are confronted with images of the "perfect" body that just don't reflect the diverse society we live in. These unrealistic images set an impossible standard, potentially damaging self esteem and crushing confidence,' says the minister. There are signs of change. For example, open up the new issue of Psychologies to a double page spread advert showing Julianna Margulies in all her 40s-ish beauty. In other words, she has a few lines – but she's still a great looking actress – which is why you might want to buy the L'Oreal face cream she is advertising.
Also, the PPA, an industry body from publishing, has introduced a diversity award to its annual awards. It's looking to show that magazines do reflect the variety of their audience. Naturally Psychologies has entered – fingers crossed! In the meantime, the industries concerned spoke pretty much the same broad message – but, going forward, it will be interesting to see whether we can all stay focused on the aim of showing the diversity – in age, size, skin colour – and recognising that there is more to people's standing in the world than their physical attractiveness.
More inspiration:
Read Is caring about your appearance shallow? by Susannah Hebden Moore on LifeLabs