Would living my Cornwall dream make me happy?
Psychologies editor Suzy Greaves spent 72 hours in Cornwall to sample its delights and discover if she'd really be happier by the sea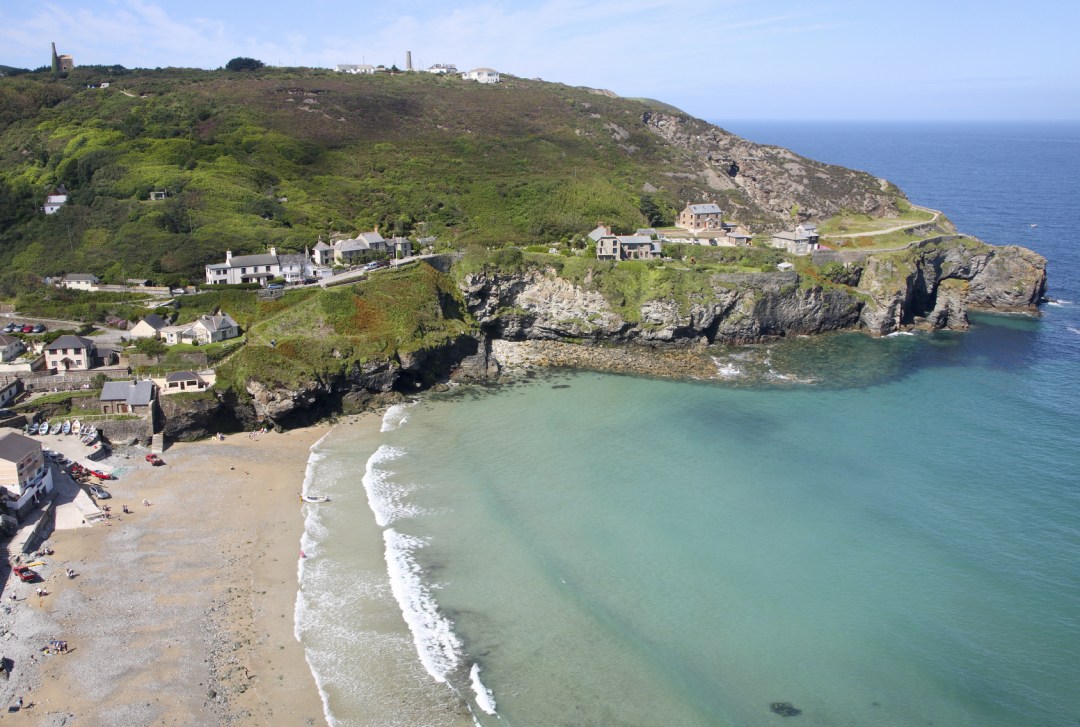 I have a dream – my Cornwall dream. I dream that once I've done with my child-rearing, and waved my son off to the next era in his life, I will move down to Cornwall, surf in the waves before breakfast, walk Oscar the dog on the cliffs before lunch and sit by the fire reading my book after dinner. My life will revolve around feasts, fire and daily adventures.
Coast magazine is the only magazine (apart from Psychologies, of course) that I have ever subscribed to. I have a theory that life is indeed 'happier by the sea'. But I feel a bit self-conscious writing that because I'm the editor of magazine with an ethos which encourages us to be in the present and give up all that 'I'll be happy when..' thinking. (We even wrote an article, The Escape Artist, about it in our September 2014 issue. 'It's called doing a geographic by Alcoholics Anonymous – the belief that if you could only move to another house, city or country, your whole life would be better,' wrote Fiona Gibson.)
But still I found myself daydreaming of my little cottage by the sea. Whenever one of my friends would tell me about their dream – be it a new career or business idea or writing a book – I'd always challenge them to try it out and make the fantasy into a reality just for 72 hours – be it work experience or setting up a blog or writing the first chapter of a book. So this autumn, I decided to take my own advice and for 72 hours, went to 'live' in Cornwall.
I was privileged to be offered the ultimate holiday house – Sea Thatch Cottage – a two-bedroomed hobbithole with a thatched roof, two-foot thick walls, cosy fire and Aga, two minutes from a good surfing beach and five minutes from the thriving village of St Agnes (pictured), on the north Cornish coast. Designated an Area of Outstanding Natural Beauty and a World Heritage Site, this compact village ticked all my boxes – thriving, creative local community; beautiful, dog-friendly beaches; world-class pubs and restaurants, and access to some of the county's most stunning coast path and walks.
Plus it's only a short five-minute drive away from Chapel Porth beach, where they hold the World Bellyboard Championships every September. Perfect if you're not quite up to standing on a surf-board. And if you just want to fill your belly, rather than surf on it, there is a briliant café there which serves the biggest ice creams you ever did see. Eat the infamous 'Hedgehog' and you have to take the 40-minute coast path walk over to Porthowan just to burn it off. There you can idle at Blue Bar for coffee and take in the breathtaking views down towards Godrevey Lighthouse and St Ives on the walk back.
Back at Sea Thatch, if you can fit in more feasting, you walk up the hill to the upcoming restaurant No.4, set up from scratch out of a former surf shop. Restaurateurs Adam Vasey and Nola Kinna made the move to Cornwall from London just two years ago and their restaurant is now one of Cornwall's favourite eateries in St Agnes.
Nola and Adam decided to turn their 'Cornish dream' into a reality. Was it the right decision? I asked. 'When the restaurant's buzzing and full of happy people – that's a good feeling,' says Adam. Any advice for those of us thinking of moving to Cornwall? 'Shop locally and support the local community and, most importantly, remember your wellies!'
I was invited to join them on Sunday night for one of their famous 'feast nights' where you join a long table of locals for a six-course feast. Tonight it was an 'on the bone' feast night. From pork-bone broth to butter-poached monkfish tail, it was all locally sourced, unpretentious, and just plain delicious. And so was the conversation, I sat opposite a charming dentist, and in between a property developer and life coach – who had all moved to Cornwall in the last 10 years. A lively, interesting dinner party ensued. I could see how a table of strangers could soon become a community. Their verdict? Yes, they loved Cornwall. Never regretted moving down, the people were fun and interesting. 'Would I fit in here?' Yes, but it can be a bit quiet out of season. Have you considered Falmouth? They asked.
After 48 hours in St Agnes, I waved goodbye to my beautiful little cottage, and drove over to the Greenbank hotel in Falmouth, which dates back to 1640, and has hosted everyone from Florence Nightinghale to Eric Clapton. An award-winning hotel, with the romantic wedding venue tag, I found myself sitting in the lounge with wrap-around windows looking out onto the harbour, feeling excited as I pondered a life lived by the sea. But was Falmouth the place to settle?
Voted as the fourth best place to live in Britain by The Sunday Times earlier this year, Falmouth is a beautiful, old port. Walking down the buzzing high street, bunting fluttering, you can almost smell the history – with Pendennis Castle built by Henry VIII peeping up above the harbour. The creative heritage is impressive too with the likes of Picasso and Henry Moore also past residents here.
Falmouth is framed by huge, sandy beaches and Areas of Outstanding Natural Beauty along the Helford and Fal Rivers and Roseland Peninsula. It is renowned as one of the best sailing destinations in the UK and waved off Ellen Macarthur in 2007, who became the fastest person to sail single-handed, non-stop around the world. As I love sailing as much as I love surfing, I found myself in the clubhouse with the 17th-century quayside of the Royal Cornwall Yacht Club for lunch. The yachties were so evangelical about the area and the sailing, it was almost as if they'd joined a cult. They pushed an application form into my hand and I knew that if I ever did dedide to move down, creating a new community would never be a problem in Falmouth.
Back at the four-star Greenbank, I sat out on the balcony (before more feasting at the two-AA Rosettes restaurant!) and pondered some more. Reading the hotel blurb, I realised that I wasn't alone in my quest for inspiration. Greenbank was also the birthplace of the much-loved novel The Wind in the Willows, as Kenneth Grahame wrote it here in his stay in 1907. Not sure I was inspired to write a best-selling classic, but I do know that I'm inspired and my Cornish dream is very much alive. Would I be happier by the sea? All I know is that for the last 72 hours, I've been very happy.
Photograph: iStock