Women in wellness: starting your own business
Retreat host Erin Knowles talks about her decision to leave a hectic life in the UK, to start a wellbeing business in Spain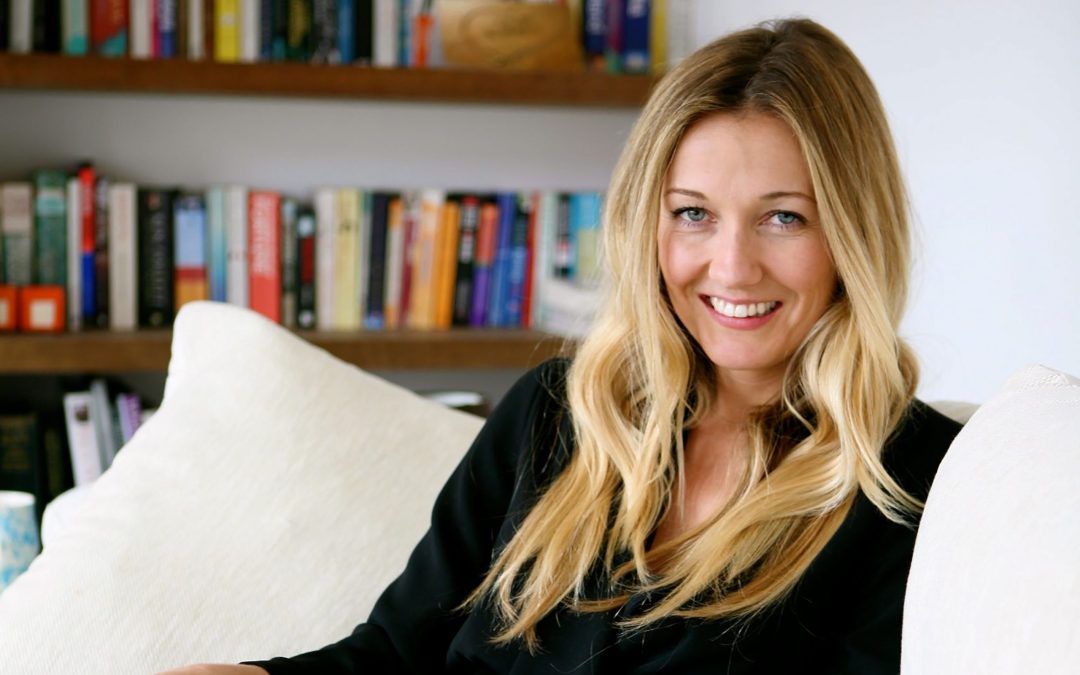 Tell us a bit about your background and how it has shaped your business today?
In my 20's I worked in very fast-paced, reactive environments in events and then in luxury concierge. I was on call for my clients literally 24/7. The nature of my job meant I had to jump through hoops at a moments' notice. I remember having to leave my best friend's 30th dinner after the starter because a client had forgotten it was his wedding anniversary the next day. In my spare time I was in over-drive and couldn't slow down. I was burning the candle at both ends, partying when I needed to rest. I was ill a lot as clearly my immune system wasn't coping.
After a particularly intense period I ended up in A&E with pneumonia. It felt as though my world came tumbling down and I had to dig really deep. In many ways it felt like the worst and best thing that had ever happened to me. It made me realise that I am fragile. It gave me a conscious understanding of the holistic nature of our bodies, something I had only understood in theory before. I started a wellbeing practice to help me to heal and fundamentally changed the way in which I lived. It wasn't even a choice. The mistakes I had made up to that point became so clear to me, I wrote a lot of apology letters!
Now I live and host retreats on the island of Ibiza, a place I have found to be truly healing. They cater for people who need to get away from their everyday lives for whatever reason, to reflect, restore, nourish, relax and rest. It can be really difficult to create a wellbeing practice whilst living in a busy city and people need this kind of support to help them build their own rituals.
What is your business USP?
Wellbeing is my passion and the people I use to facilitate my retreats are all chosen based on my personal experiences with them. I use some of the best wellbeing practitioners in the world alongside amazing local talent, Ibiza is a mecca for these people.
On my next retreat I have the renowned global bodyworker, Louka Leppard coming over from Mallorca. I have been privileged to work with Louka on many occasions and he is truly gifted. His treatments start with you relaxing on the ground, and end up with you floating in the air suspended above his body, being guided through a series of weightless postures. All this is in time with beautiful classical music. Suzanne Faith will be our resident yoga teacher. I went to Suzanne's class a few weeks after I moved to Ibiza and fell in love with her. She emanates love and serenity and really walks her talk. Her classes are the perfect mixtures of meditation, grouding asanas and flow.
When did you realise you could make a living from your passion?
A few years ago I was still looking after my concierge clients and I was on my personal journey studying psychotherapy and life coaching at the same time. When my clients started to ask me about what I was doing I realized that I could turn it into a business. I had leading business-men asking me about shamanism. These people have worked hard, partied hard, spent money on objects and travelled the world. Once they've tried everything they realise that the best investment they can make is on themselves. I think things really shift when people have kids because they realize that they want to be around for as long as possible, to meet their grand-children. I really saw that change in my husband.
When building your own business, so many of us are under pressure to always be 'on'.
What really helps you strike a healthier work/home balance?
I work from home and I think that makes it a bit harder because the lines become blurred. I don't look at my phone before 9am, after 9pm or on Sundays. I only answer emails during certain periods of the day – 1-3pm when my son sleeps and then again in the evening when he goes to bed. Living in Ibiza helps with this as there isn't the same mentality around work. The Spanish culture has been good for me!
I love to make my own home as relaxing as possible with candles, burning oils, blankets, flowers and music so I can switch off.
When have you failed at this, and what was the consequence?
When I became a Mum I was still working in concierge and setting up my retreats on the side as well as looking after my little boy and a very busy husband and overseeing our move to Ibiza. I was standing in my new kitchen one morning with my in-laws and I started crying because it was all just too much. In that moment I decided to close down my concierge business. I had known for a long time that I needed to make the commitment to my new path. I felt so relieved to make that decision and to allow myself to be in flow.
What's the biggest challenge you've faced to create a successful business?
Getting over my lack of self-belief.
What are your 5 failsafe 'switch off and leave the working world behind' rituals/routines/products…?
Body brushing – I cover myself in coconut oil (hair too) and use a dry body brush all over every morning before my shower. It makes my skin really glowy and it's great to build the immune system.
Baths – I love my baths! Every night and as hot as possible with lavender oil and epsom salts followed by Mauli oil.
Meditation & Yoga – sometimes this can just be in bed before my son wakes and other times it's a full 90 mins of self-practice or a class with Suzanne. I am a huge fan of head-stands which I find really calming.
EFT/Tapping – I found this practice a bit out there at first and when I had a session with a practitioner I giggled a lot then fell asleep! I started to practice on my own and I realized it is all about the power of the statements that you make. The more emotive the statement the more you feel a state shift. It's powerful stuff.
Reading – getting swept up with a novel is my favourite thing in the world. The ultimate is getting into bed an hour early with a book, it makes feel simply wonderful.
What one piece of advice would you share with fellow women in wellness – before they begin their own business?
Make sure it's something you really want in your heart and not something you are doing for another reason. Choose your people well as your team is everything.
Mind to Heart Retreat
March 11-18, Ibiza
This Springtime retreat will be held in a luxury villa set in the pine forest in the rural North of Ibiza, led by two incredible wellbeing stars Suzanne Faith and Louka Leppard. This retreat allows the chance for guests to explore the unspoiled beauty of Ibiza's 'other side' by hiking stunning local sites and star-gazing into the night.
From 1750 euros per person for a twin sharing room.
To book please visit: erinknowles.co.uk/retreats