Win a Weleda journey around the globe!
Weleda launch 'Global Garden Campaign' with a fantastic prize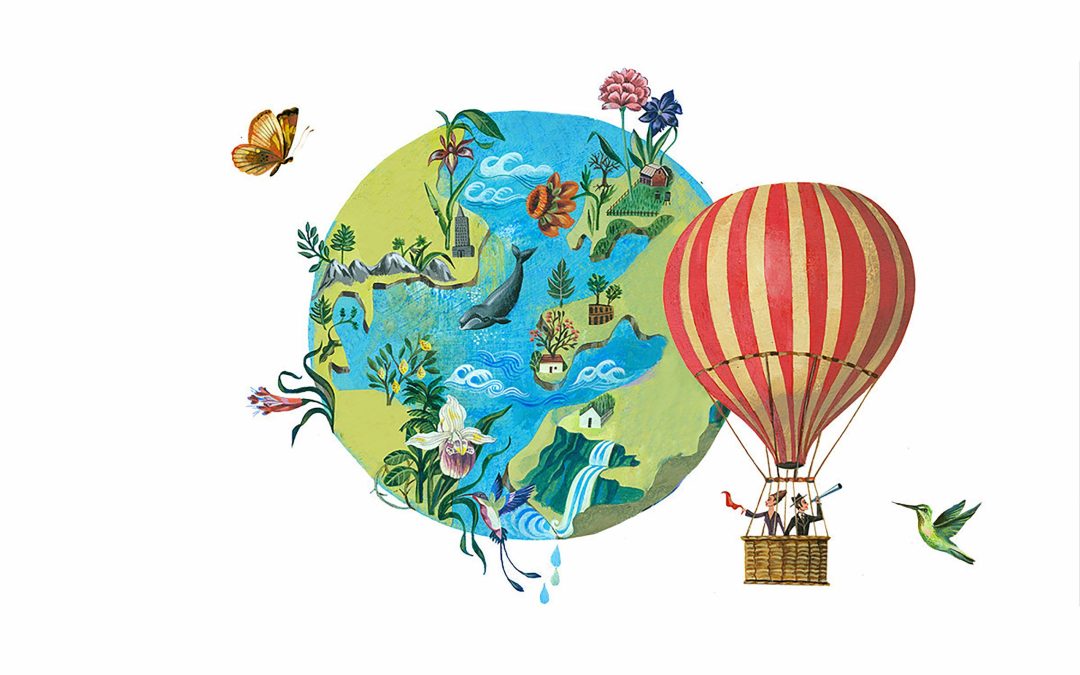 Weleda, leading manufacturer of certified natural and organic cosmetics and herbal medicines, has announced its new Global Garden Campaign. This initiative has been devised to highlight the international and sustainable nature of Weleda's business – with gardens all around the globe – and to give one intrepid explorer the chance to experience it at first hand!
The winner will have a one-off opportunity to travel the world next spring on a carbon neutral journey, and to visit the different Weledas from March to June 2018. Weleda will be looking for entrants from 18 different countries where Weleda operates, who can be sent through to the next round:
Argentina
Australia
Austria
Belgium
Brazil
Chile
Czech Republic
France
Germany
Italy
Netherlands
New Zealand
Russia
Spain
Sweden
Switzerland
UK/Ireland
USA
Qualifying candidates from each country will then go through to the next stage of the competition, which will be open to a public vote. Each hopeful globetrotter will look to get as many votes as possible via a dedicated Global Garden online platform, in order to go through to the regional shortlist of 6 candidates for the 18 regions. The final regional selection will be made by the Weleda judging panel on 12 September, 2017. One finalist from each country will then go forward to the international selection process in October 2017.
Finalists must be free to travel out to Weleda Germany for this final phase of the competition. In Germany, all 18 international finalists will experience Weleda's extensive organic herb gardens, which are managed using strict biodynamic methods, where they will join in with the harvest. Finalists will also visit Weleda's production suite where the range is made, and meet Weleda's beauty expert Lilith Schwertle.
This final stage of the assessment will include a series of practical workshops (writing, photography, social media, film) to enable candidates to really distinguish themselves. At the end of this final audition, one Global Garden winner will be selected by Weleda's panel of experts, and this successful 'horticultourist' will be invited to pack a suitcase and head off on an incredible journey touring 11 different Weledas!
Sydney, Australia
Havelock, New Zealand
Buenos Aires, Argentina
Sao Paulo, Brazil
Zoetermeer, The Netherlands
Ilkeston, United Kingdom
Arlesheim, Switzerland
Huningue, France
Stockholm, Sweden
Prague, Czech Republic
Tuscany, Italy
The winner will learn about many plant ingredients used in Weleda cosmetics and medicines, will meet the growers, join each Weleda team internationally for a few days, and come away with a global overview of Weleda that will be the envy of the company's 2,400 employees!
Photographers, vloggers, bloggers, illustrators and other artistic types are encouraged to enter because there is so much scope for creative development in this project. The Global Garden winner will be expected to compile imaginative and entertaining reports at each leg of the journey, which will be published on the Weleda Global Garden website.
For more information, and to enter, visit weledaglobalgarden.com #GlobalGarden
Weleda UK will be accepting applications from within the United Kingdom and Ireland until 10 September 2017.