Why you should try a Mindful Hike this summer
Escape the city, connect with nature and boost your mood with Mindful Hikes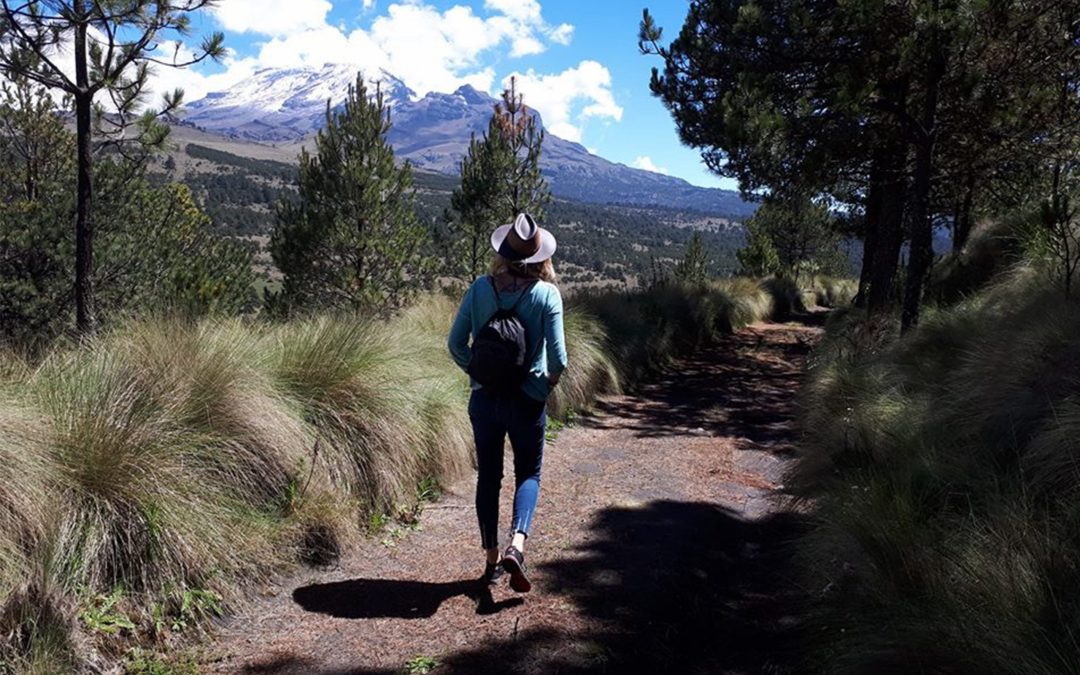 When looking for ways to escape the pressures of life in the city, London lawyer James became intrigued by 'mindful hiking', a new concept that combines the practice of mindfulness with hiking in nature.
"I'd always enjoyed the 'great outdoors' when I was younger and found spending time in the country very therapeutic," he says. "Somehow, a brief stroll through a London park during a short lunch break wasn't clearing my head in the same way. With Mindful Hikes, I found a way to connect more deeply with nature, which took my mind away from work and other pressures completely."
It seems James isn't alone in finding the countryside a real tonic. A 2015 study from Stanford University concluded that spending a minimum of 90 mins in nature has positive effects on the brain including lower anxiety levels, improved cognitive function and a boost of mood.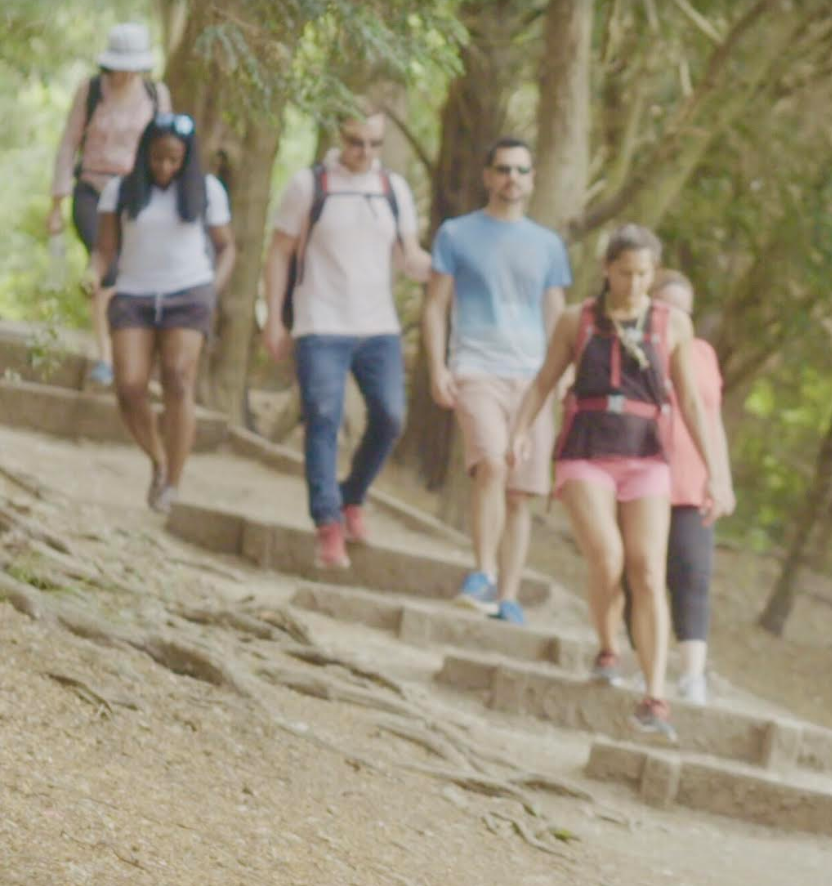 For some time, this has been an obvious truth to city banker JK Amondi, who founded Mindful Hikes after successfully using the combined exposure to nature with mindfulness techniques to recharge and re-energise herself after an often hectic working week. "I have always been a passionate outdoors person and having trained as a yoga teacher, I am very well aware of benefits of meditation. I wanted to share my practice with others and seeing my personal experience backed up with academic research gave me the confidence to launch Mindful Hikes."
The concept is an appealing one for the weekday city dweller – Mindful Hikes offers guided walks just a short journey from central London in some of the most beautiful British countryside. But rather than a simple "walk in the country", Mindful Hikes' trained guides also introduce their small groups of hikers to mindfulness techniques that enhance their experience of nature, which helps to reduce stress and anxiety, improves mood and leaves them renewed and ready for a new working week.
"The Mindful Hikes team has worked really hard to curate a great selection of short-day and half-day hikes that allow our clients to fully embrace the beauty and calm of these natural spaces," JK explains. "Most of us know intuitively that time in nature and gentle exercise is almost always beneficial, but too often we either don't make space to enjoy these benefits or simply don't know where to go."
James was hooked after a couple of Mindful Hikes and has now become a regular. "My particular favourite theme has to be the Epping Forest hike" he says. "Our guide introduced us to the Japanese concept of 'shinrin-yoku' or forest bathing. She showed us how you can engage every sense to soak up the forest atmosphere. I find that a Mindful Hike is a wonderful way to completely disengage from weekday stresses, and its just a short train ride away."
Each Mindful Hike has a customised theme which is based on the location and season. As well as "bathing" in Epping Forest, other locations include Box Hill in Surrey, Chess Valley in the Chiltern Hills, and Seven Sisters in Sussex, as well as many other seasonal destinations, most within around 40 miles of central London.
Using the Stanford and other studies as guidance, all Mindful Hikes walks last a minimum of 90 minutes and run to just over two hours. Where transport to and from a local rail station is needed, it is included in the cost, which ranges in price based on a single, monthly or seasonal packages. All you need to bring is suitable clothing, footwear and fluid.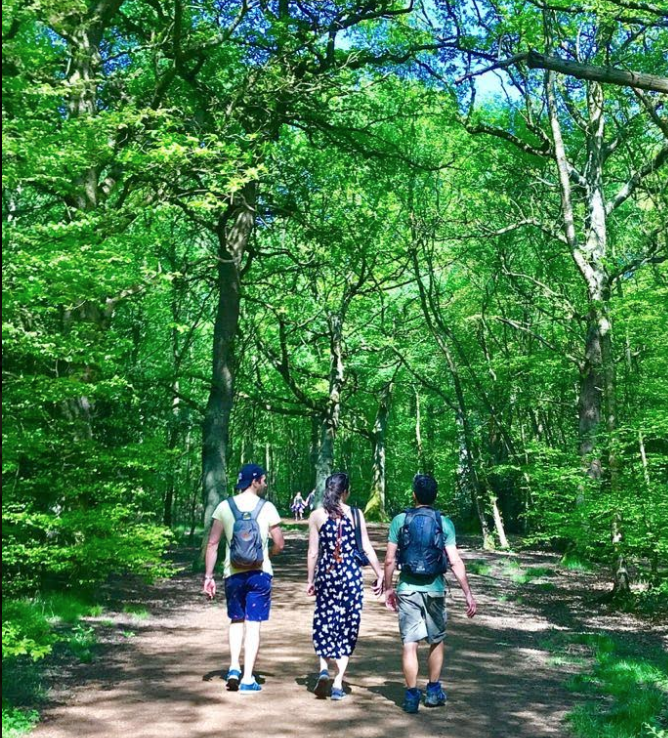 Having a curated experience makes things easy for participants. "You book a walk in advance, then on the day, you get picked up from a railway station, joining a small group of like-minded people for a fully guided, tech-free and mostly silent walk with some really effective mindfulness exercises." Say JK.
Nicola, who works in advertising and is another enthusiast Mindful Hiker, goes on a hike at least once a month. "At first I was more interested in discovering some beautiful walking locations", she says, "but the mindfulness techniques are what brings me back for more. You find yourself really experiencing your surroundings, and then you can't help but leave any other mental baggage behind. It's a fantastic city detox."
With city-dwellers having a 20 percent higher risk of anxiety disorders and a 40 percent having higher risk of mood disorders compared to people in rural areas, a 90-minute to two-hour Mindful Hike could be just the balancing tonic Londoners need.
To book your Mindful Hike experiences, visit them on social media @mindfulhikes, on the website here, or contact the team at: +44 (0) 20 7117 2938 for more information."