Why Wilma Johnson is making waves
This month, the Psychologies Book Club is captivated by Wilma Johnson's Surf Mama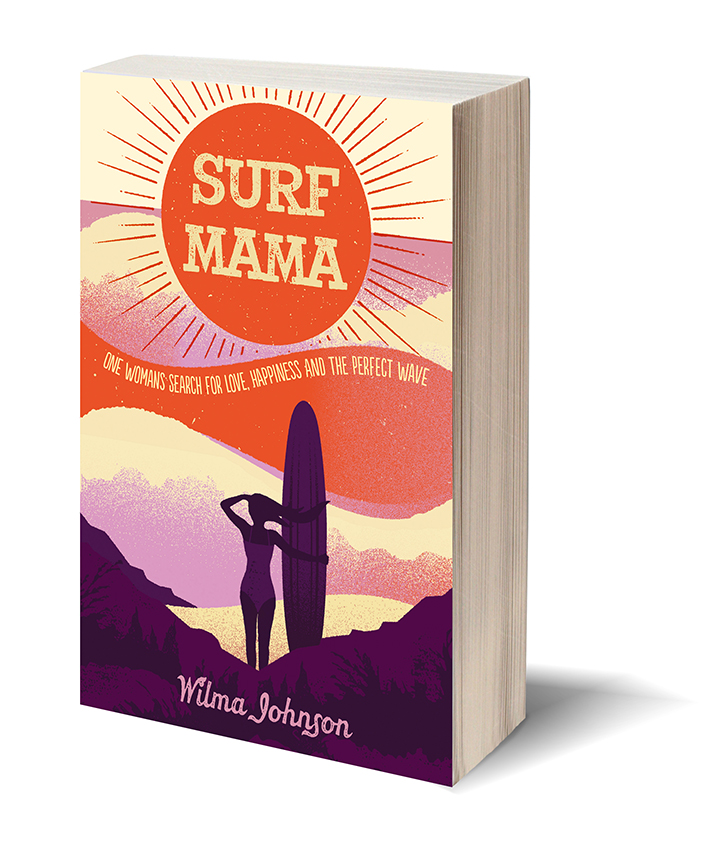 Artist Wilma Johnson, 42, was living in a fishing village in County Kerry, playing earth mother to her three children and surf widow to her husband, when she had an epiphany.
'People talk about a mid-life crisis as a negative thing but for me it's all about taking stock of where you are and realising there are more things you want to do. I wanted to prove I wasn't too old to take on the world and, for me, that meant surfing.' With husband and three children in tow, she made the leap from Ireland to glamorous Biarritz, before splitting up with her husband and learning how to surf.
We loved Surf Mama: One Woman's Search For Love, Happiness And The Perfect Wave (Summersdale, £8.99). It's a tale of finding your feet – or, rather, a wave – after a divorce, deciding you're never too old to learn a new skill, and inventing a brand new life for yourself by doing something ridiculously out of character.
Watch this clip, in which she talks about how a mid-life crisis can lead us to make big leaps in our lives:
We also loved the 'find your tribe' element as Johnson gathers fellow surf mamas around her, and together they pledge to 'get out of the kitchen and into the surf'. It's the perfect inspirational read if you're pondering whether this is really all there is. 'I just wanted women to know that once you hit 40, you don't have to lead a safe, predictable life,' says Johnson. 'Stepping out of your comfort zone might be scary, but taking the plunge is well worth the risk.'
Johnson is one of us. You are rooting for her from the start and we defy anyone to read this book and not want to grab a surf board (or a body board, at least) and hit the waves. Let's go surfin'!
For more information, find Wilma Johnson on Facebook
Next month's read is: Tiny Beautiful Things: Advice On life And Love By Someone Who's Been There by Cheryl Strayed (Atlantic, £8.99)