What's the impact of your pet on the planet?
Green queen Ellen Tout takes a look at the impact her pooch purchases have on the planet and whether she can make sustainable swaps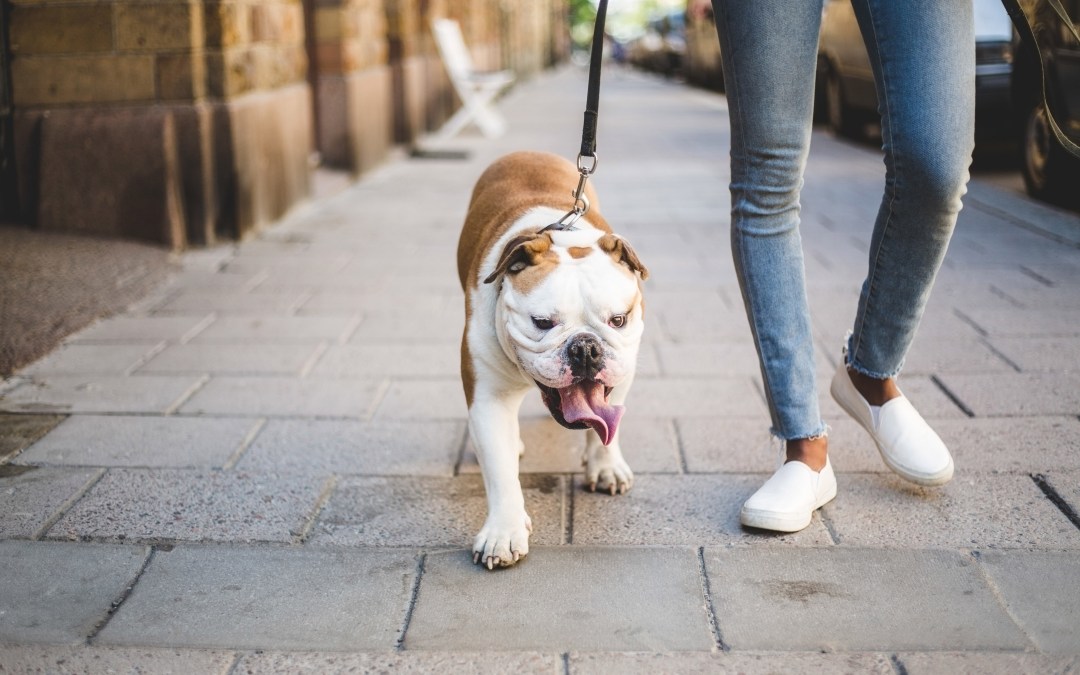 4 minute read
Half of all adults in the UK own a pet but we often overlook the environmental impact of their food, toys and accessories. It wasn't until my rescue dog, Bella, was going through treatment for lymphoma that I began to question what I fed her. I wanted to give her the best chance of recovery but had always trusted the big pet brands. I noticed that their marketing can be confusing, with 95 per cent of food brands not disclosing what they actually contain, making it difficult to weigh up their environmental and nutritional credentials. I realised that I needed to be as selective with Bella's food as I am with my own, choosing natural, honest brands like Lily's Kitchen, Beco Pets and Yora; and trying to minimise her environmental paw print. I now choose food that comes in recyclable cans or compostable bags, and that champions sustainability.
Eating vegan significantly reduces food's carbon footprint and can be healthy for most dogs, but I found it didn't agree with Bella's tummy. Instead, I use vegetables to supplement her diet, with homemade, healthy and plastic-free treats, such as steamed broccoli and spinach or baked oats and veggie biscuits. Coconut oil is also a great alternative as a treat, to rub onto dry skin or to mix with mint or parsley to freshen your dog's breath.
No plastic fantastic!
My dog's poo bags have also caused much debate! EcoVibe and BioBag recently started making compostable bags. Avoid any labelled 'degradable' as they are not environmentally friendly and usually contain plastic. Leaving your dog's mess could be toxic to wildlife and is illegal. Other things to consider are hemp leads and collars, doggy shampoo bars, bamboo bowls and upcycled toys. If you have a rabbit or guinea pig, then supplement their diet by foraging for dandelions, plantain or grass. I love spending time outdoors and walking Bella, but feel frustrated by the litter I see. The #PawsOnPlastic scheme highlights what a powerful force for good dog walkers can be. It inspired me to collect the litter I spot, recycle it and share a photo on social media to raise awareness. It's a great way to start a conversation with other walkers and feel proactive in your community.
Green finds: eco-friendly pet products
Beco Pets makes eco-conscious products for pets. Bella approves of the hemp rope toy and bamboo accessories. Try their BPA-free bamboo dog bowl, from £2.99; and spork, £2.99.
Shampoo bars aren't just for humans. Peace With The Wild's one is vegan, plastic- and cruelty-free, and has no SLS or parabens. Try their natural, coconut oil dog shampoo bar, £4.50.
The marketing of degradable, biodegradable and compostable products can be confusing. Choose the latter, where possible. Try compostable poop bags from EcoVibe, £9.99 for 120.
Read more from Ellen on her eco journey in the magazine each month and follow @Ellen_Tout
Image: Getty